CRUCIFYRE "Black Magic Fire" CD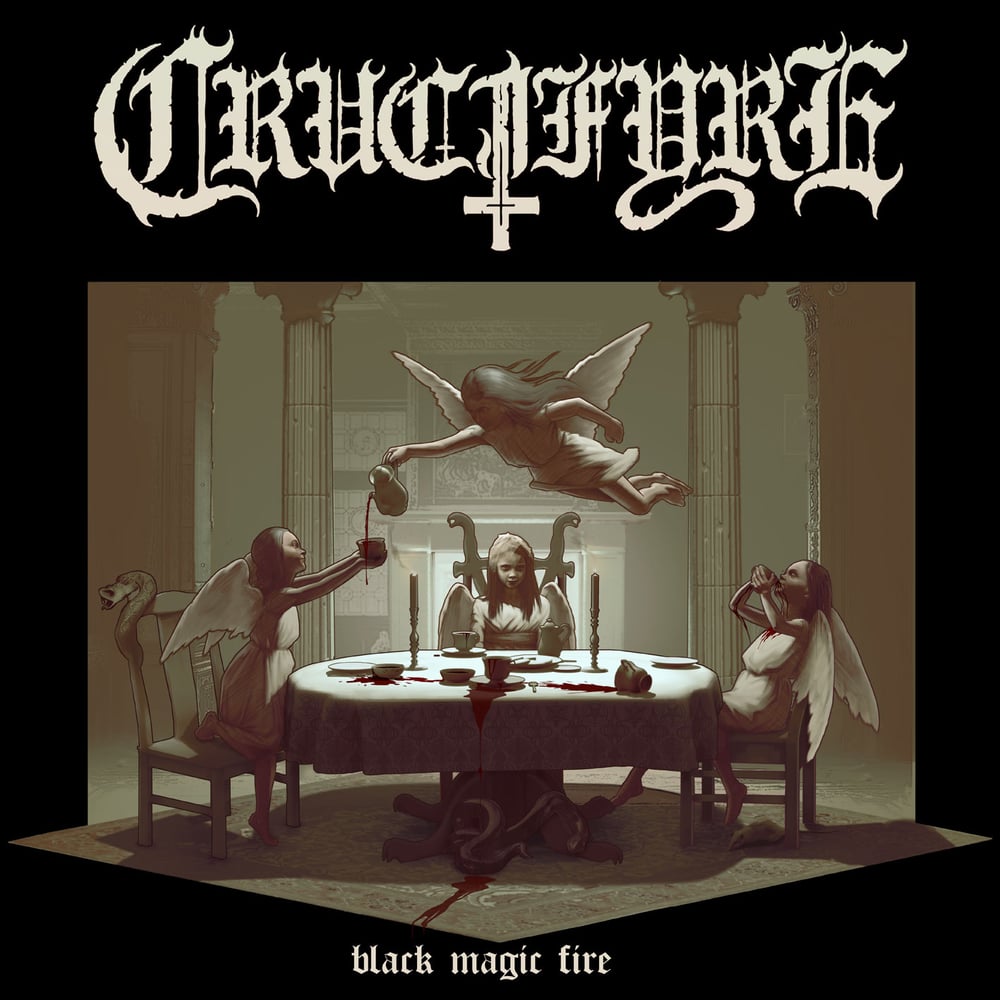 From the abysm of the ever-notorious unhallowed Sweden, CRUCIFYRE writhes its way through with a subterranean motive to inflict more ghoulish audio-attack with "Black Magic Fire".
Unruffled by trends, CRUCIFYRE blitzkrieg through their no-bullshit authoritarian style that is once again clearly evident on "Black Magic Fire", uttering imprecations in the name of His Dark Majesty. Also featuring a lead-guitar spot on the track "One And One Is One" perfectly executed by none other than the phenomenal Hank Shermann (Mercyful Fate, ex-Volbeat, Force Of Evil, etc).
Recorded, mixed and mastered at X-Level Studios (ABBA, Roxette, Lady GaGa, etc), and album artwork cover immaculately conceived by Stefan Hansson, the Horned One shall raise the chalice once more in celebration of "Black Magic Fire"!
TRACK LISTING:
1. Apocalypse Whore
2. Black Magic Fire
3. Pentagram Palms
4. Baphomet's Revenge
5. Funeral Pyre
6. Faces Of Death (His Satanic Shadow)
7. Through The Darkness
8. Anneliese
9. Wolf's Hour
10. One And One Is One