CRUCIFYRE "Post Vulcanic Black" CD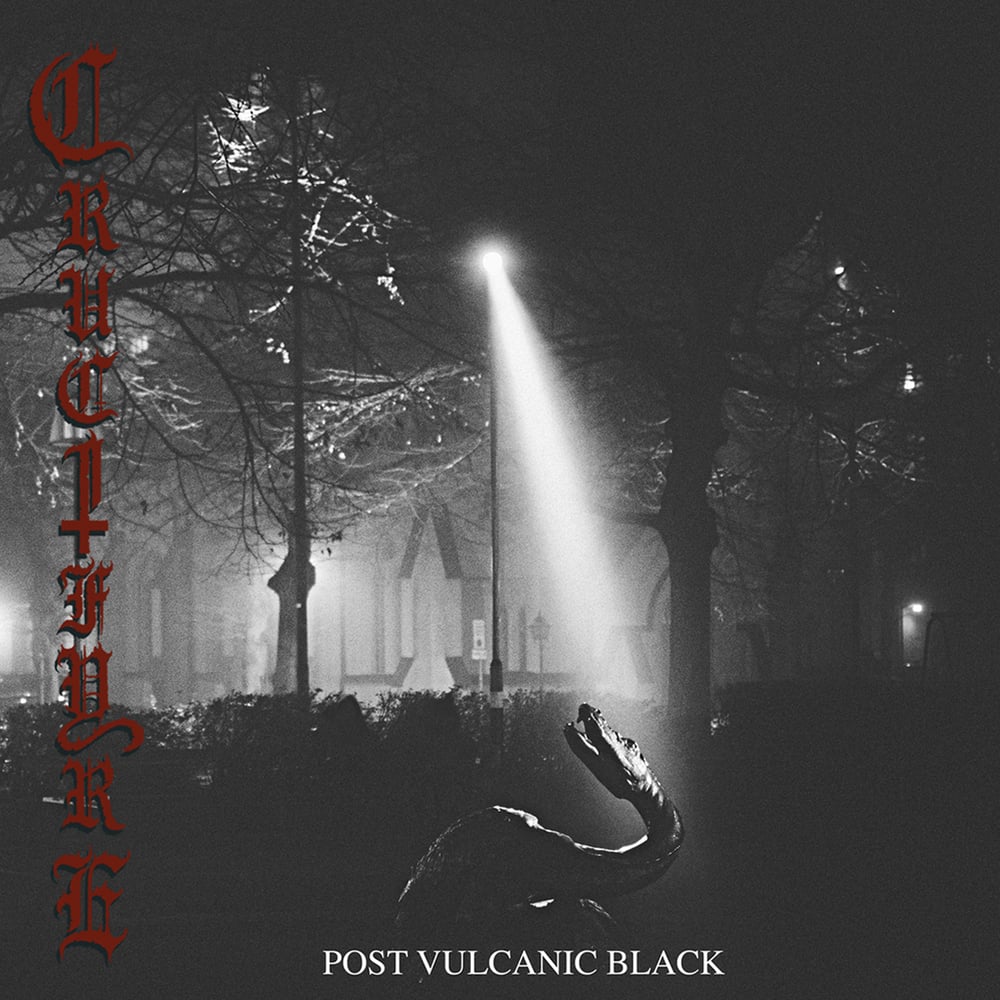 Swedish Thrash 'N Devilrollers CRUCIFYRE have congregated once again for their third full-length album "Post Vulcanic Black", a gathering of ten unforgiving dark-hymns that would be sure to please any old-fashion Heavy Metal / Thrash devout.
Ridiculously catchy while still retaining that unorthodox sense of morbidity, "Post Vulcanic Black" features an almost new line-up with evidently fresh energy in the band and overall encompassing a more imperialistic vibe. The Satanic victory is rejoiced now and forever more.
Recorded at K51 STHLM, mixed by Willem Bleeker at Baggpipe Studio (ABBA, Britney Spears, Lady Gaga, etc), mastering by Erik Holmberg at K51 STHLM again and cover artwork by Thrashing Rage, "Post Vulcanic Black" delivers the primitive instincts of Hellhammer, the dark melodic sensibilities of Mercyful Fate but always without losing the quintessential early Slayer worship.
TRACK LISTING:
1. Post Vulcanic Black
2. Thrashing With Violence
3. Mother Superior's Eyes
4. War Chylde
5. Hyper Moralist (Deemed Antichrist)
6. 200 Divisions
7. Död Människa?
8. Murder And Sex And Self-Destruction
9. Copenhagen In The Seventies
10. Serpentagram