CRYPTWORM "Spewing Mephitic Putridity" CD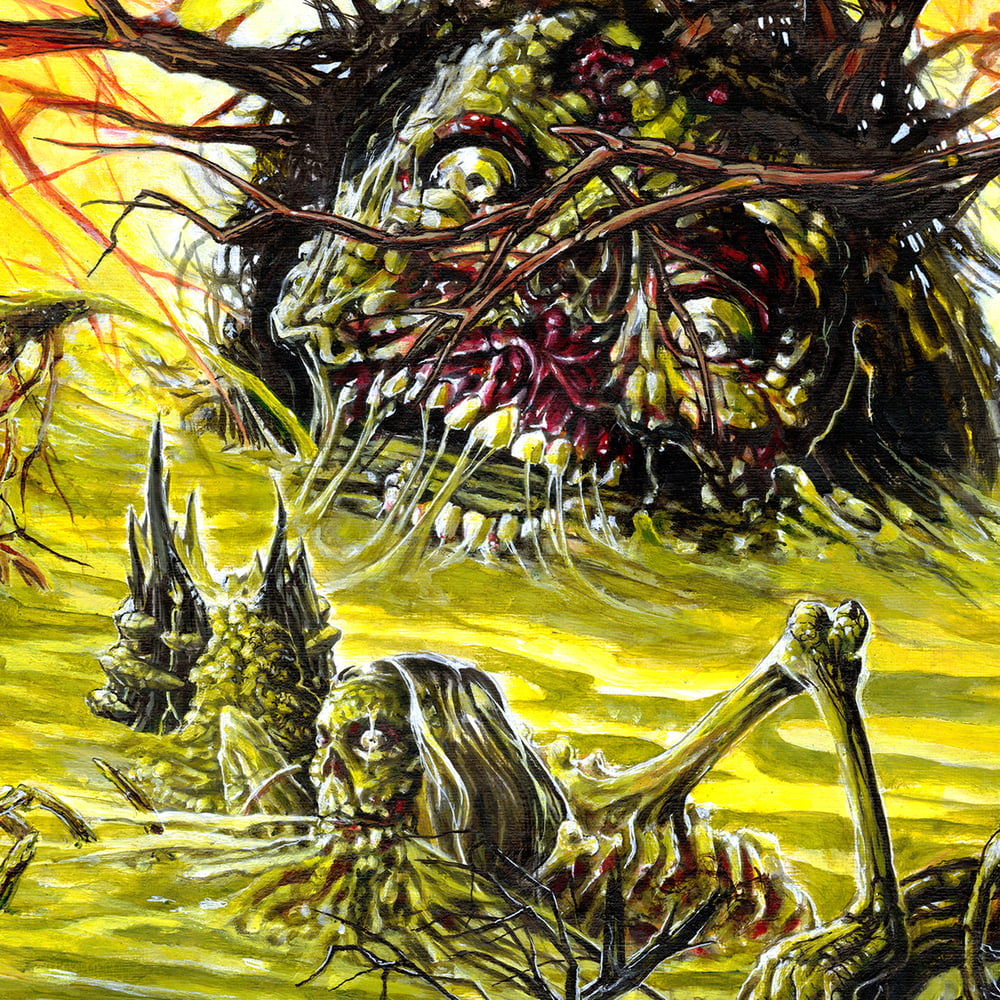 Sewage-ridden deplorables CRYPTWORM returns with a debut full-length "Spewing Mephitic Putridity", showcasing eight (de)compositions of morbid necrotism!
Still firmly grounded as a deadly duo, CRYPTWORM fester their form of Death Metal in ways of the unspeakable; masterfully detailing gruesome accounts of maggot-eaten death processes in possibly the most fascinating manner. From the bacterial flesh-chunks of thick guitar tone to the ruthless skin-carving drums with searing barbaric force, "Spewing Mephitic Putridity" is an eternal stench of rotting piling cadavers with one way to end; only to live through the horrific process over again.
In cooperation with Me Saco Un Ojo Records handling the vinyl version once again, "Spewing Mephitic Putridity" was mixed and mastered by Arpad Szenti at Obsidian Studio (Mörbid Carnage, Tyrant Goatgaldrakona, etc) and gut-churning artwork by Icelandic artist Skadvaldur (Hellripper, Ripped To Shreds, Misþyrming, etc).
TRACK LISTING:
1. Disgorged Chunks Of Life
2. Immense Cerebral Decomposition
3. Reduced To Liquified Mass
4. Disembowelment (Draped In Gore)
5. Premature Entombment
6. Septic Phlegm Asphyxia
7. Amorphous Transmutations
8. Spewing Mephitic Putridity