DESULTORY "Bitterness" Super Jewel Box CD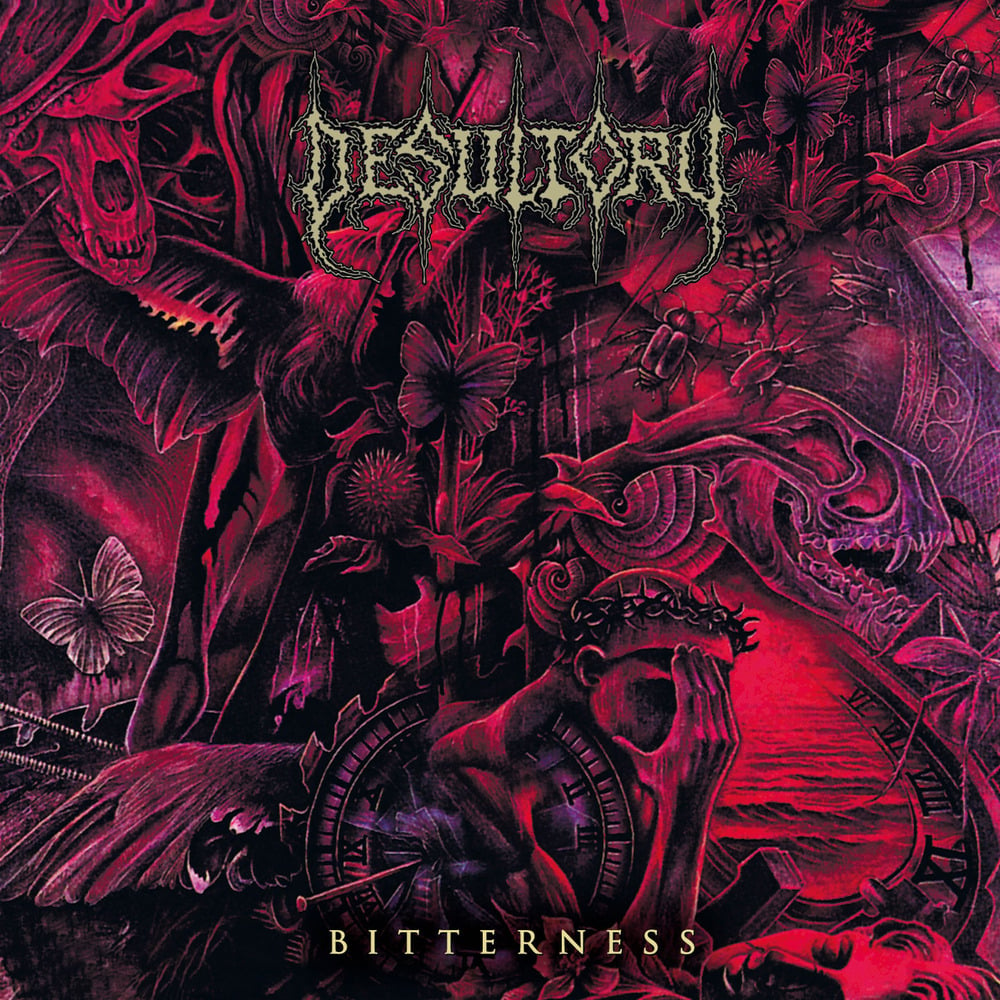 The only logical follow-up to the '93 landmark album "Into Eternity", DESULTORY offers the ever-growing Swedish Death Metal scene with yet another influential opus in 1994 with "Bitterness". Capturing every vibe with pure conviction and sophisticated vileness, "Bitterness" is probably the most complete and one of the true attestations of the authentic, hungry and vibrant history of the early Swedish Death Metal sound!
Once again resurrected and available on CD format, this monumental re-issue version will be packed with loads of DESULTORY essentials, together with a detailed liner-notes by Terrorizer Magazine writer Olivier "Zoltar" Badin, with special assistance from DESULTORY frontman / guitarist Klas Morberg. Also with a revamped album artwork and CD booklet re-designed by Anestis Goudas of Derz Design (Rotting Christ, I.C.S Vortex, Shagrath etc), including bonus tracks from two DESULTORY demos circa '90 – '91 and specially re-mastered by legendary multi-instrumentalist Dan Swanö at Unisound, Sweden; this collection will surely please every new and old DESULTORY fan!
TRACK LISTING:
1. Life Shatters
2. Left Behind
3. A Closing Eye
4. Taste Of Tragedy
5. Bleeding
6. Among Mortals
7. Enslaved
8. Winter
9. Cold Bitterness
Bonus Tracks:
Death Unfolds (Demo '90):
10. Passed Away
11. The Chill Within
12. Death Unfolds
Visions (Demo '91):
13. Forever Gone
14. Depression
15. Visions