DUNGEÖNHAMMER "Infernal Moon" CD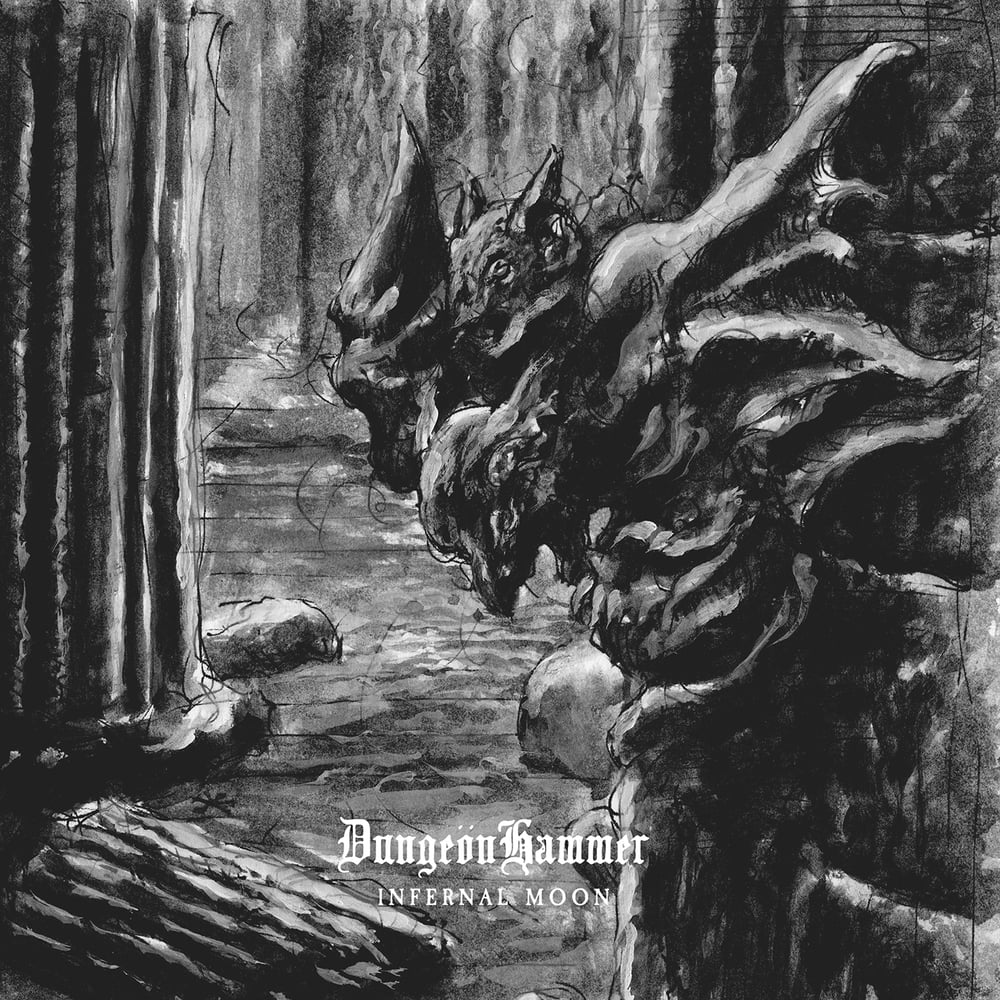 What to expect from a band comprised by a French and a Dutch, both Metal maniacs, that first met in Milan, Italy in 2005 while studying together, became good friends, and of course, shared their passion for the old Metal sounds of early Thrash and Speed bands from the '80's?
That should be a really simplistic way to describe the short history of DUNGEÖNHAMMER and their debut album "Infernal Moon". You'd have to check it out by yourself to discover the greatness of the songs. But expect pure filthiness, hypnotical repetitive rhythms that will bring you to paroxysm and a hunger to bang your head, Tom G. Warrior's kind vocals from his hammer ov Hell days and even some Czech tones here and there. All of this will bring you to a more early '90's Scandinavian journey to the sounds of pure Black thrashing mayhem...
... and the fact is that listening to the eight hymns included here, it seems as if the guys were playing together since longer than they really are. You can hear (... and feel, that's more important!) the old vibe of early stuff. They pretty much know how to give the right aura to their music and surely, they have a bright future in front, for sure.
DUNGEÖNHAMMER are what you were expecting and didn't come in the latest years. This is raw, filth induced sickness to enjoy with a couple of beer cans in front and the higher expectation of finishing the experience with a serious pain in your neck. Addictive and greatly recommended!
TRACK LISTING:
1. Infernal Moon
2. Sworn In Blood
3. Empire De La Mort
4. Solitudinem Mysteriis
5. Perpetual Funeral Winds
6. Stigma Diaboli
7. Oracle Of Death
8. Ad Infinitum