ENSHADOWED "Magic Chaos Psychedelia" CD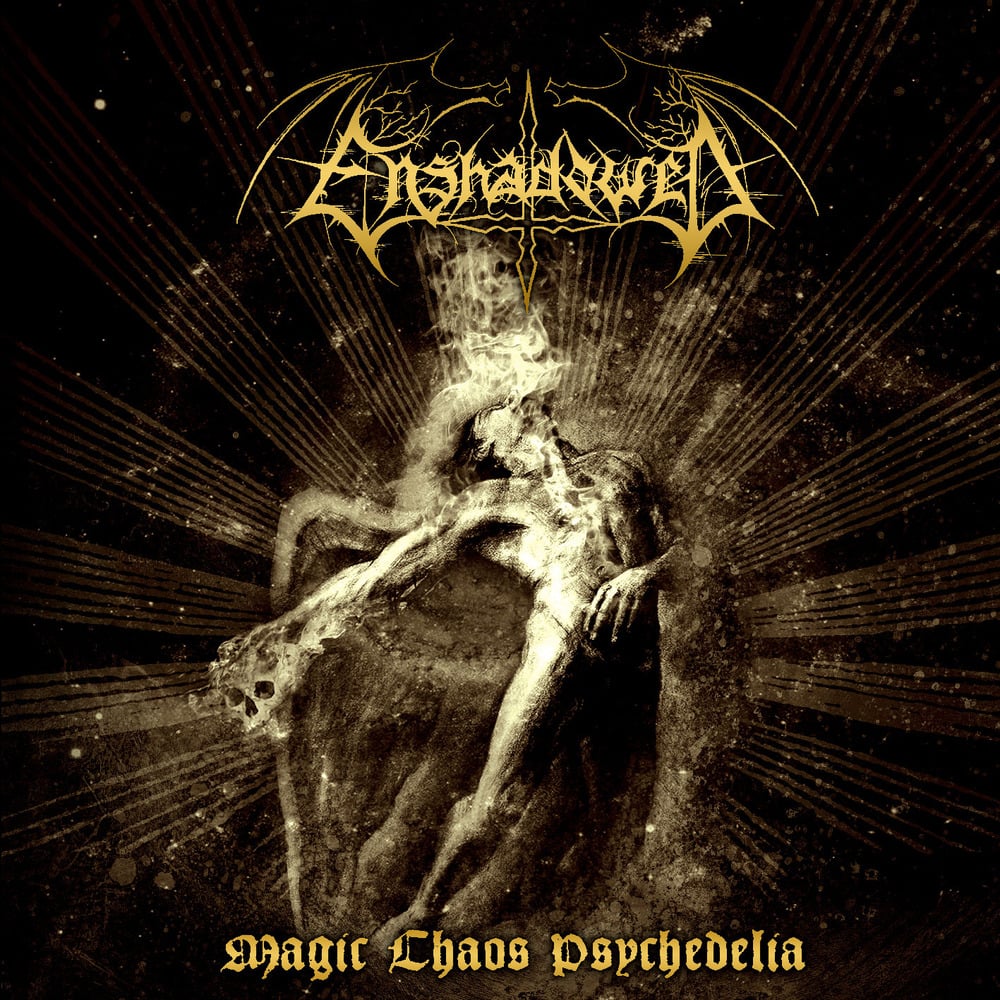 Finally after delving nine years into perfecting possibly the darkest essence of Black Metal treachery, Greek blackened dissenters ENSHADOWED engulfs and abolishes everything that is holy and orthodox with "Magic Chaos Psychedelia"!
Ceremoniously apocalyptic encompassing its aura, "Magic Chaos Psychedelia" is an abyss of religious anti-establishment with total hateful and nihilistic intent.
Meticulously recorded, mixed and mastered at Devasoundz Studio by Septicflesh skinsman Fotis Bernado and ENSHADOWED, together with the album cover artwork weaved by Greek artist Rea Pediaditaki, including additional hand-made paintings by Miguel Angel Castro Salinas. The amalgamation of Magic and Chaos are now together as One, even more foreboding than ever imagined.
TRACK LISTING:
1. Stary Throne Of It
2. Is Venit Ex Abyssus
3. Black Holes, Death Planets
4. The Scenario
5. Surrealistic Shade Of Color Black
6. Dethroned
7. Inner Psy-Trip
8. The Dual Hypostasis Of Nihil
9. Magic Chaos Psychedelia