ENTRAPMENT "Through Realms Unseen" CD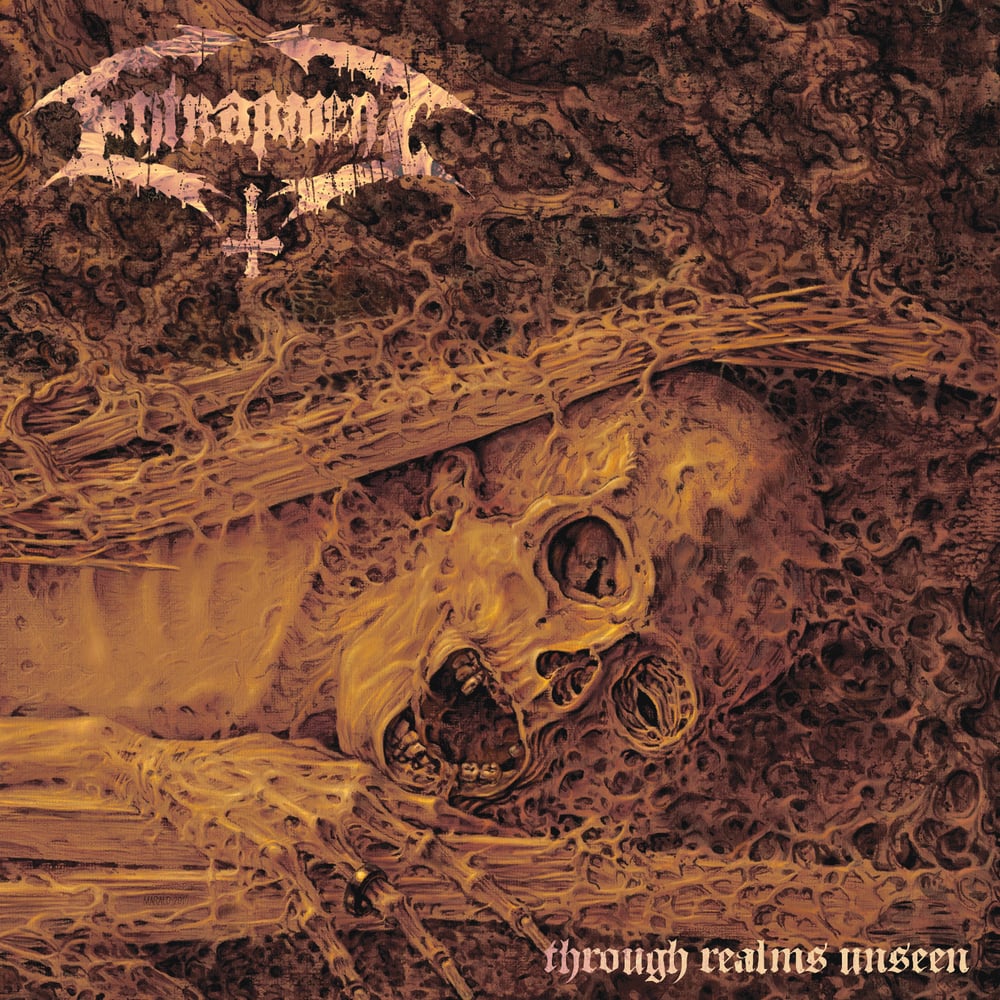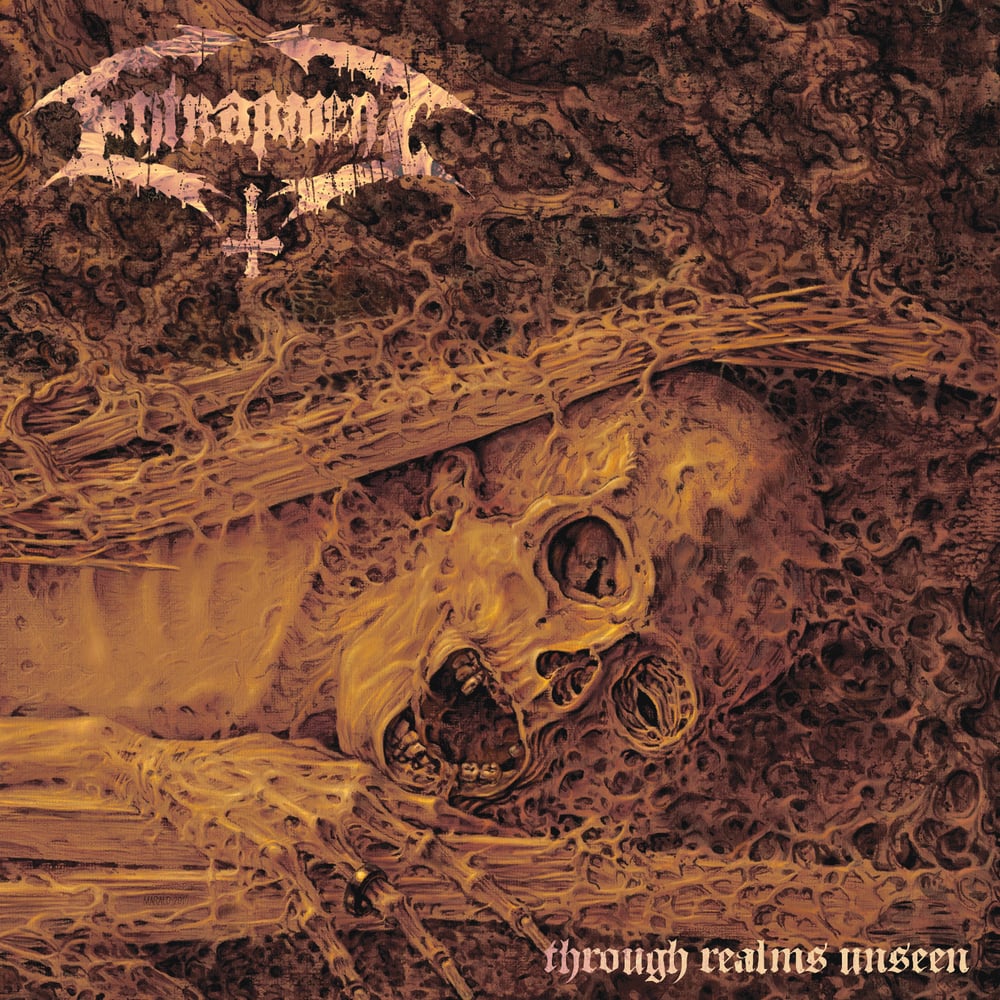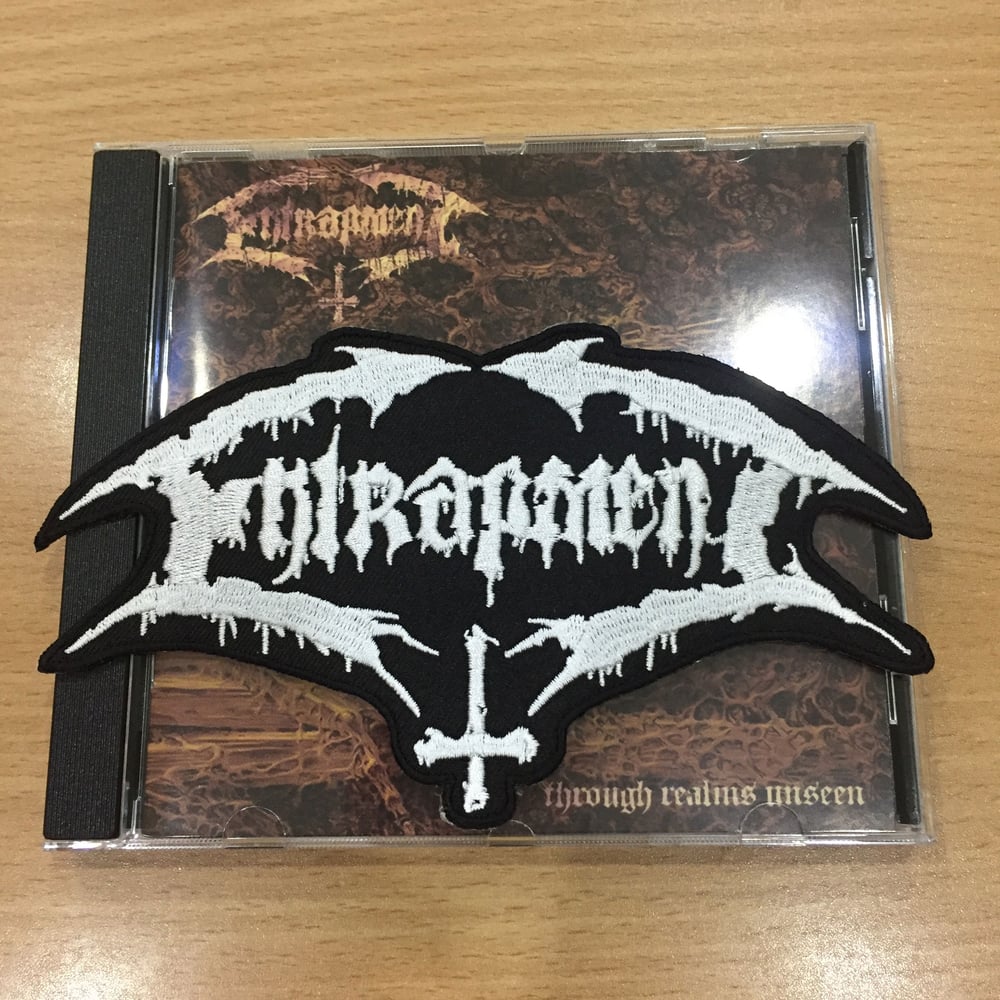 Limited 50 copies comes with an ENTRAPMENT embroidery patch with iron on backing. Width 15cm X Height 8.5cm.
Dutch derangers ENTRAPMENT delivers probably the band's most diverse third album to date with "Through Realms Unseen"!
With that recognizable ENTRAPMENT stamp still very much prominent throughout "Through Realms Unseen", Michel Jonker and his morbid crew draw fresh blood off an assortment of Death n' Roll elements but never losing grip on the foreboding sound that ENTRAPMENT have always been known for. Once again darkness engulfs and their brand of rotten Death Metal will remain an imposing force amongst the peers.
Recorded, mixed and mastered by JB Van Der Wal (ex-Aborted, ex-Leaves Eyes, ex-Atrocity, etc) and the majestically grotesque album artwork by renowned illustration-extraordinaire Marald Van Haasteren (Bolt Thrower, High On Fire, Wolfbrigade, etc).
TRACK LISTING:
1. Omission
2. The Seeker
3. Static Convulsion
4. Ruination
5. Dominant Paradigm
6. Withering Souls
7. Isolated Condemnation
8. Through Realms Unseen
9. Hybrid Maelstrom
10. Discordant Response
11. Self Inflicted Malnutrition
CD only

CD with embroidery patch