INTERMENT "Scent Of The Buried" CD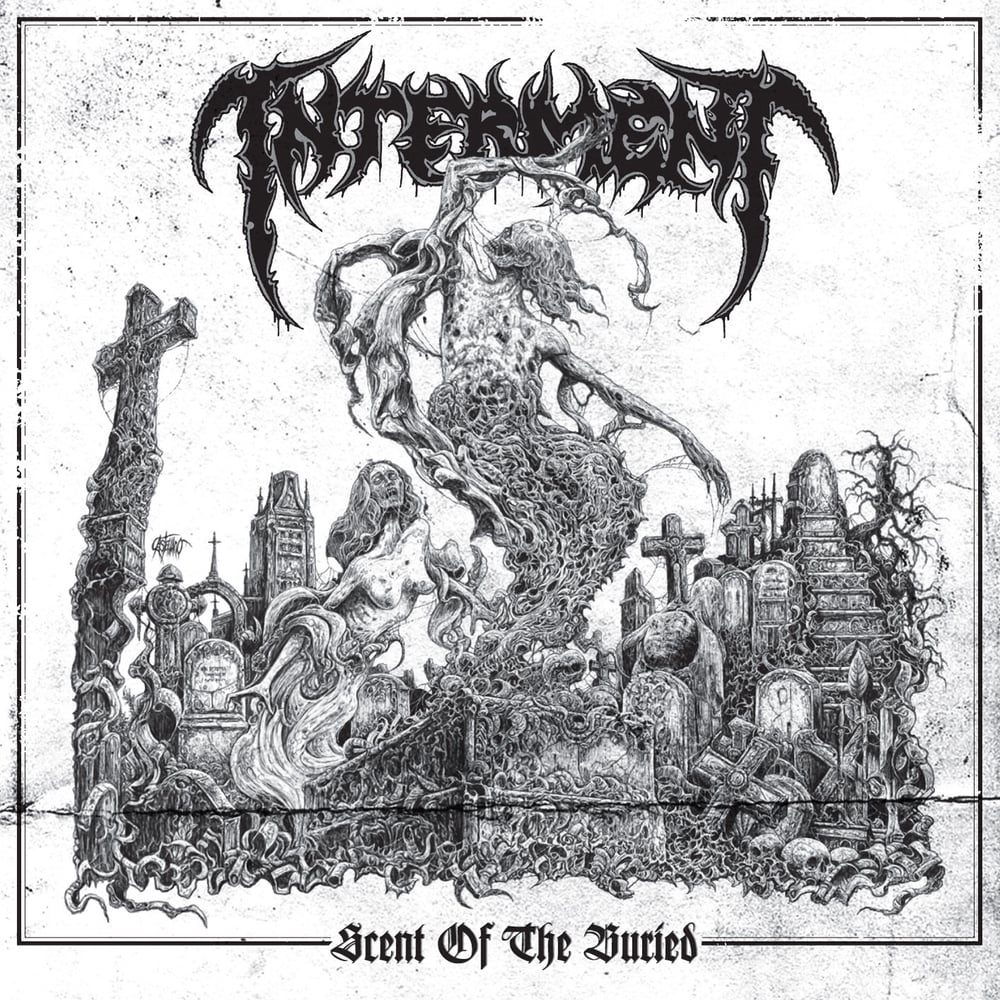 Swedish chainsaw-cadavers INTERMENT once again unravel the hellish mausoleum with the group's latest scorcher "Scent Of The Buried"!
Six years and a few line-up changes later, INTERMENT came back more savage than ever at the peak of the current Swedish Death Metal scene, with hints of the band showing maturity and dynamism but without ever losing their integrity as a no-holds-barred primal beast. In murderous HM-2 SweDeathmachine we trust.
Recorded and mixed by the legendary Tomas Skogsberg at Sunlight Studio, Stockholm (Nihilist, Entombed, Dismember, Grave, Desultory, etc) and mastering duties handled by Demonical frontman Sverker 'Widda' Widgren at Wing Studios (Diabolical, Demonical, Centinex, Nidsang, Setherial, etc). Featuring the extremely frightful artwork of Juanjo Castellano (Portrait, Revel In Flesh, Avulsed, etc).
TRACK LISTING:
1. Death And Decay
2. Sinister Incantation
3. Chalice Of Death
4. Repugnant Funeral
5. Scent Of The Buried
6. Rise Of The Dead
7. Unholy Upheaval
8. Dawn Of Blasphemy
9. Skull Crushing Carnage
10. Nailed To The Grave