TAKE OVER AND DESTROY "Vacant Face" Double LP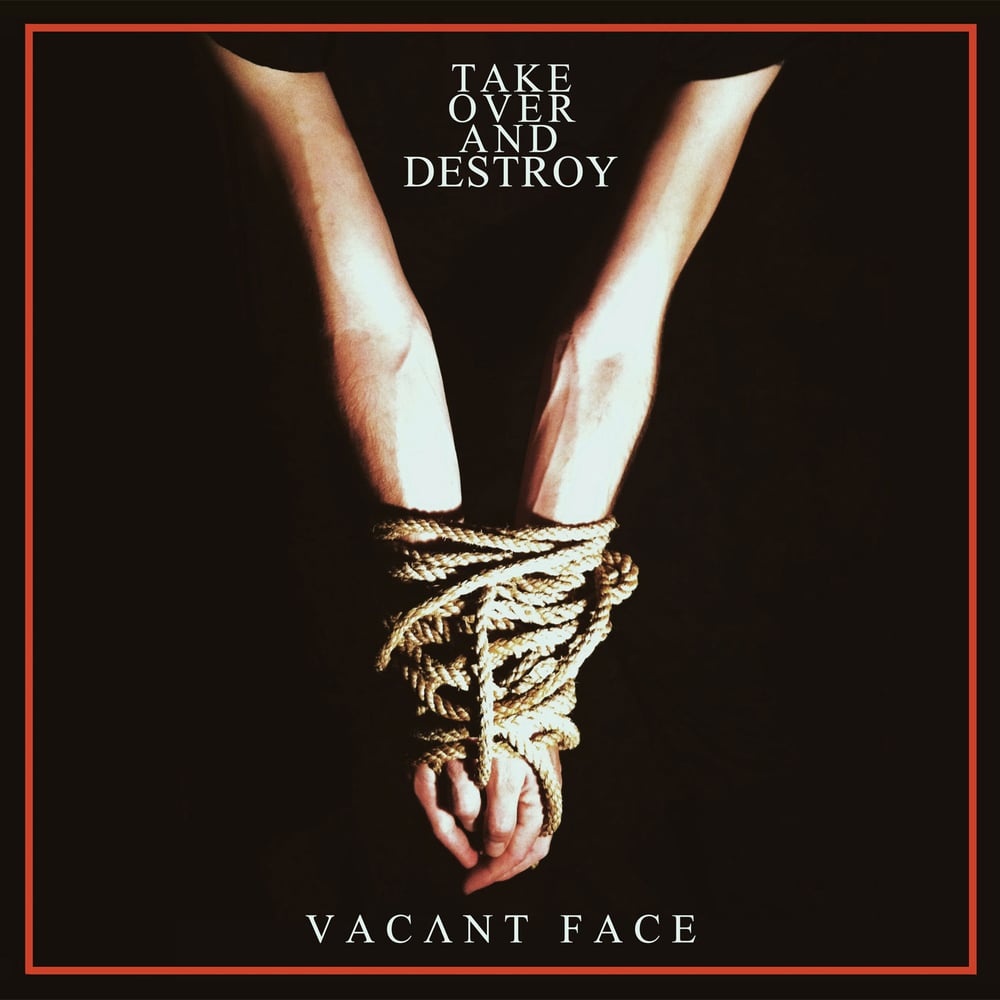 Arizona's genre-defying wayward sons TAKE OVER AND DESTROY reinstates the throne of musical-bastardization with "Vacant Face"! Breaking away from all sorts of tradition and inventing what is rightfully theirs, the definition for the term 'Extreme Metal' is now forever changed once again.
"Vacant Face" reveals what lies underneath the dynamism of 70's Sludgeon Rock is a morbid fascination for the macabre, horror, occult and even the mystic realms of Black Metal. TAKE OVER AND DESTROY possesses the ability to intertwine bizarre structures and yet encompass emotions that will frighten you down to the spine.
"Vacant Face" will be housed and packaged in a Double-Vinyl Gatefold jacket and strictly limited to 500 copies worldwide, with 300 copies on Black vinyl and an exclusive 200 copies on Blood Red vinyl sliced on 45-RPM wax.
TRACK LISTING:
1. Vacant Face
2. Summer Isle
3. Glance Away
4. Split Screen
5. Terminal Burrowing
6. Deep End
7. Dominance Shifts
8. Battle Moon