UNDER THE CHURCH "Under The Church" Mini CD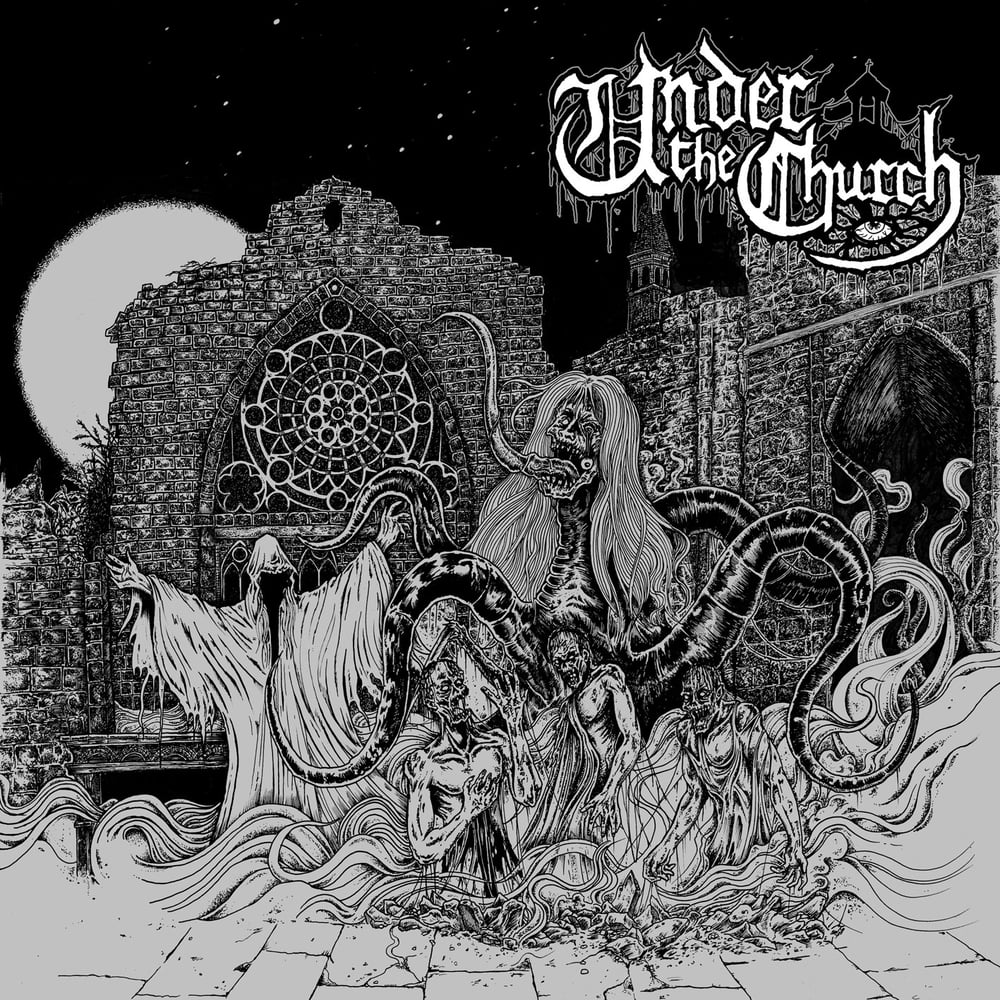 With the legendary Death Metal titans Nirvana 2002 buried deep and laid to rest, now resurrects under the moniker UNDER THE CHURCH!
Creating a surge of hype and rave reviews across the underground scene, UNDER THE CHURCH accelerated on and composed seven cadaver-drenched tracks for an EP simply entitled "Under The Church". Amongst the countless SweDeath-worship bands everywhere, UNDER THE CHURCH distinctively separates themselves from the pack and remains to be the true originators of Swedish Death Metal!
TRACK LISTING:
1. Denial Of Death
2. Macabre Cadaver
3. Digging In The Dirt
4. Under The Church
5. Burning
6. Haunted By Demons
7. Back To The Grave