WINDS OF GENOCIDE "Usurping The Throne Of Disease" CD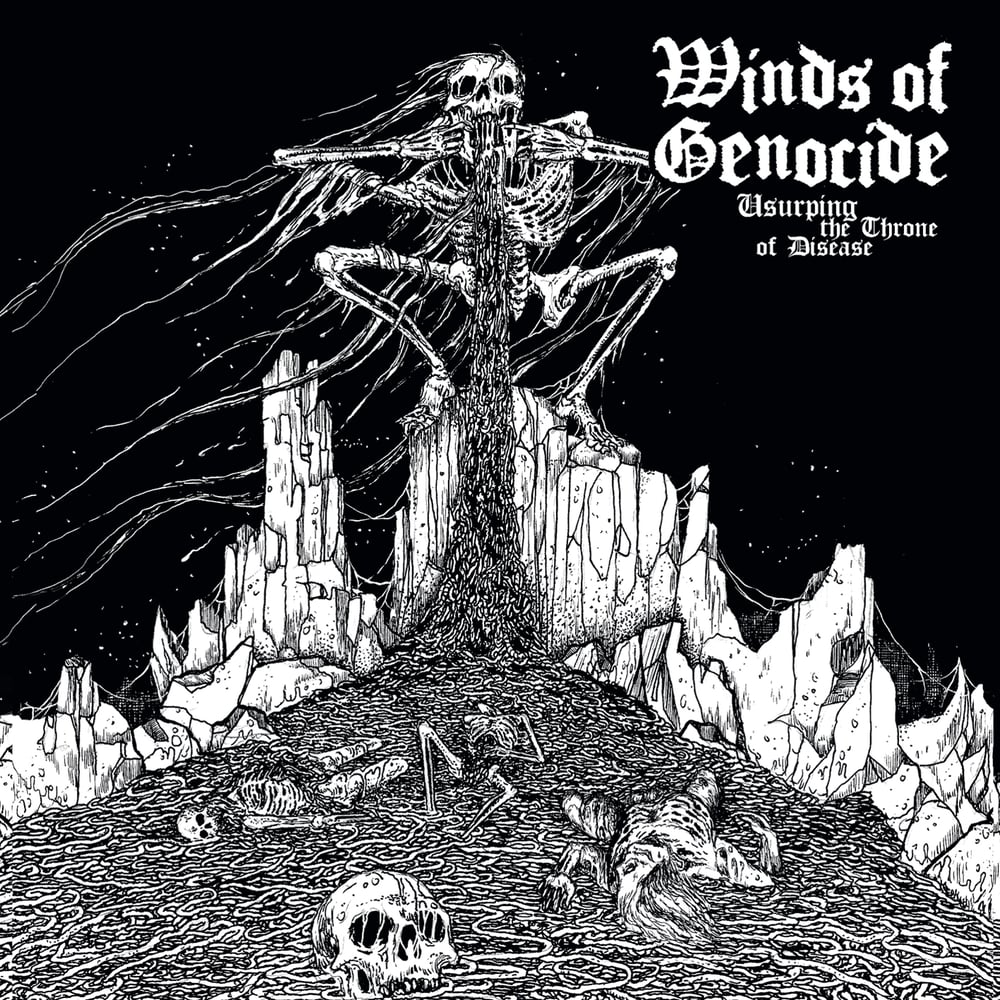 The good-ole English Svart-Crust misborns WINDS OF GENOCIDE are set to raze everything into complete ruins with the group's debut effort "Usurping The Throne Of Disease"!
Sounding like a compelling quicksand of discordance, "Usurping The Throne Of Disease" is astonishingly focused with every war-torn riff glazed with ferocious intent. Recorded in between England and Sweden with mixing duties helmed by former legendary Dismember skinbasher Fred Estby at Gutterview Recorders (The Dagger, Bastard Priest, Morbus Chron, etc) and mastered by Jack Control at Enormous Door Mastering (Darkthrone, Trap Them, Poison Idea, Entrails, etc), WINDS OF GENOCIDE makes no apologies for inflicting audio-hemorrhage and a final word of warning; keep your wounds closed, for the disease is real.
TRACK LISTING:
1. The Howling Wolves Of Armageddon
2. Deathstrike Of The Scythe
3. Venomous Warfare
4. Into The Darkness Of Eternal Nuclear Winter
5. Usurping The Throne Of Disease
6. Millions Lie Slaughtered
7. Till Graven
8. Mass Graves Of The Innocent
9. Swathed By The Black Wings Of Death