BASTARD GRAVE "Diorama Of Human Suffering" LP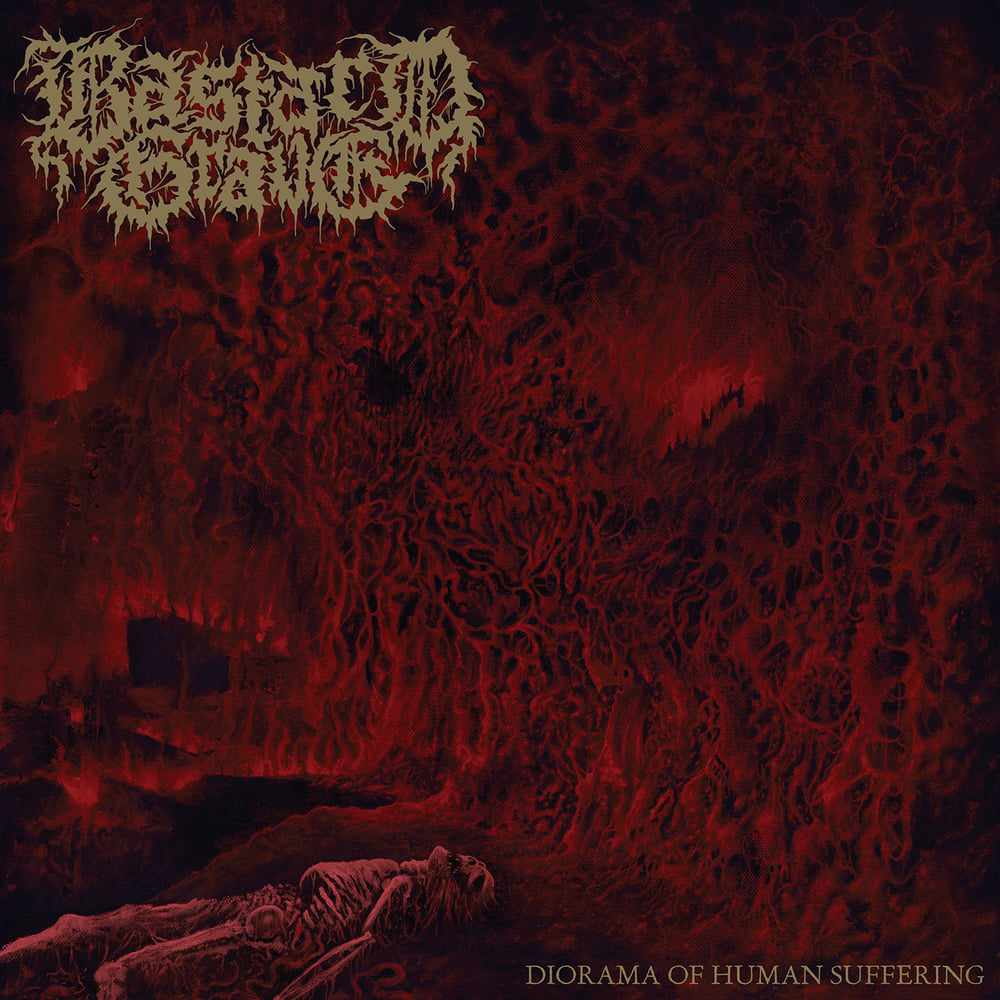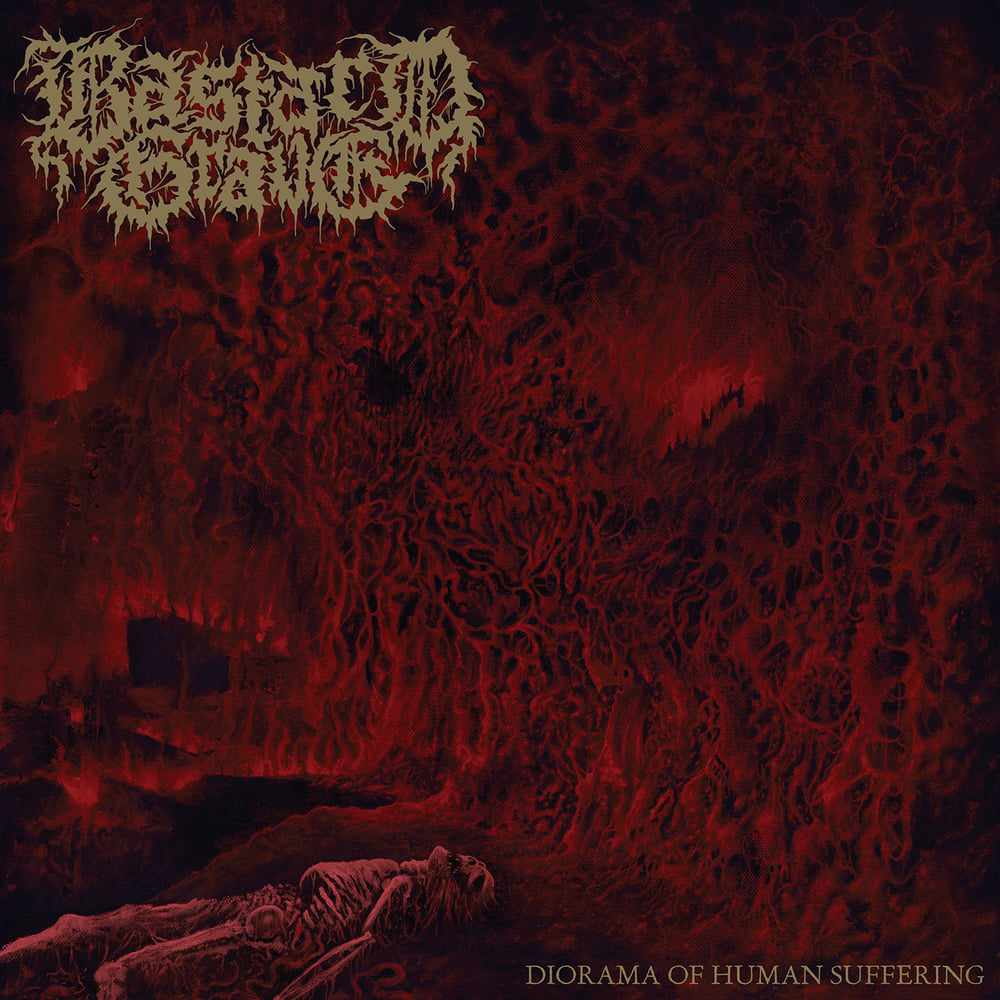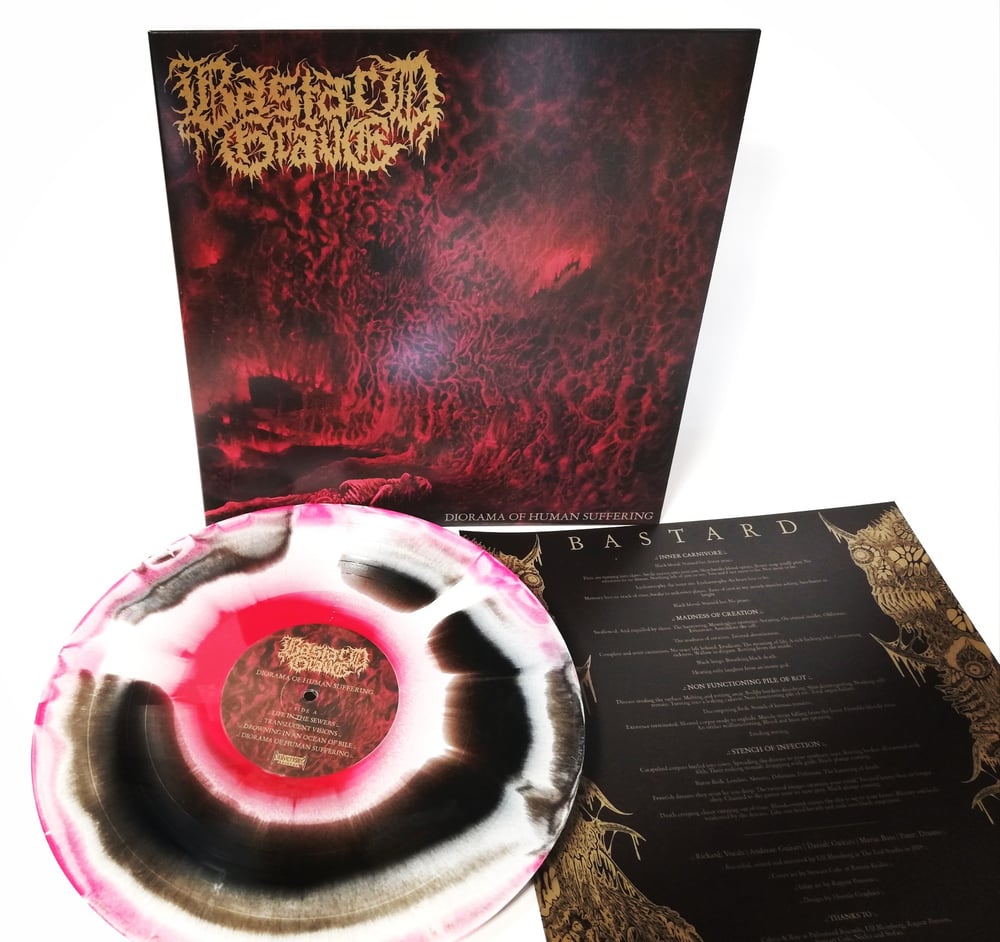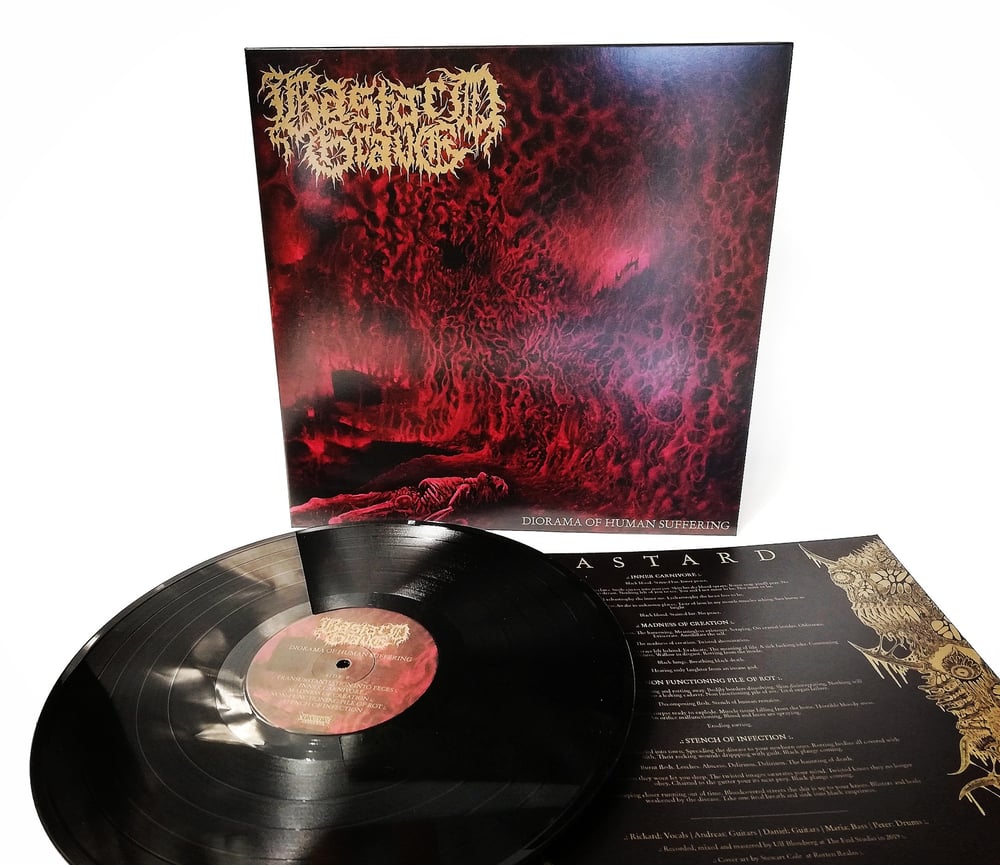 Swedish filth-practitioners BASTARD GRAVE returns after four years with an absolute headclobber "Diorama Of Human Suffering". Stripping away the traditional Swedish chainsaw sound, BASTARD GRAVE has never sounded more disgusting, repulsive and yet an intriguing aural stormstrike resulting in a swampfuck of a bludgeoning Death Metal record.
Recorded, mixed & mastered once again with Ulf Blomberg (Crawl, Age Of Woe, Inevitable End, etc) and the piercingly afflictive artwork by Stewart Cole (Contaminated, Noisem, Scorched, etc).
"Diorama Of Human Suffering" will be stamped on wax with the following color variants:
- 100 copies on Milky Clear Vinyl with White Splatter (Cudgel Exclusive)
- 100 copies on Red/ Bone/ Black Vinyl (Pulverised Exclusive)
- 300 copies on Black Vinyl
For European customers, you can order from www.cudgel.de for lower shipping.
TRACK LISTING:
1. Life In The Sewers
2. Translucent Visions
3. Drowning In An Ocean Of Bile
4. Diorama Of Human Suffering
5. Transubstantiation Into Feces
6. Inner Carnivore
7. Madness Of Creation
8. Non-Functioning Pile Of Rot
9. Stench Of Infection