BONE GNAWER "Feast Of Flesh" Digipak CD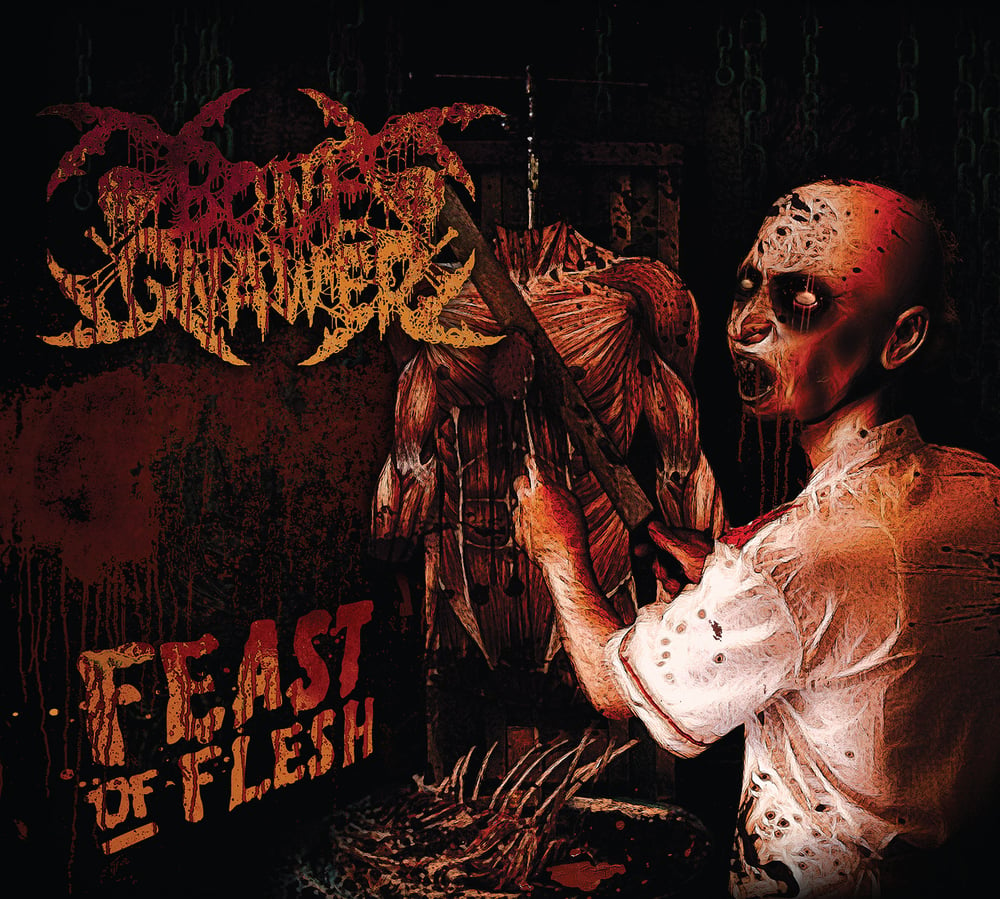 Gore-and-Horror Death Metal have always had its fair share in the entire Extreme Metal genre but only a handful have made an impact in the 90's or even considered as timeless classics.
Forward to year 2009, comes one of the most recognizable Gore / Horror Death Metal butchers BONE GNAWER, featuring some of the most elite musicians in the industry. With Death Metal icon Kam Lee (Massacre / ex-Denial Fiend / ex-Mantas/Death) serving up some of his trademark growls and along with his cannibal-comrades Rogga Johansson (Paganizer / Demiurg / Ribspreader, etc), Morgan Lie from Swedish Black Metal act Naglfar and Ronnie Bjornstrom (Ribspreader, Hate Ammo, etc), this superbly stunning debut album "Feast Of Flesh" captures all the vital ingredients of the catchy Floridian-styled (meat)hooks and yet possessing all the 90's Swedish Death Metal groove and flair!
Also featuring legendary Horror-lord Killjoy of Necrophagia and Dopi from Machetazo contributing guest vocals on this sick debut!
Album cover artwork by Headsplit Design (Unearthed, Circle Of Dead Children, Whitechapel, etc) and digipak layout by Mark Riddick (Arsis, Hypocrisy, Kataklysm, etc). Mixed and mastered by Ronnie Bjornstrom at Enhanced Audio Productions, Sweden.
TRACK LISTING
1. Feast Of Flesh
2. Sliced And Diced
3. Cannibal Cook-Out
4. Make You Die Slow
5. Hammer To The Skull
6. The Saw Is Family
7. Hatchet Face
8. Defleshed And Skinned
9. Anthropophagus Beast
10. The Lucky Ones Die First