CONSPIRACY "Irremediable" Super Jewel Box CD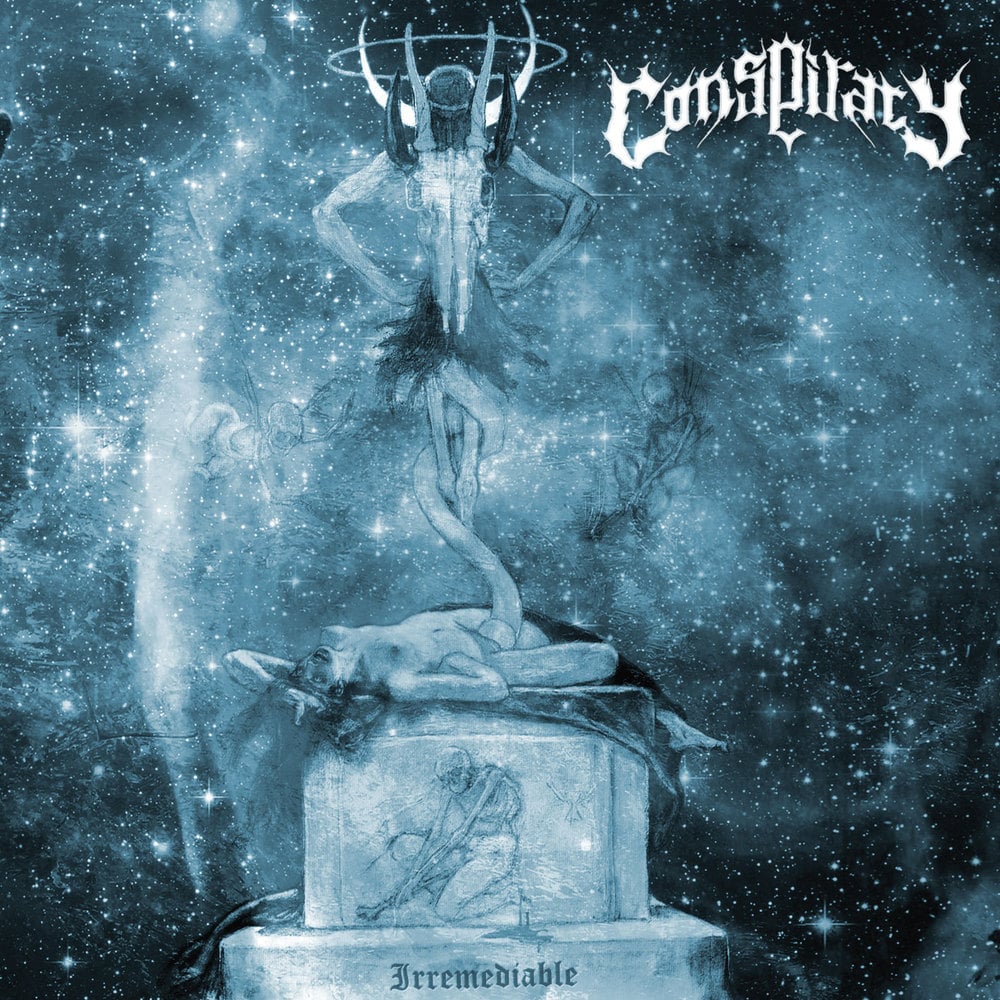 The third full-length opus from Dutch mastermind Carpathian Wolf (ex-Melechesh) together with German composer / orchestrator Aryan Blaze, CONSPIRACY's return with "Irremediable" is a mesmerizing feat of dense and deep-seated melodic passages, with no short of relevant brutality into the mix.
An unassuming yet vehement brew of immense musical ideology within the Extreme Metal genre, and proudly retaining the core sound of CONSPIRACY; somewhat unorthodox but still enough to draw blood. "Irremediable" is one of CONSPIRACY's most intimate album to date!
Recorded, mixed and mastered entirely at Carpathian Wolf's very own Q-Sonic studio in Amsterdam, The Netherlands, and also featuring the stunning artwork and layout by Warmaster of Necrodaemon fame.
TRACK LISTING:
1. Nocturnal Hunters
2. Ouverture (Instrumental)
3. Black Mass
4. End Of Religion
5. The Pentagram
6. The Invocation Of Hecate
7. Irremediable
8. The Hag
9. Armageddon Broke
10. A Dream Of Fear
11. Carpathian Sunset (Instrumental)
12. Bukovina