EXHALE "When Worlds Collide" CD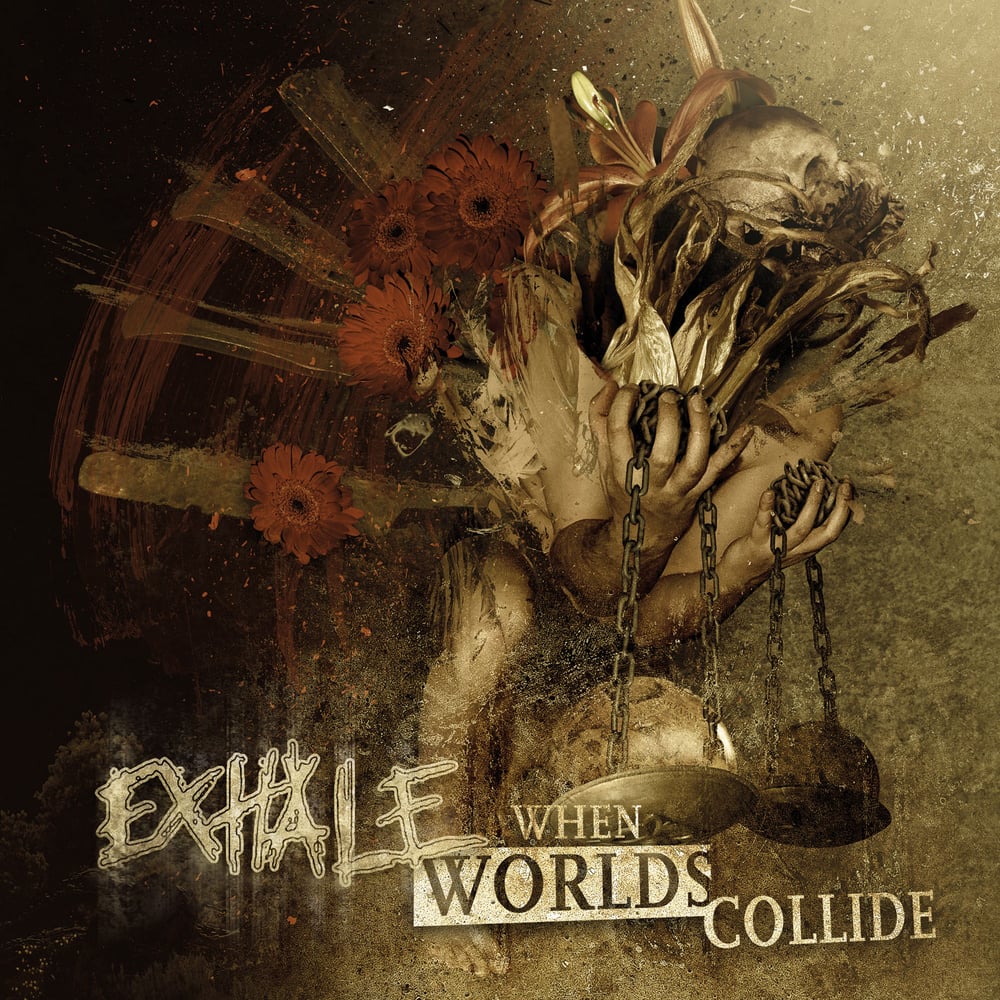 Fast, loud and crude, Swedish Grind-leviathans EXHALE returns to cause audio-headache once again and all set for an imminent ruthless global demolition with "When Worlds Collide"!
Taking on a more modern, stripped-down and dynamic approach with chunks of burly riffs all around, "When Worlds Collide" is nevertheless the murderous Grind machine with the same modus operandi that it is intended to be; never for a moment leaving any trace of pleasantries. That's right. Loud, fast and crude with Grind sensibilities.
Recorded, mixed and mastered by Ulf Blomberg at HoboRec Studios (Inevitable End, Grace.Will.Fall, We Are The Damned, etc) and with a perplex cover artwork done by renowned modem Dutch illustrator Dennis Sibeijn (Slayer, Exodus, Job For A Cowboy, Aborted, etc).
TRACK LISTING:
1. Wrath Unleashed
2. Avsky
3. Apocalypse
4. Machinery
5. Barriers Of Blood
6. Monuments Of The Dead
7. Concealed Within
8. Till Slakt
9. Glorify The Dumb
10. Vigilante
11. In This Valley
12. Etiketter
13. Illusions
14. Left Inside