FERAL LIGHT "Fear Rides A Shadow" LP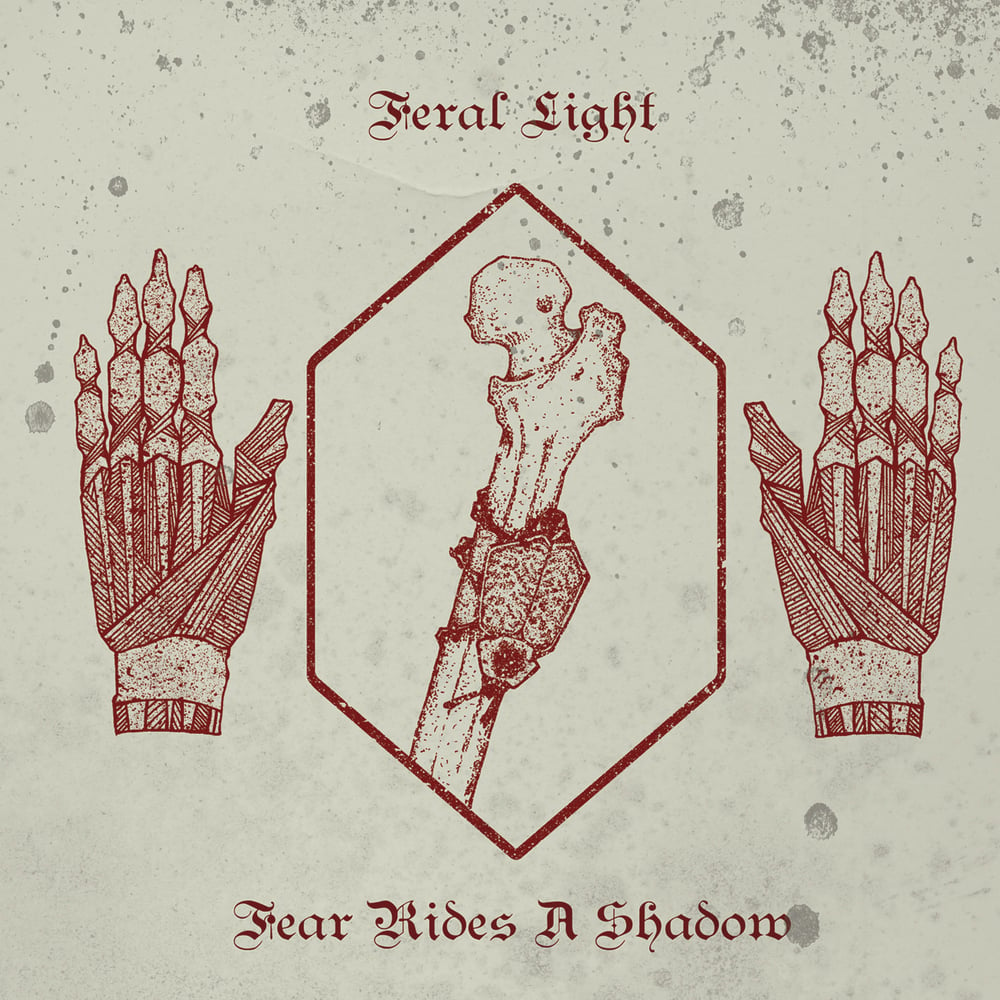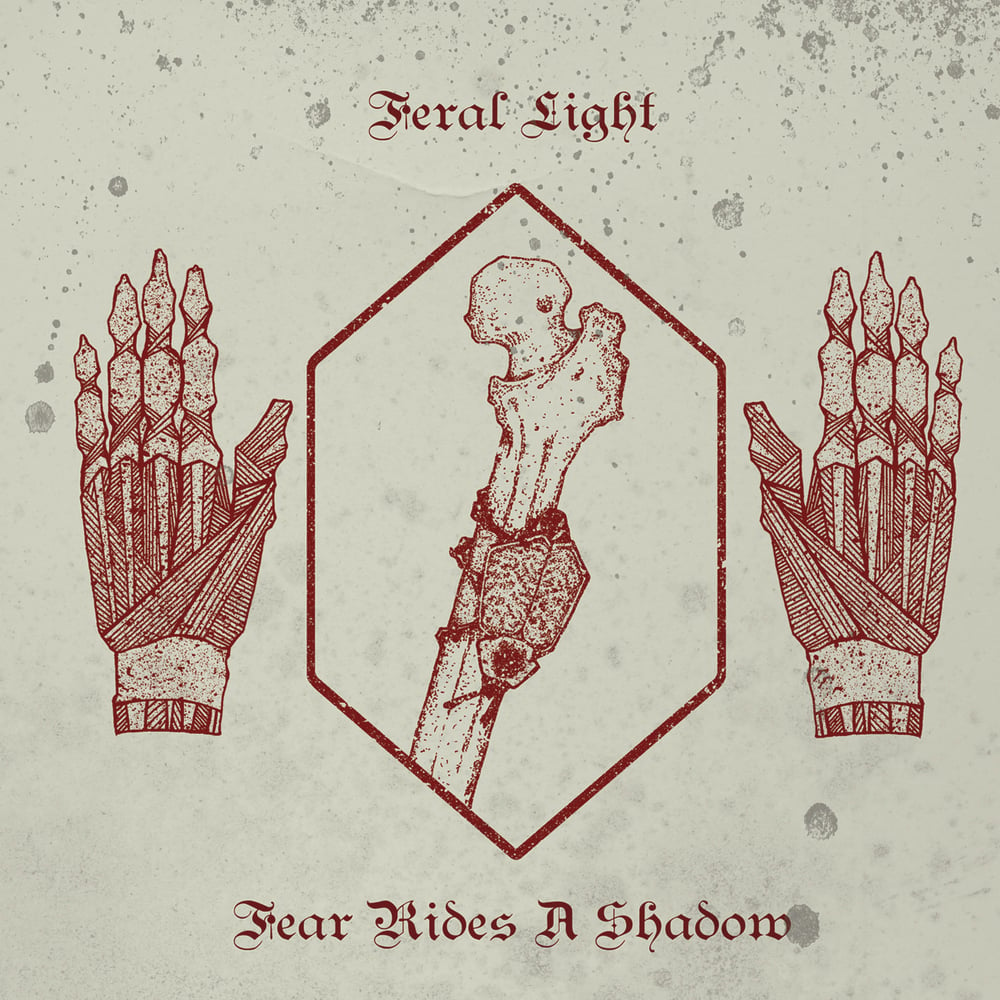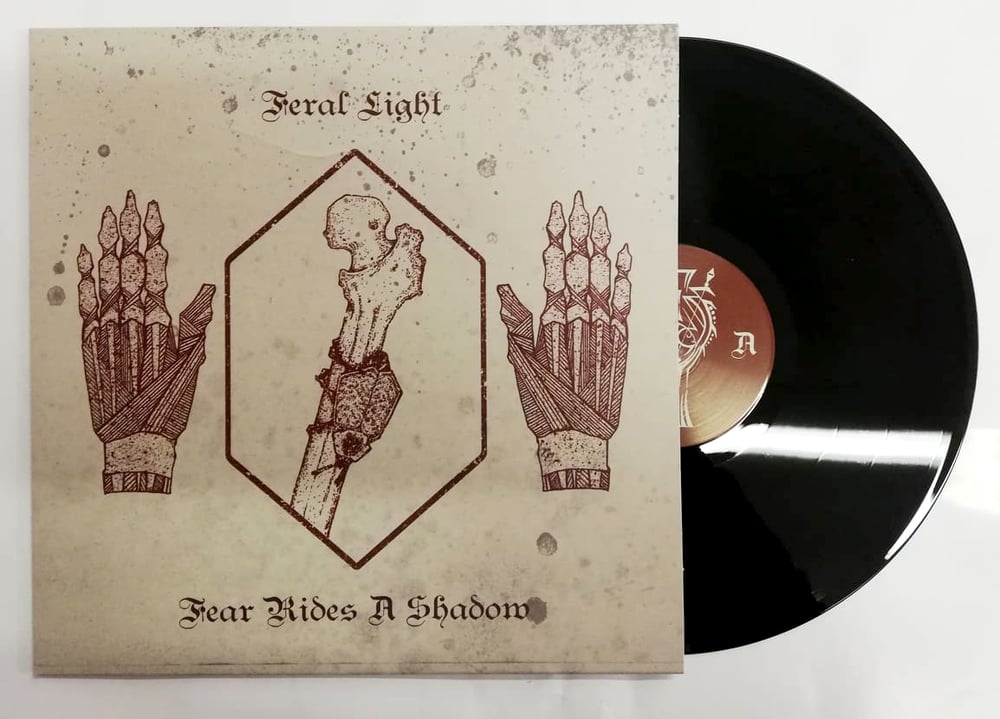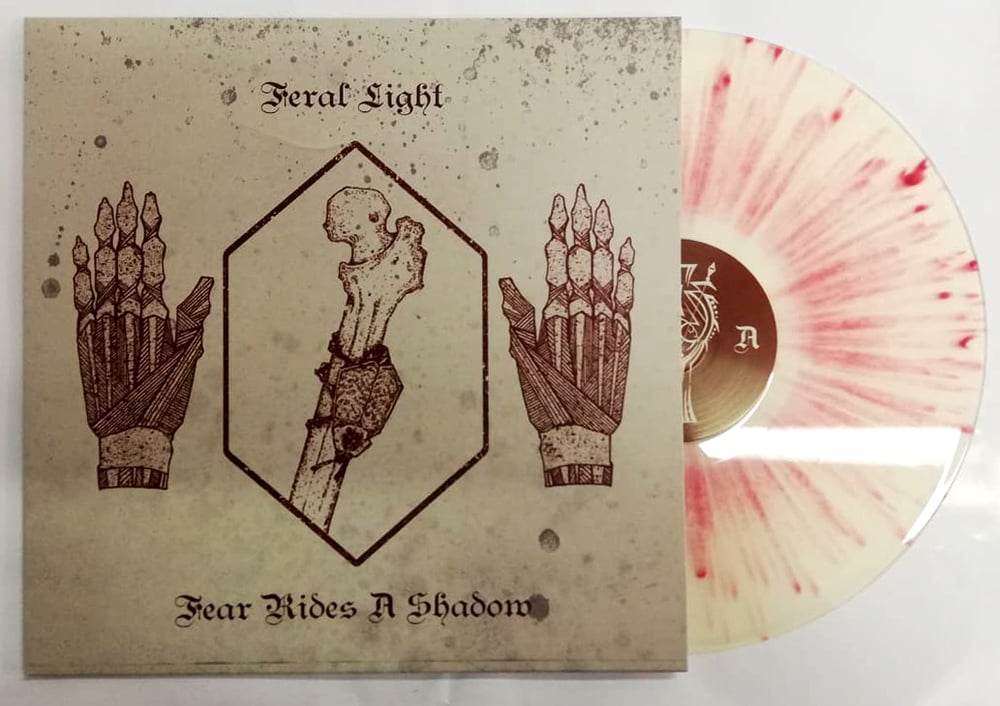 Minnesotan blackened-bombardment FERAL LIGHT delivers their second full-length album "Fear Rides A Shadow" with their most immersive album to date.
Retaining their signature style but ditching the war / apocalyptic theme, "Fear Rides A Shadow" encompasses a diverse but extremely intimate vibe throughout the entire record; complex and nightmarish riff passages that haunts and lurking from beyond!
Recorded and mixed by Kyle Kaliszewski with mastering duties by James Plotkin (John Carpenter, Conan, Electric Wizard, etc). Artwork graciously designed by Unexpected Specter (Year Of The Cobra, Lair Of The Minotaur, etc).
"Fear Rides A Shadow" will be stamped on wax with the following color variants:
- 100 copies on Milky Clear Vinyl with Oxblood Splatter (Pulverised Exclusive)
- 100 copies on Gray Vinyl (Cudgel Exclusive)
- 300 copies on Black Vinyl
TRACK LISTING:
1. Wake
2. Arrow And Beast
3. Spirit Inanimate
4. Psychic Dirt
5. Cold Monochrome
6. Carbonic Dust
7. No Refuge, No Reprieve
Black Vinyl

Milky Clear Vinyl With Oxblood Splatter

Sold out