GUTTER INSTINCT "Heirs Of Sisyphus" Double LP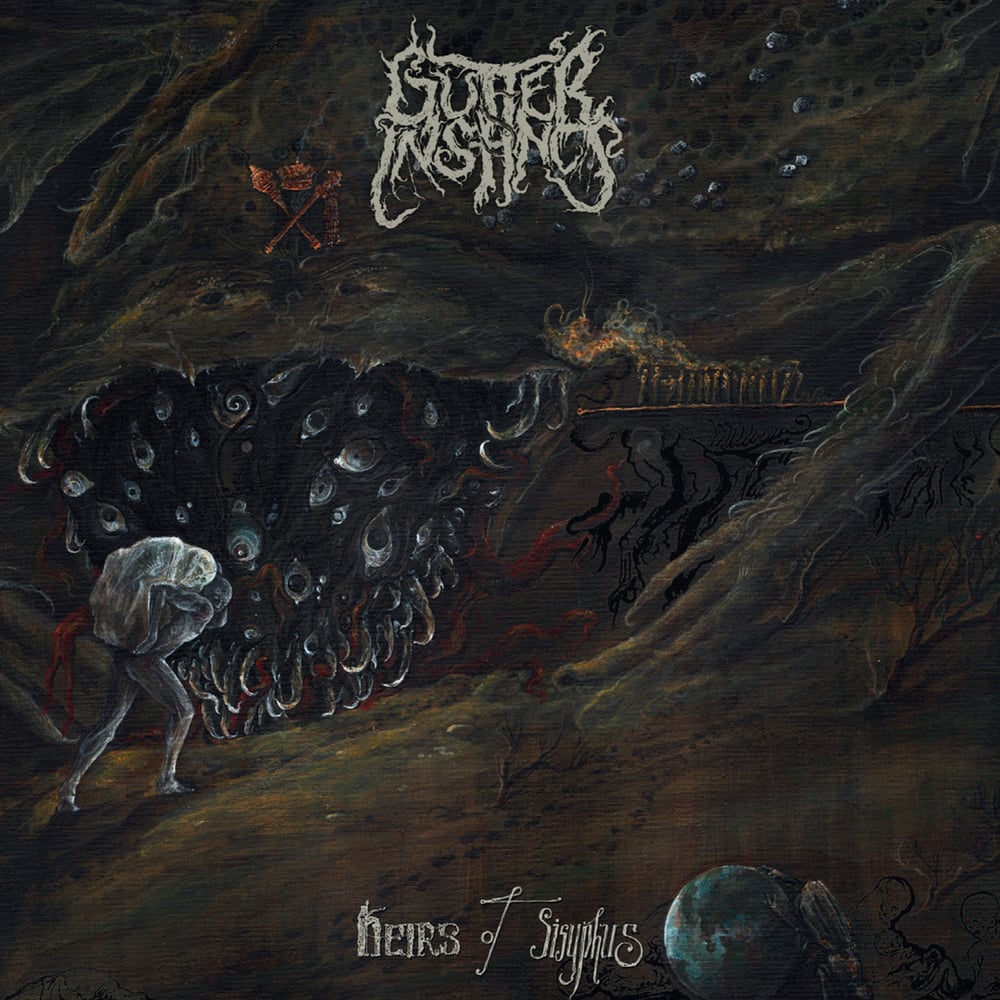 Helsingborg's lurid-mob GUTTER INSTINCT offers yet another morbid outlook on explicit realities with their follow-up record "Heirs Of Sisyphus".
With the once heavily Hm-2 buzzsaw as their core sound; "Heirs Of Sisyphus" moved away and disclaimed that sound, resulting in a far more unsuppressed and even somewhat of a confrontational nature, with every track sounding uglier than ever. "Heir Of Sisyphus" is incongruous, in harmonious yet discordant, in chaos yet totalitarian!
Recorded at Studio Mangelrum by Kristopher Östadius, mixed and mastered at Necromorbus Studio (Watain, Desultory, Portrait, Deströyer 666, etc) by Tore Stjerna. Album cover artwork and layout painstakingly designed by the enigmatic Slovakian illustrator Dávid Glomba of Teitan Arts (Cult Of Fire, Malokarpatan, Shrine Of Insanabilis, etc).
The vinyl version for "Heirs Of Sisyphus" will be lavished in Double-vinyl format with booklet and A2 poster, in addition to three different variations:
1. 300 copies on Black Vinyl
2. 100 copies on White Vinyl
3. 100 copies on Bronze Vinyl (Cudgel Exclusive) www.cudgel.de
TRACK LISTING:
1. Satan Within
2. Zenon
3. The Abyss Speaks
4. Shock Doctrine
5. Uncreation
6. Tip Of The Spear
7. The Luminous Darkness
8. Heirs Of Sisyphus