HELSLAVE "From The Sulphur Depths" LP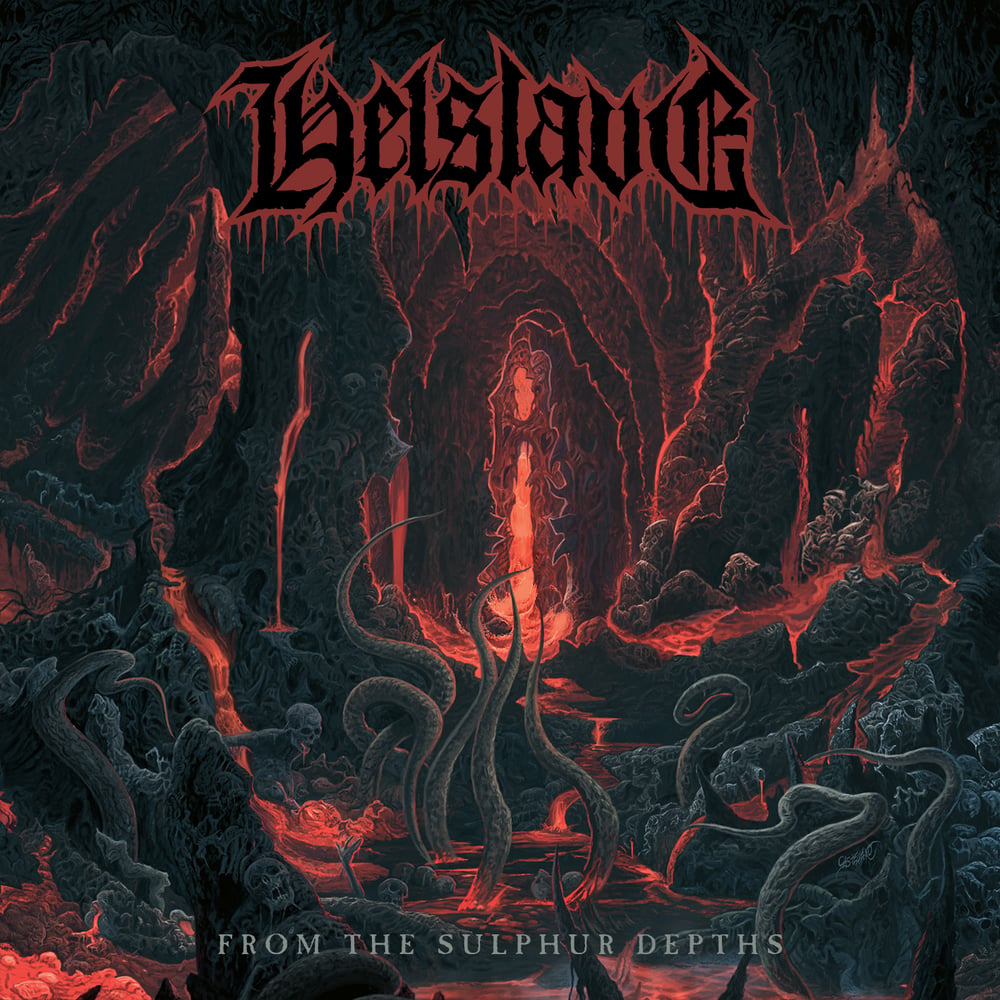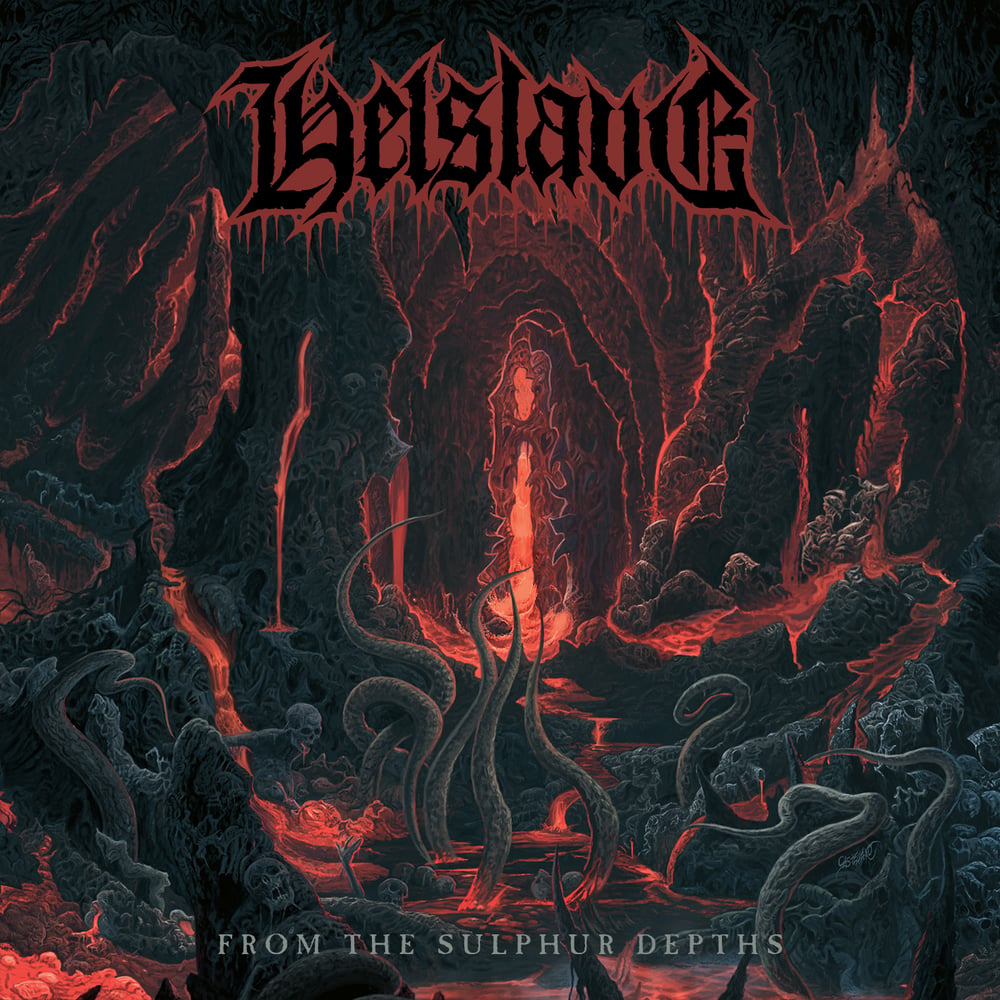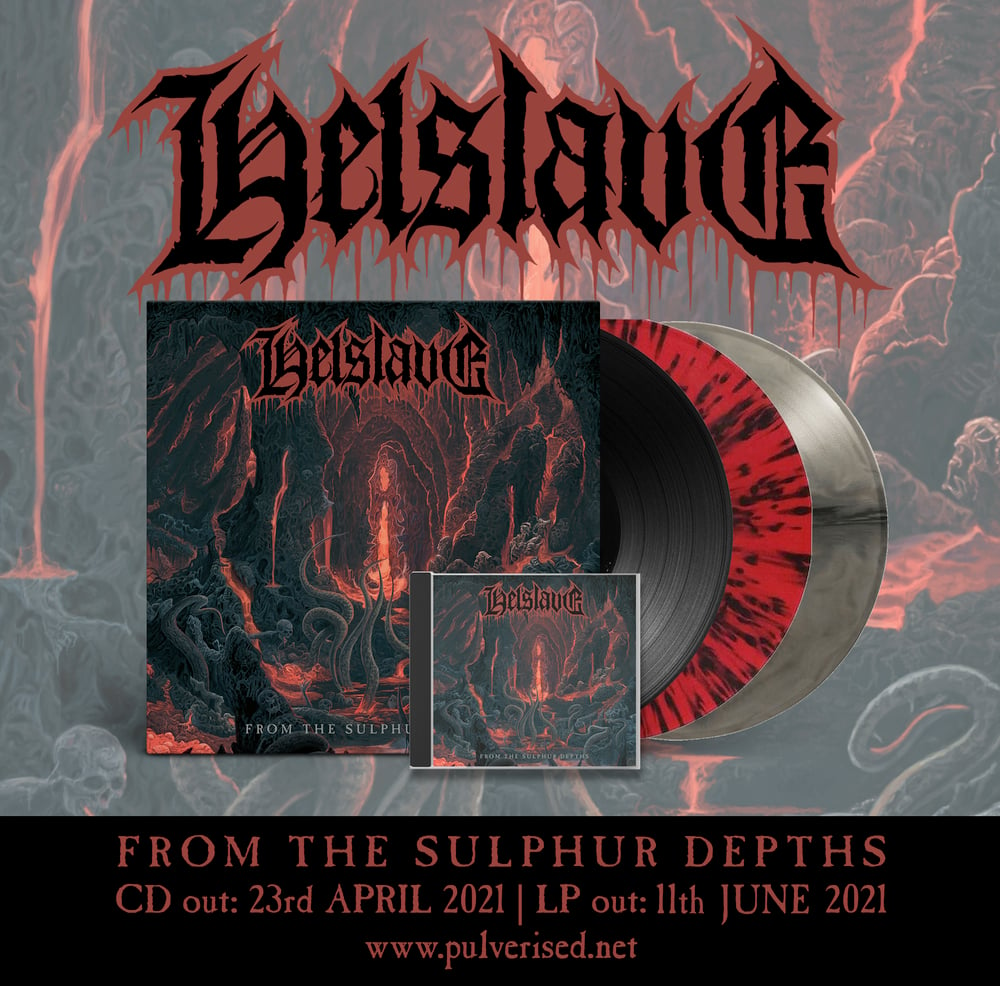 Italian filthmongers HELSLAVE returns with a hellbent sophomore record "From The Sulphur Depths", with an intention to nuke and level everything to the ground!
With riffs mercilessly churning out that lusciously thick buzzsaw from hell, "From The Sulphur Depths" opens up a gateway to suffocating, leviathan-like Death Metal at its finest.
Mixed & mastered by Swedish Death Metal godfather Dan Swanö (ex-Edge Of Sanity, ex-Bloodbath, Witherscape, etc) at Unisound Studio, Sweden and artwork by Juanjo Castellano (Portrait, Revel In Flesh, The Black Dahlia Murder, etc).
Vinyl versions of "From The Sulphur Depths" available in the following grisly color variants:
- 100 copies Transparent Red Vinyl with Black Splatter
- 100 copies Grey / Black Vinyl
- 300 copies Black Vinyl
TRACK LISTING:
1. From The Sulphur Depths
2. Unholy Graves
3. Thrive In Blasphemy
4. Perpetual Damnation
5. Last Nail In The Coffin
6. Thy Will Be Undone
7. Funereal Lust
8. Desecration
9. Rotting Pile Of Flesh
10. The Sentence Of The Living
Black Vinyl

Grey / Black Vinyl

Sold out

Transparent Red Vinyl with Black Splatter

Sold out