HOUSE BY THE CEMETARY "Rise Of The Rotten" LP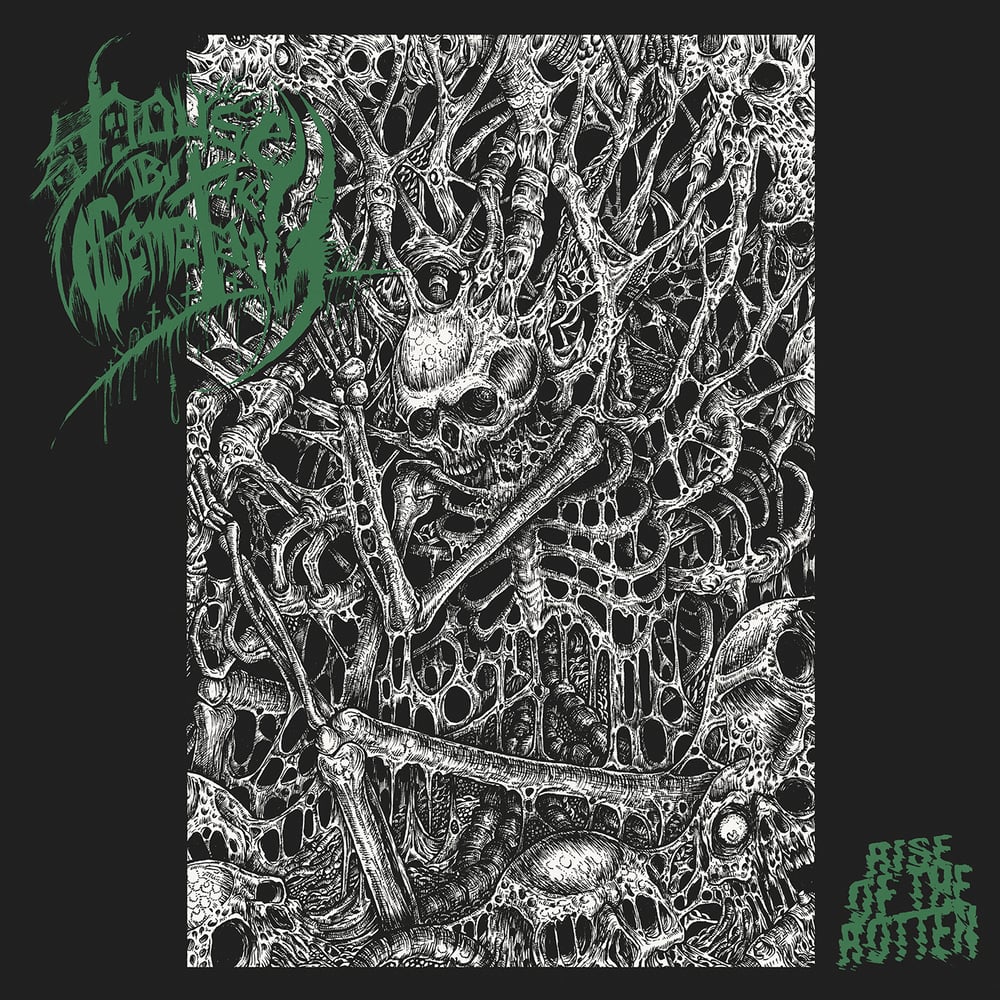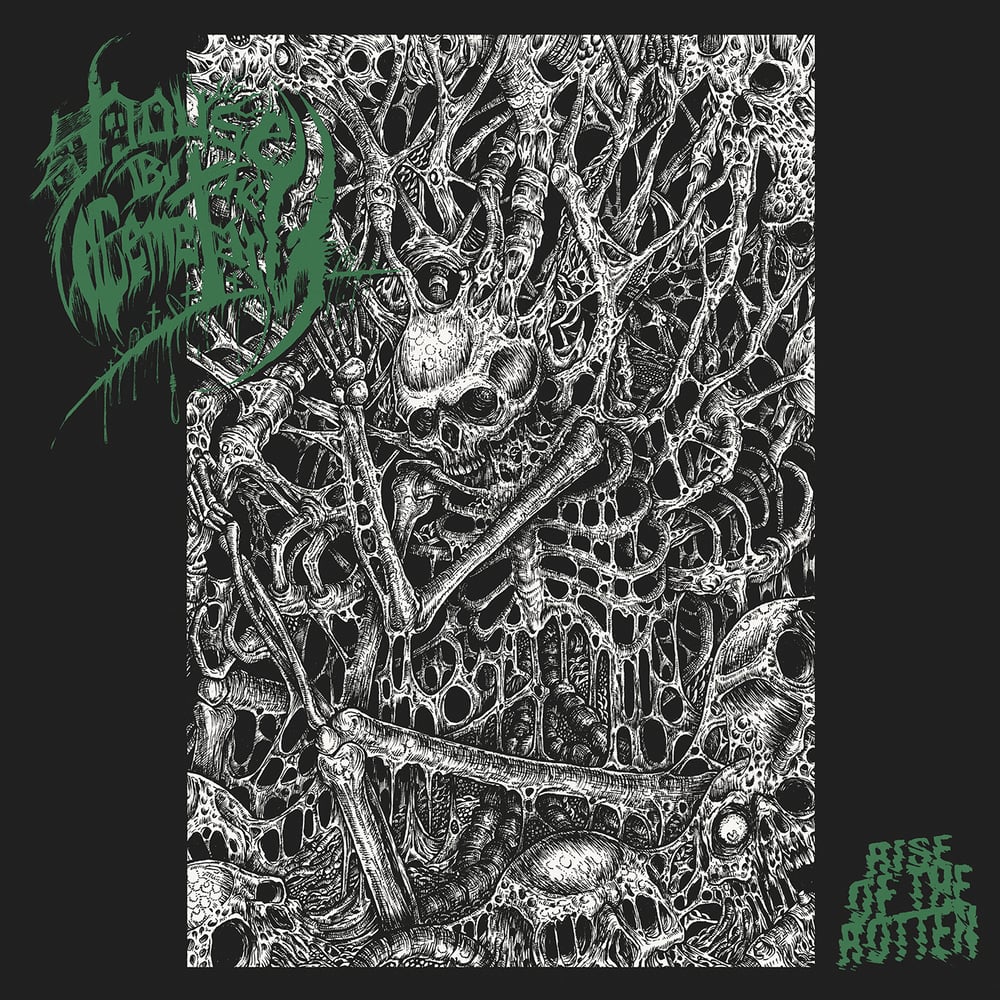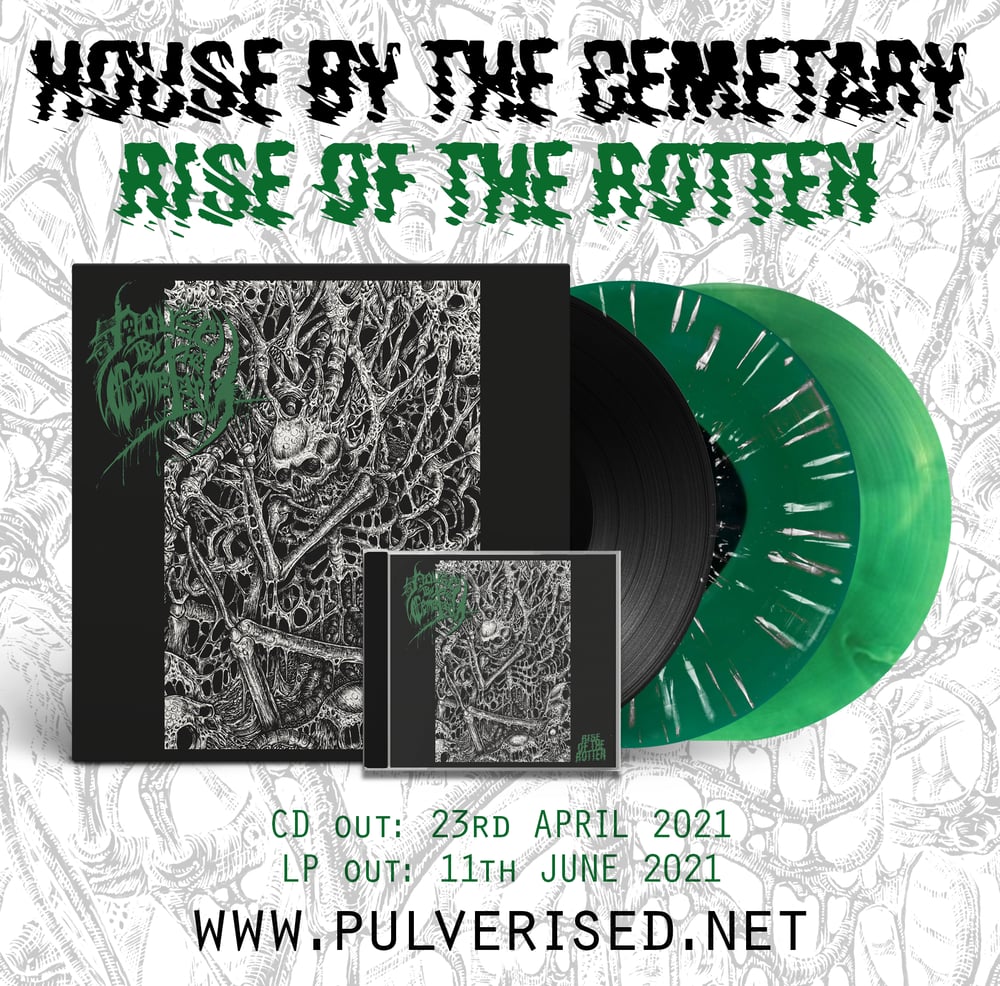 Good ol' Swedish chainsaw division HOUSE BY THE CEMETARY unleashes the supergroup's debut offering with "Rise Of The Rotten"!
Paying homage to the Fulci-directed cult horror film and comprising of Sweden's busiest Death Metal overlord Rogga Johansson (ex-Bone Gnawer, ex-Demiurg, Paganizer, etc), Monstrosity frontman Mike Hrubovcak and Paganizer drummer Matthias Fiebig, "Rise Of The Rotten" is simply no more, no less; just the perfect brew of 90's era HM-2 decapitation riffs rupturing throughout the entire album. This is bare-bones, essential Swedish Death that has proven to be timeless.
Recorded in different studio locations, mixed and mastered by Ronnie Björnström at EAP Productions (Bodyfarm, Bone Gnawer, Cut Up, etc) and morbific artwork by Malaysian illustrator Iron Gravefix (Thorns Of Hate, Abigail, Bone Gnawer, etc).
"Rise Of The Rotten" available in the following wax variants:
- 100 copies Black in Transparent Green Vinyl with White Splatter
- 100 copies Transparent Green / Ultra Clear Vinyl
- 300 copies Black Vinyl
TRACK LISTING:
1. Rise Of The Rotten
2. Contagious Madness
3. Crematory Whore
4. Defleshed By The Seasons
5. A Morbid Scent
6. Into The Murky Depths
7. Eaten By The Horrid
8. The Wretched One
9. March Of The Undead
Black Vinyl

Black in Transparent Green Vinyl with White Splatter

Sold out

Transparent Green / Ultra Clear Vinyl