IN AETERNUM "The Blasphemy Returns" Mini CD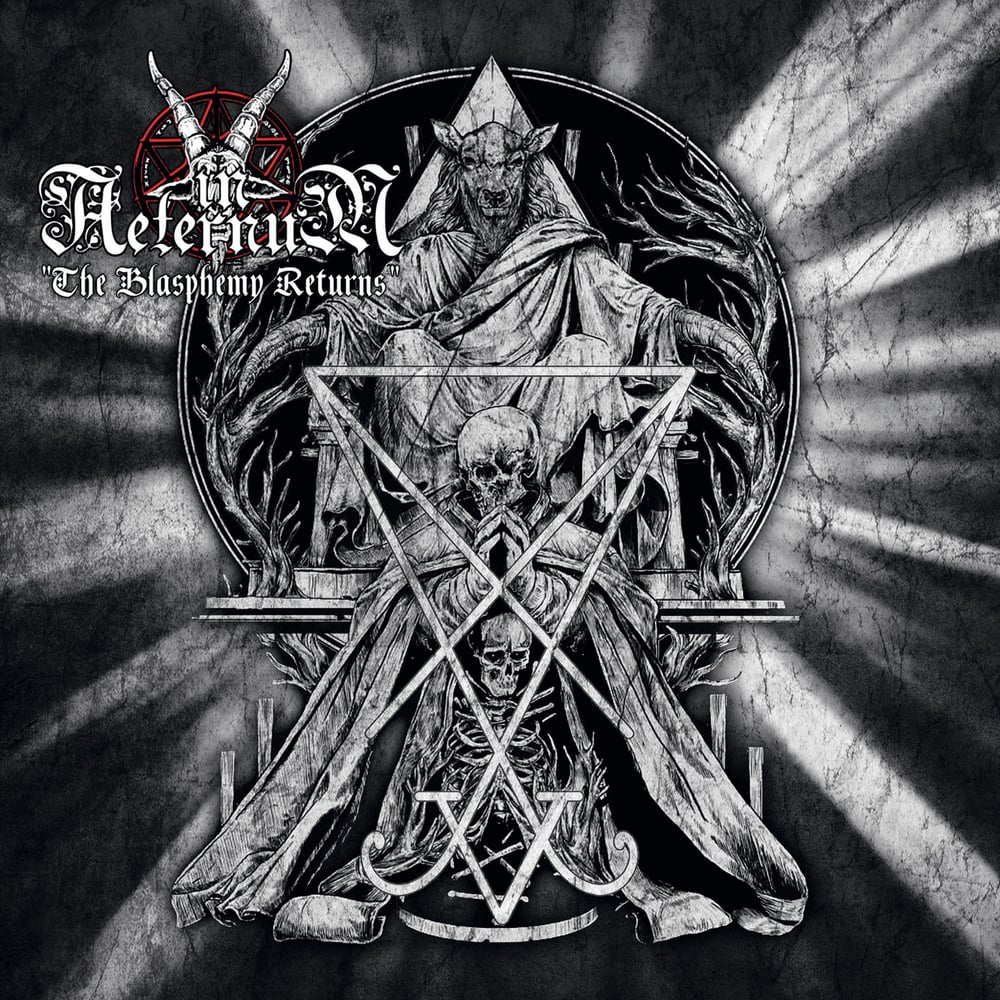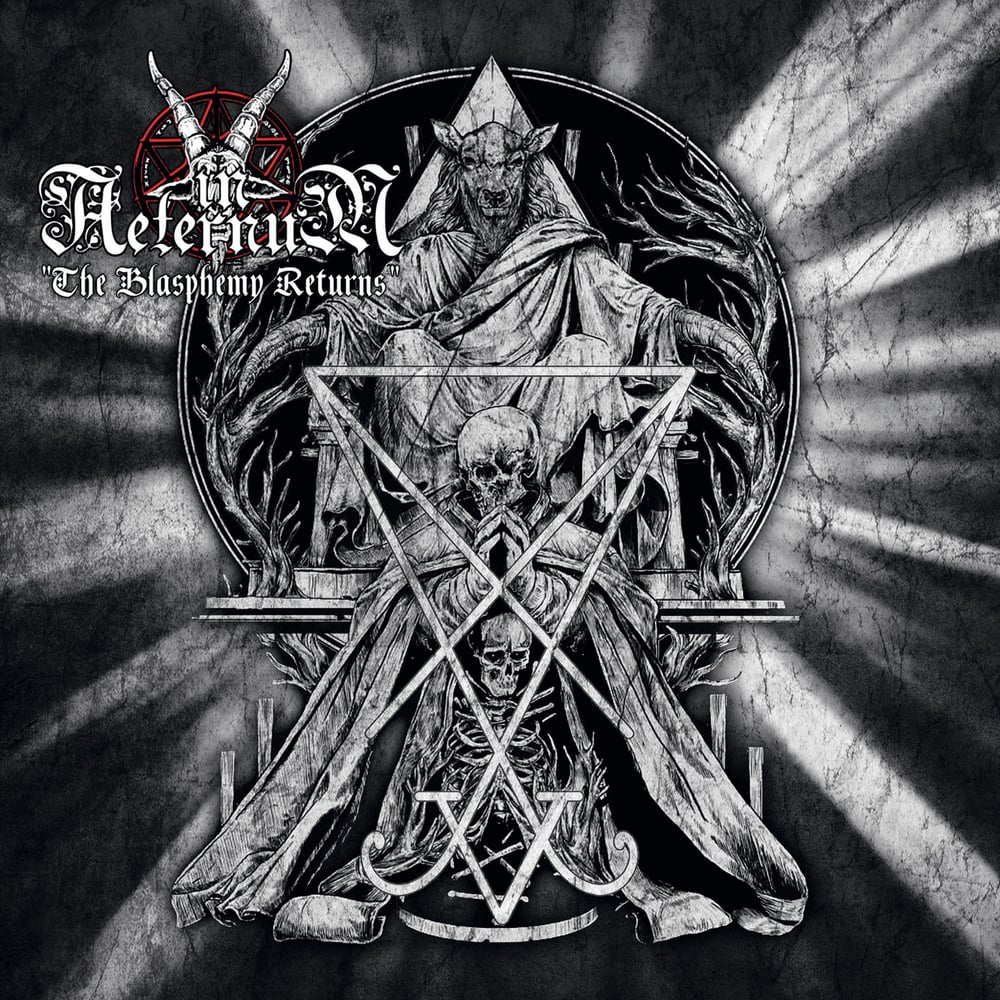 Only 100 copies comes with 12cm wide woven patch. 50 available from Pulverised Records, 50 available from IN AETERNUM.
Swedish inexorable satanic deathmachine IN AETERNUM conjures a new blood-drenching EP entitled "The Blasphemy Returns"!
With their scorching deadly riffs soaked in highest regard for the horned one, "The Blasphemy Returns" is a ruthless audio debauchery of Blackened Death Metal infamy - wimpy posers stay away!
Featuring a revamped version of the band's 1999 debut album "Forever Blasphemy" track opener 'Majesty Of Fire' with 2 brand new tracks and plus an exclusive War cover song 'I Am Elite', "The Blasphemy Returns" will be available in both CD and 10" vinyl version with denomination of 205 Black vinyl and 95 White vinyl with black splatter.
TRACK LISTING:
1. Wolfpack
2. Stench Of Victory
3. Majesty Of Fire
4. I Am Elite