OPPOSITION PARTY "Tales To Horrify" Gatefold 7" EP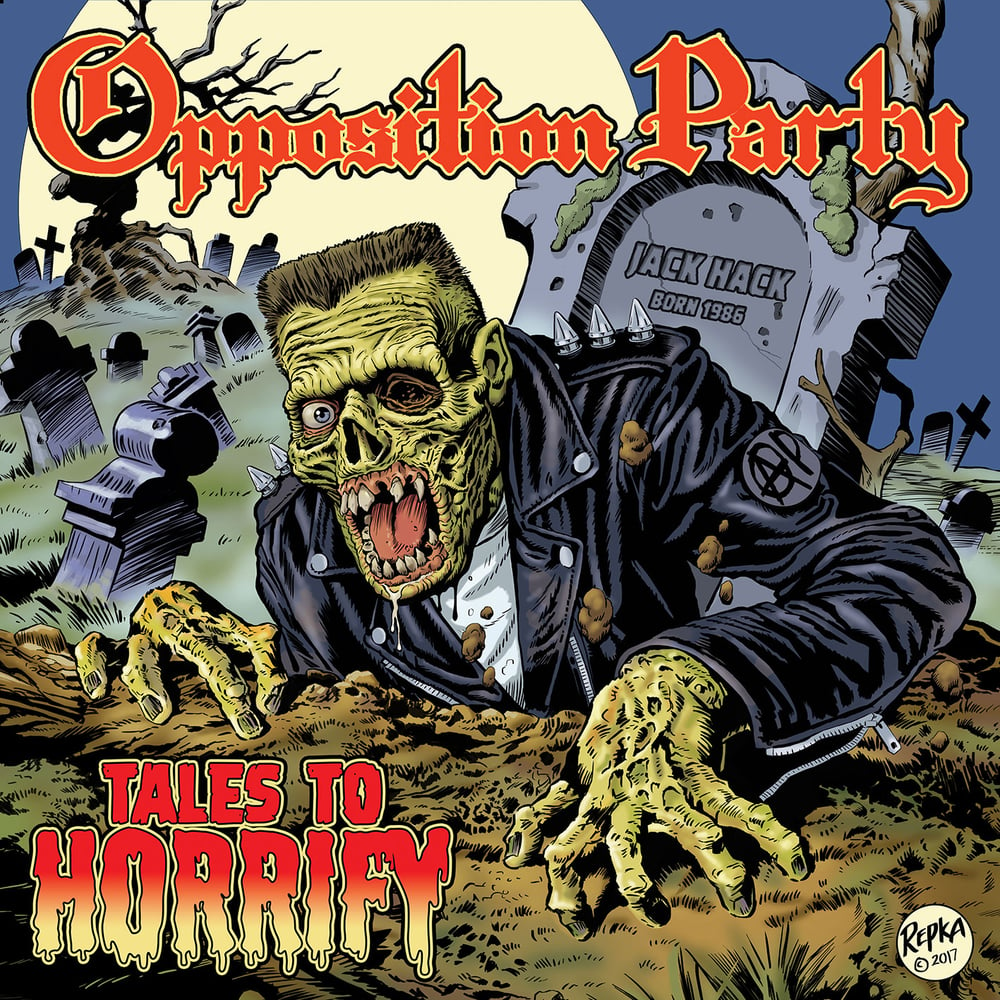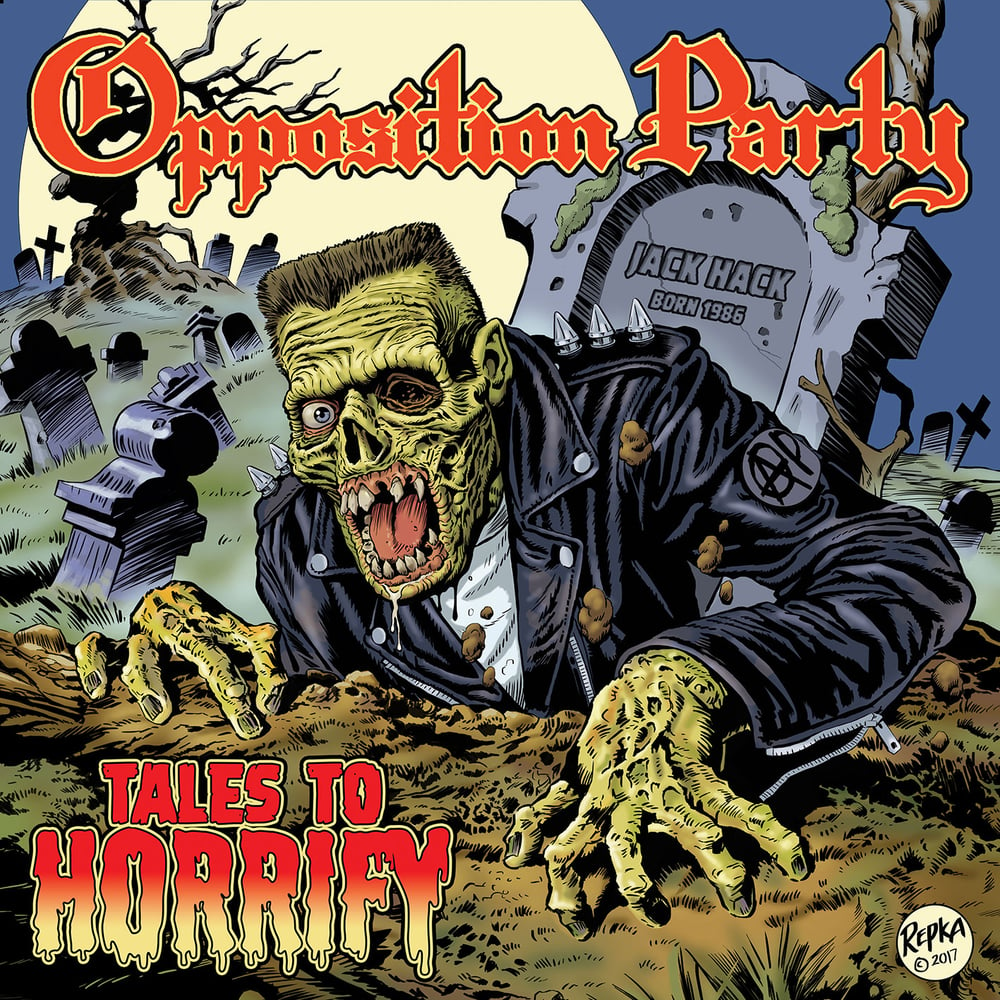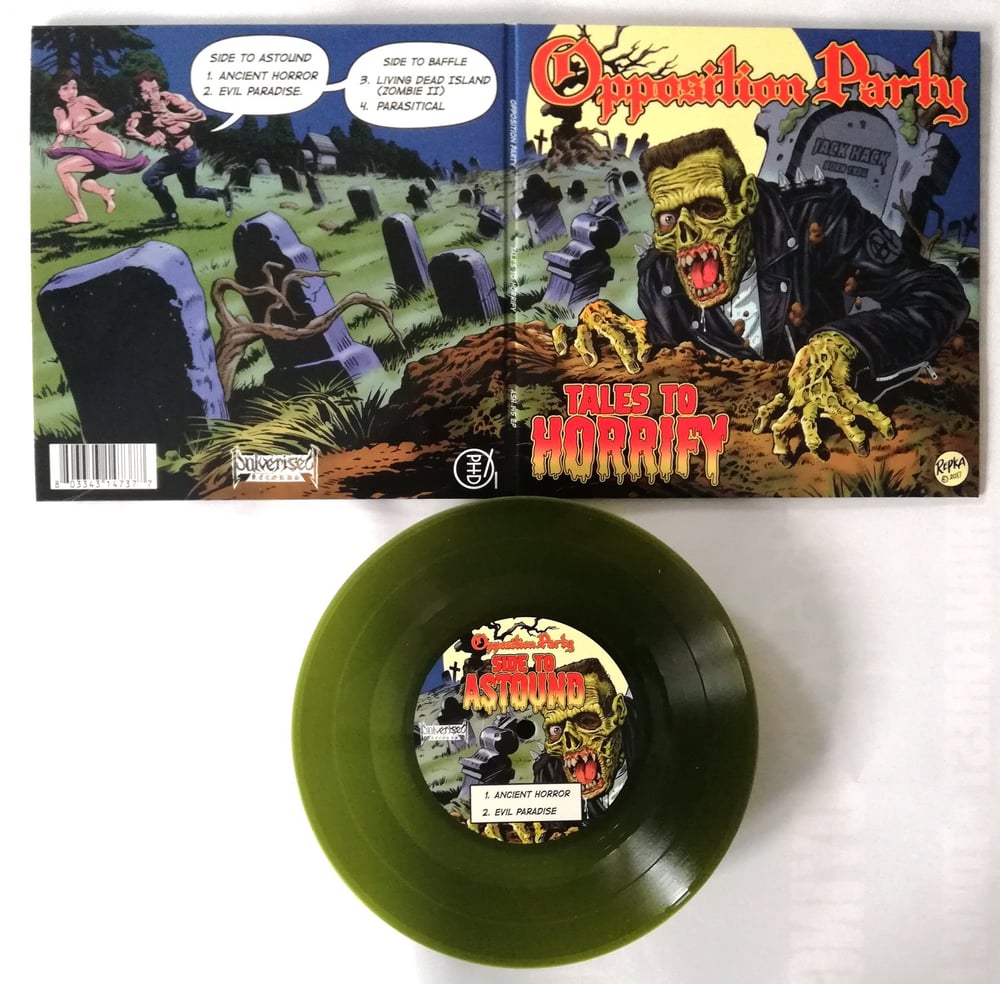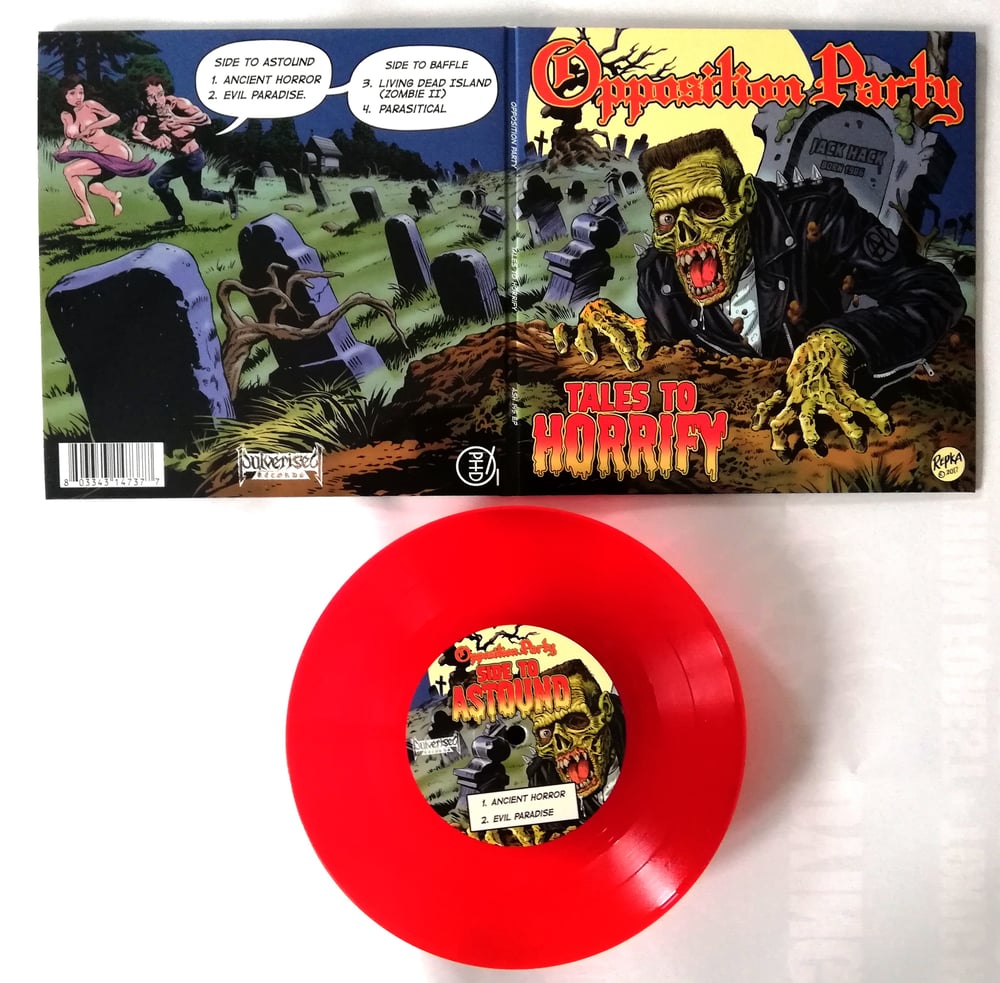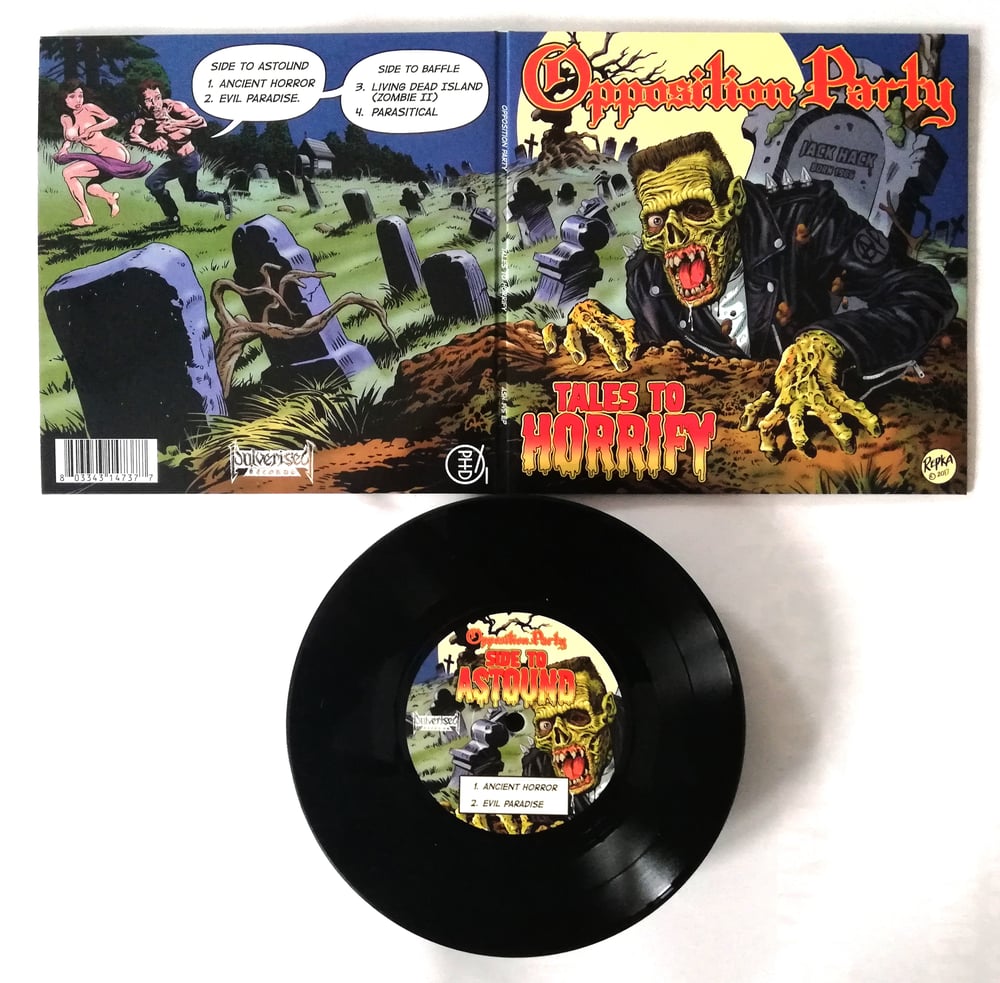 Singapore's longest living Thrashpunkers OPPOSITION PARTY returns with a four-track EP "Tales To Horrify", an attest to the unstoppable force they have notoriously been known for.
Abrasive like dragging concrete across the floor, "Tales To Horrify" annihilate through like a wild flamethrower with Francis Frightful's unmistakable throaty barks; OPPOSITION PARTY are still without doubt the absolute kings of raw, unadulterated Punk/Thrash. Featuring Simon Wizen of Swedish Black Metallers Valkyrja on guest guitar solo on 'Living Dead Island'.
A limitation of 300 copies will be available for the "Tales To Horrify" 7" EP with the following denominations:
100 copies on Swamp Green Vinyl (Pulverised exclusive)
100 copies on Transparent Red Vinyl (Cudgel exclusive)
100 copies on Black Vinyl
TRACK LISTING:
SIDE A:
1. Ancient Horror
2. Evil Paradise
SIDE B:
1. Living Dead Island (Zombie II)
2. Parasitical
Black Vinyl

Sold out

Swamp Green Vinyl

Transparent Red Vinyl