QUEST OF AIDANCE "Dark Are The Skies At Hand" 10" Vinyl Gatefold EP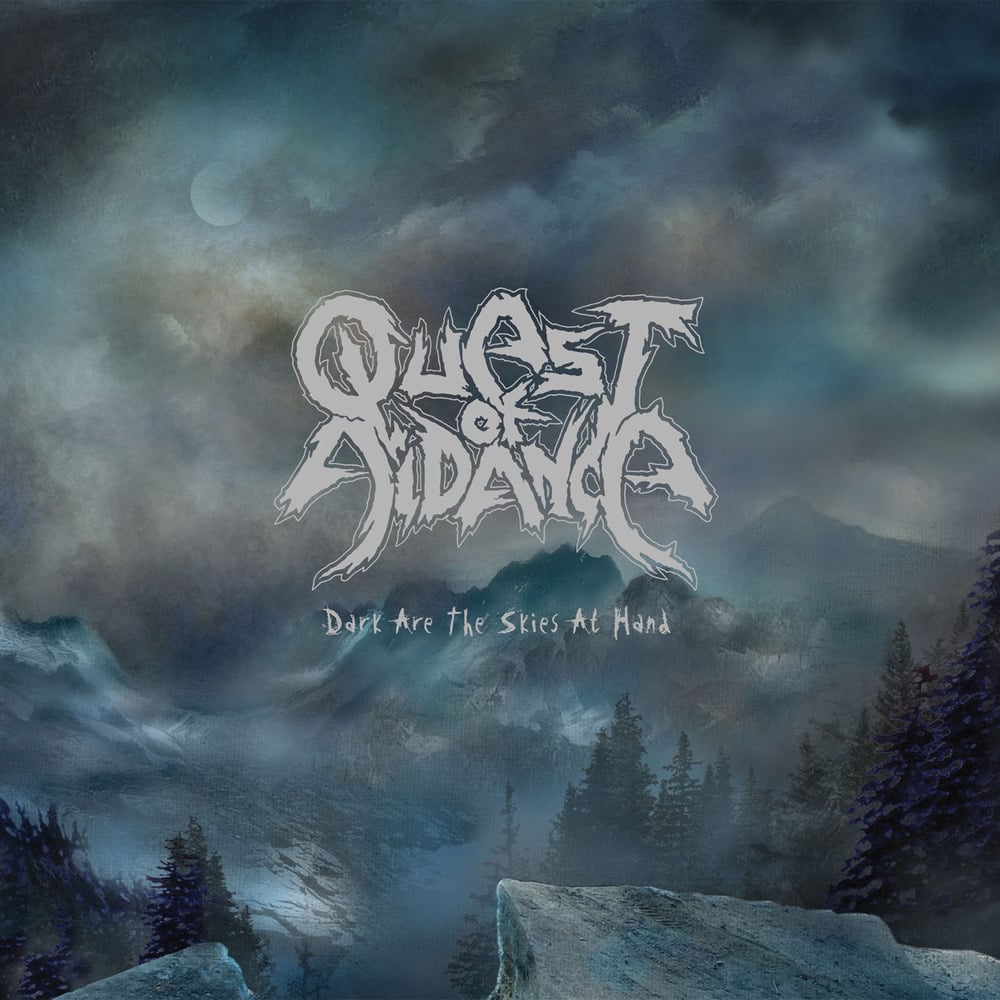 Swedish's sick Deathgrinders QUEST OF AIDANCE returns with 4 tracks of never-before-released hidden gems that are now revived into a 10" vinyl collector's item. Sticking to the healthy diet of monstrous catchy grooves yet cleverly arranged insanity; this is obviously a band that emits pure Deathgrind class. This exclusive 10" release features 2 instrumental tracks that are sure to catch the listener by surprise that will indeed create a perfect balance of Deathgrind at its finest and Symphonic atmosphere at its bleakest!
Strictly limited to 500 hand-numbered copies and exclusively released by Pulverised Records. Featuring artwork and layout by Par Johansson from PJ Illustrations and Satariel fame.
Recorded at Flatpig Studios (Incapacity, Spawn Of Possession, etc) and mastered by Plec at Panic Room Mastering (Torchbearer, Ghamorean, etc).
TRACK LISTING:
Side A:
1. Distant World Arrival
2. Sirian Breed
3. Yautjan Overture (Instrumental)
Side B:
1. Yield
2. Red Dust
3. Soundtrack To Hish (Instrumental)