REAVER "Butchery From Beyond!" 7" EP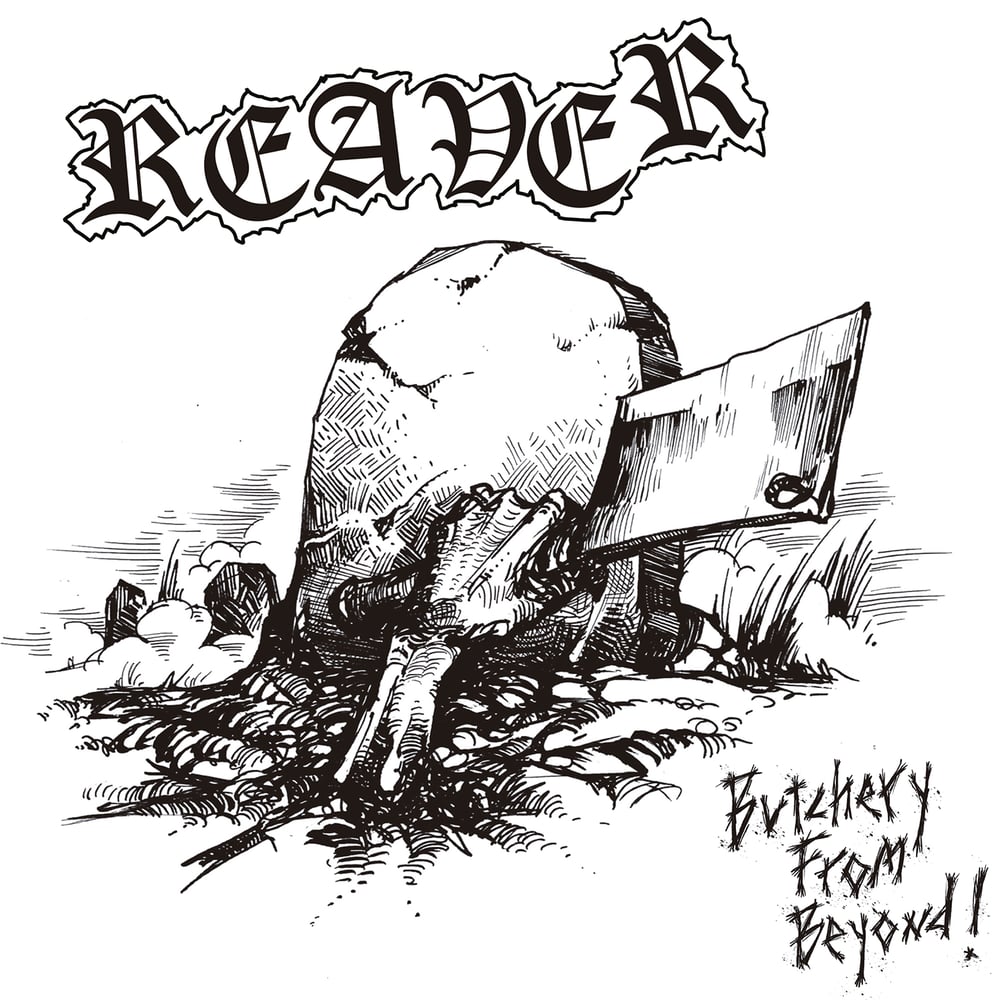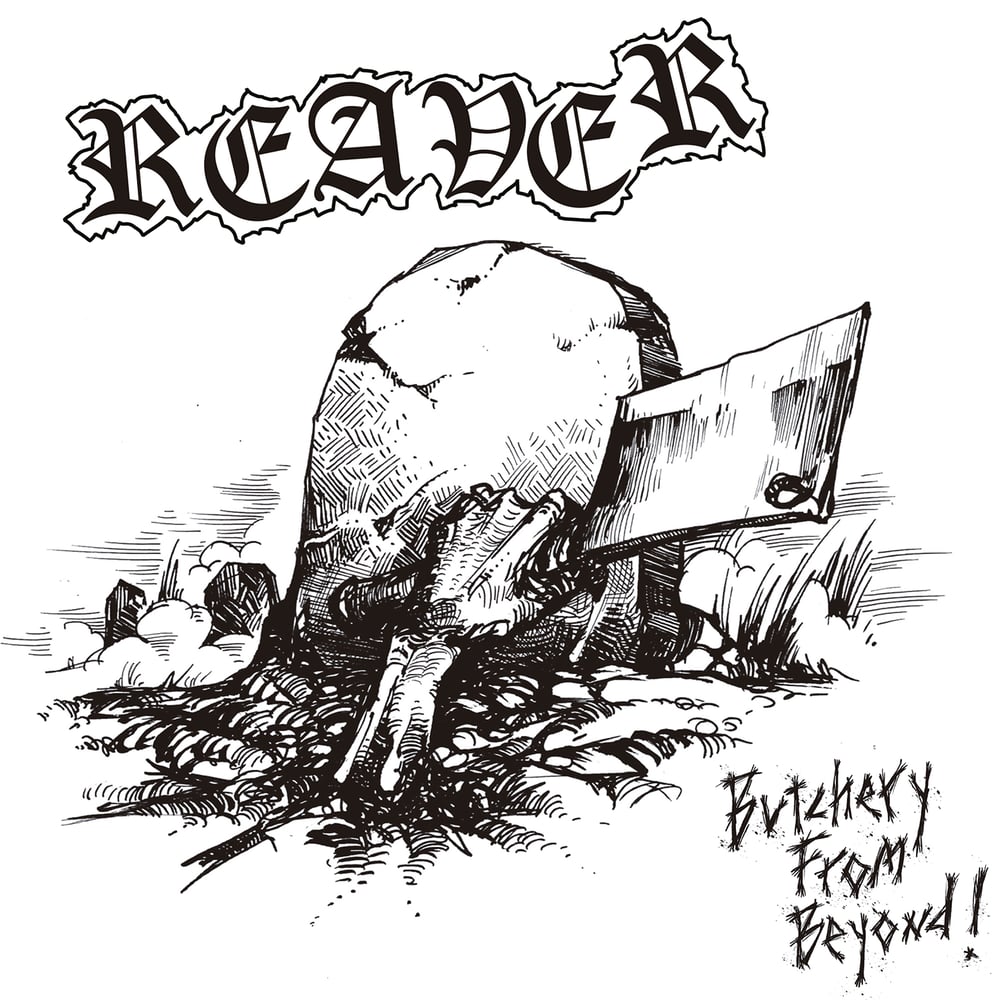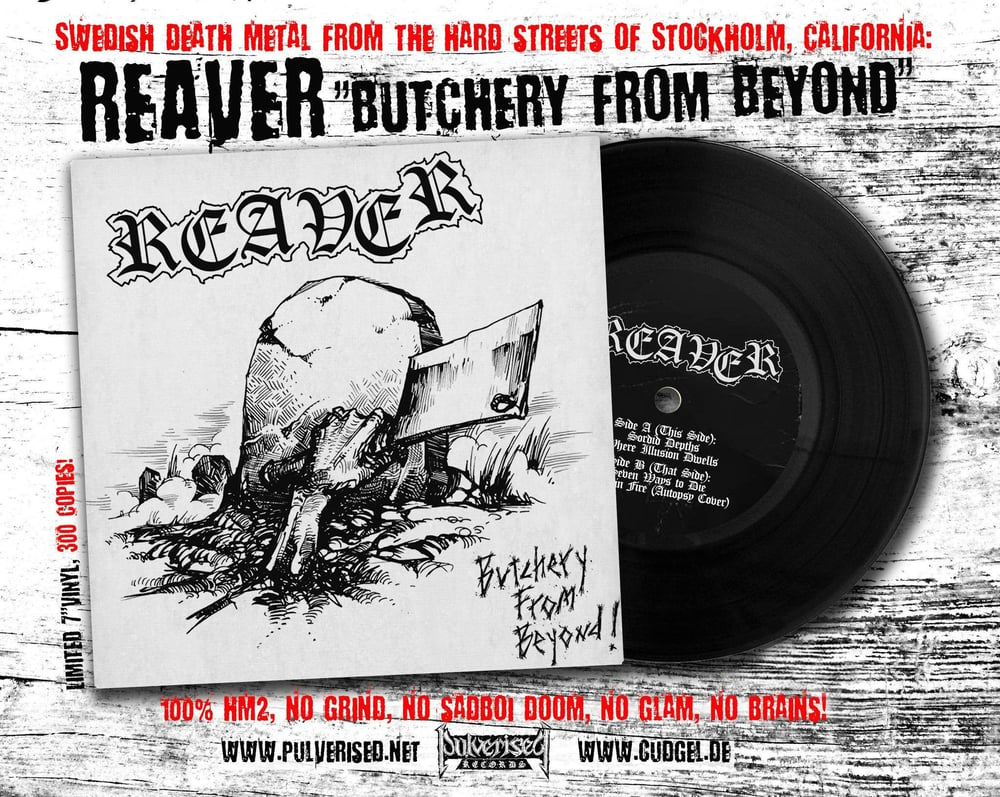 Comprising of members from Ripped To Shreds and Draghkar, the two-piece Californian slaughterhouse REAVER grazed up this four-track EP of straight-up festering slime HM-2 tone that is true to the disgusting early 90's Peavey buzzsaw ear-rape! Includes an Autopsy cover 'Bathe In Fire'.
In cooperation with Nameless Grave Records, "Butchery From Beyond!" will be strictly limited to 300 copies in luscious Black vinyl on 7" format.
TRACK LISTING:
SIDE A:
Sordid Depths
Where Illusion Dwells
SIDE B:
Seven Ways To Die
Bathe In Fire (Autopsy cover)