THE FEW AGAINST MANY "Sot" Picture Disc LP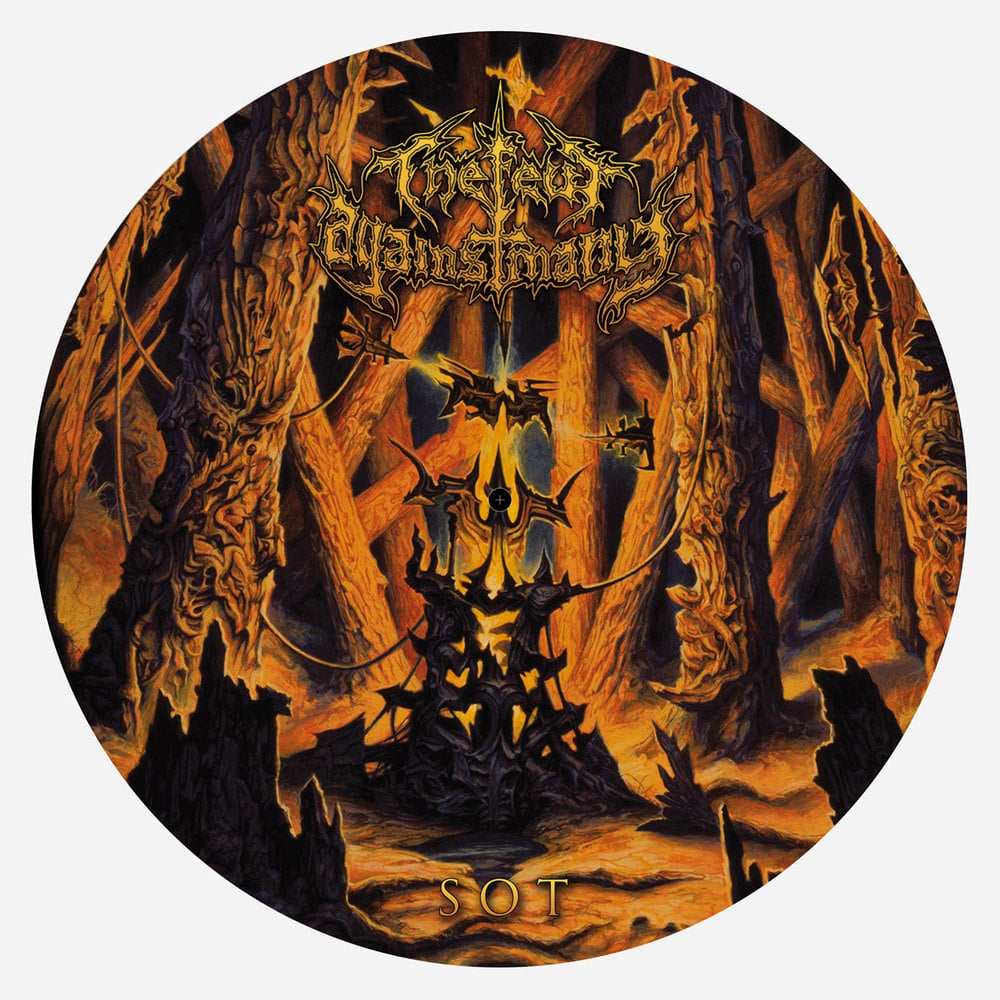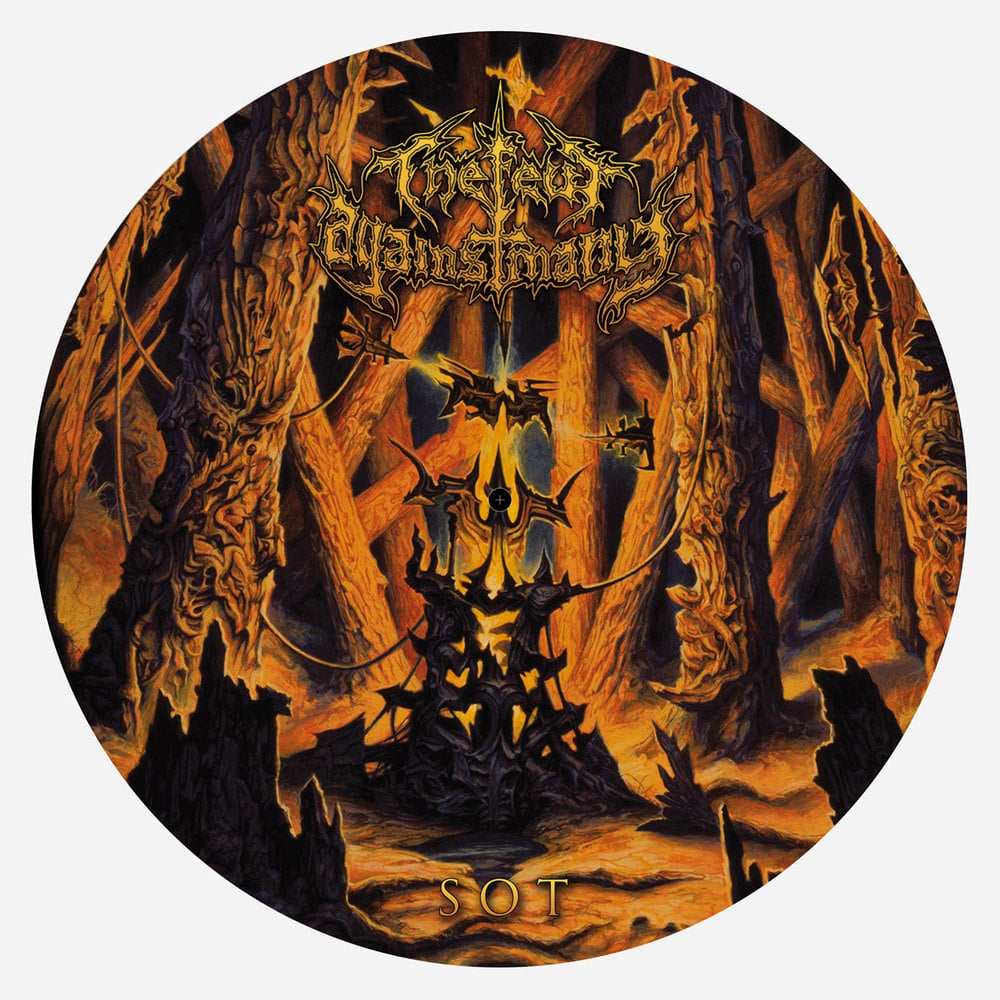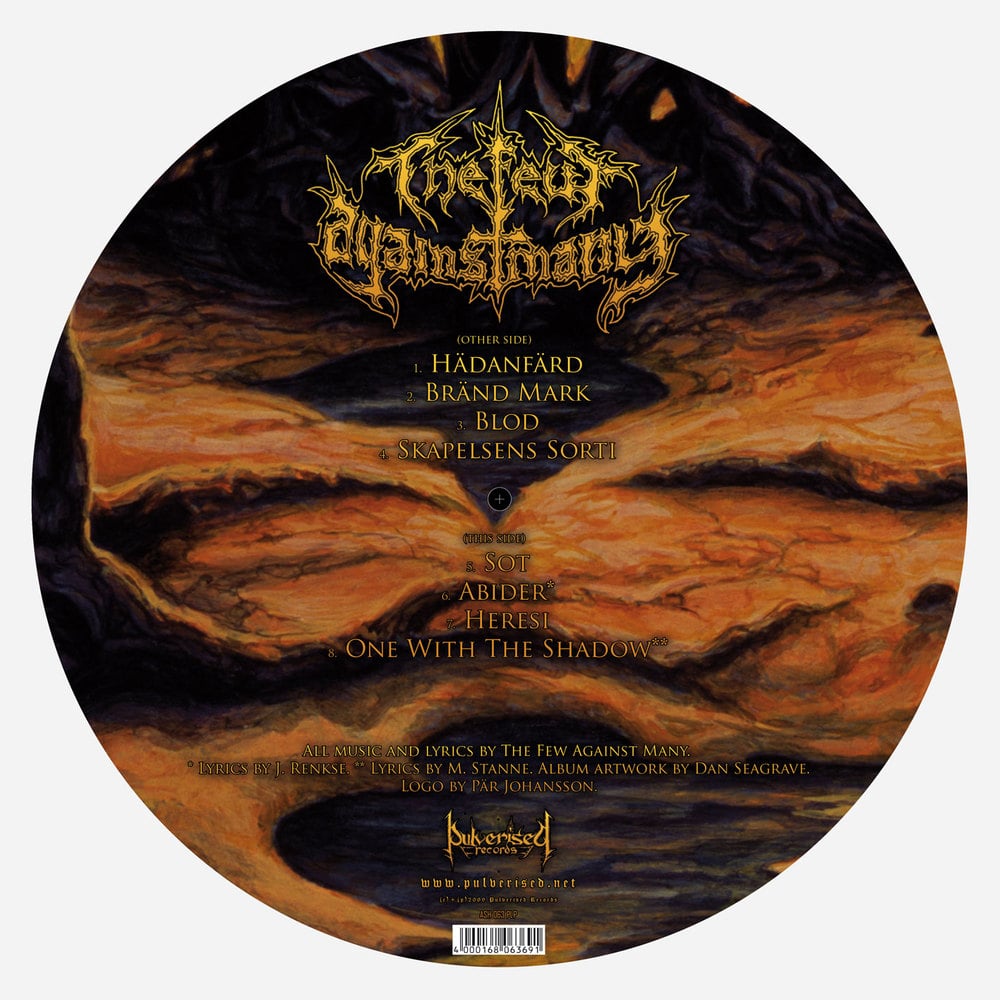 Sweden's very own Extreme Metal bad-boy and ex-Scar Symmetry throat-torturer Christian Älvestam returns once again to claim the throne of pure musical genius at best!
With a solid unit of stellar and renowned names in THE FEW AGAINST MANY, featuring Pär Johansson (Satariel), Patrik Gardberg (Torchbearer), Jani Stefanovic (Miseration, Solution .45, etc) and Anders Edlund (Incapacity, Angel Blake, etc), "Sot" is a debut album that no fan of precision-structured and immaculately arranged songs would want to miss; Prog / Tech-heads will rejoice by musicianship of such caliber. The catchiness factor here is simply unbelievable on this 8-song full-length release!
Participating in the lyrical writing process, enter heavyweights Mikael Stanne of Dark Tranquillity and Jonas Renkse of Katatonia / Bloodbath; "Sot" is a documentation of how an album sung almost entirely in their own native language could fuse so much emotion and conviction.
One of the highlights on this spectacular debut features the God Of Death Metal illustrator Dan Seagrave, whose name needs no further introduction! Recorded, mixed and mastered by Tomas "Plec" Johansson at Panic-Room Studios (Sweden).
Limited to 250 copies!
TRACK LISTING
1. Hädanfärd
2. Bränd Mark
3. Blod
4. Skapelsens Sorti
5. Sot
6. Abider
7. Heresi
8. One With The Shadow