UNDER THE CHURCH "Rabid Armageddon" CD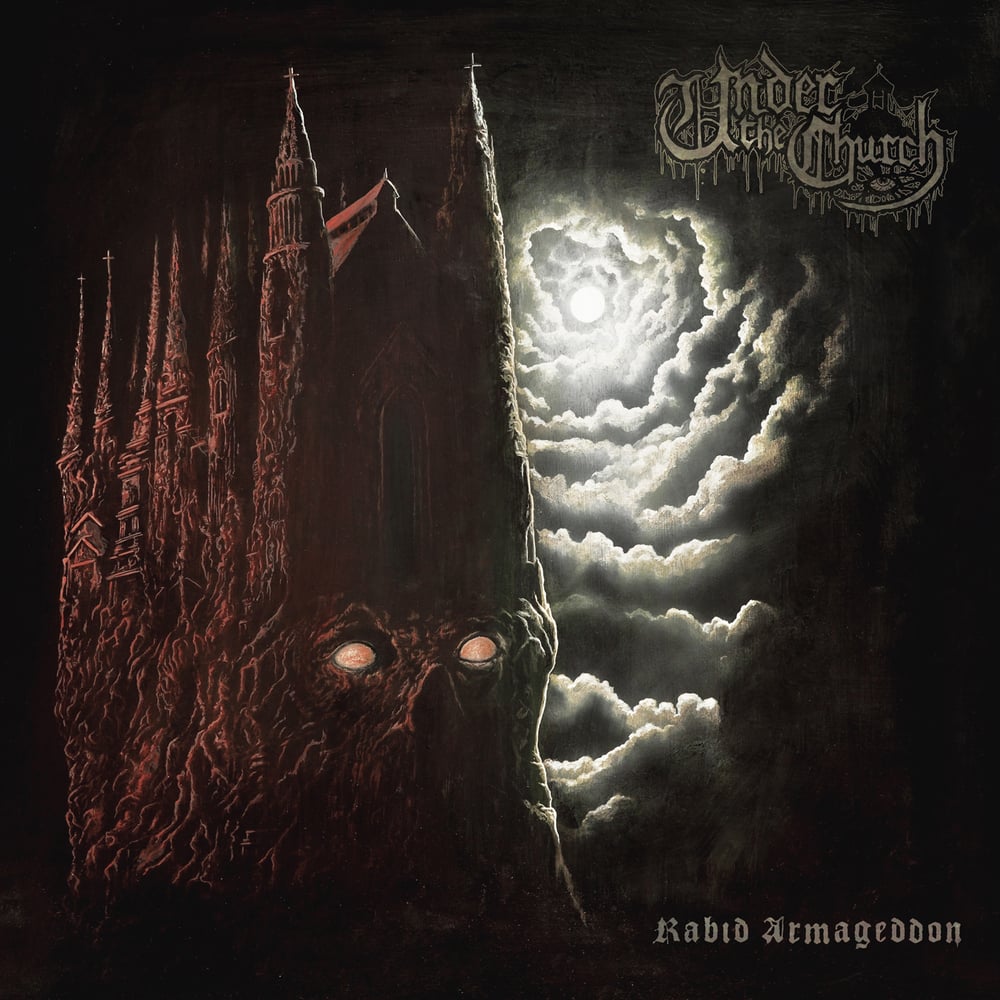 Be forewarned, the vultures are circling around this grim chapel - the Swedish old guard UNDER THE CHURCH, comprising of members from the iconic Nirvana 2002, have unearthed the latest sepulture "Rabid Armageddon".
With nine tracks of fecal morbid abrasion, UNDER THE CHURCH have truly stepped it up a notch with remarkably catchy hooks and their already recognizable corpse-decaying Death Metal stench soaked throughout the entire album! "Rabid Armageddon" is proof once again that crass-ridden and obscene Swedish Death Metal still is a winning formula and shall eternally reign supreme. Artwork and layout by Mattias Frisk (Ghost, Vanhelgd, Entrapment, Vampire, etc).
TRACK LISTING:
1. Sodomy And Blasphemy
2. Rabid Armageddon
3. Triad Ov Inquisitors
4. Magus
5. Suspended In Gore
6. Walpurgis Night
7. Mangled To A Bloody Mess
8. Penance
9. The Trail Of Cthulu