UNDER THE CHURCH / REVEL IN FLESH "Beyond The Gates… Death Awaits" 7" EP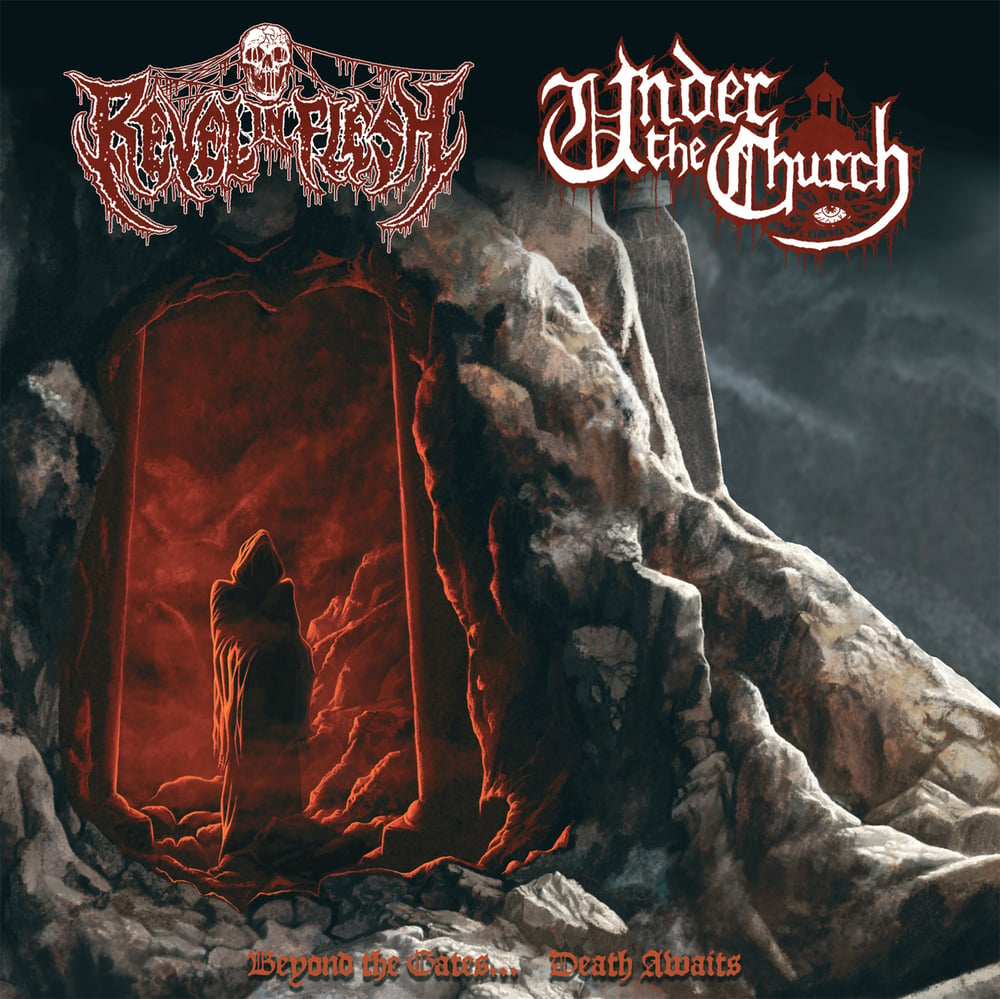 Two of underground's most desecrating Death Metal bands join forces in this very exceptional split 7-inch EP entitled "Beyond The Gates... Death Awaits"; with each band covering their personal classic favorites of the early years. Swedish filthmakers UNDER THE CHURCH takes on Canadian cult Thrashers Razor with their own spectral rendition of the 1985 'Evil Invaders' while German cryptmongers REVEL IN FLESH steps up the game with their crushing version of Brazilian Death Metal veterans Headhunter D.C.'s 'Deny The Light'.
With the adverse artwork by the infamous illustrator Mattias Frisk (Ghost, Vanhelgd, Trap Them, etc), "Beyond The Gates... Death Awaits" will come in a number of color variants; 100 copies on Grey Vinyl (exclusive to both bands only), 100 copies on Red Vinyl (exclusive for Party.San Festival only), 100 copies on Bronze Vinyl and 200 copies on Black Vinyl.
TRACK LISTING:
Side A:
UNDER THE CHURCH - Evil Invaders
Side B:
REVEL IN FLESH - Deny The Light