UNDER THE CHURCH "Supernatural Punishment" LP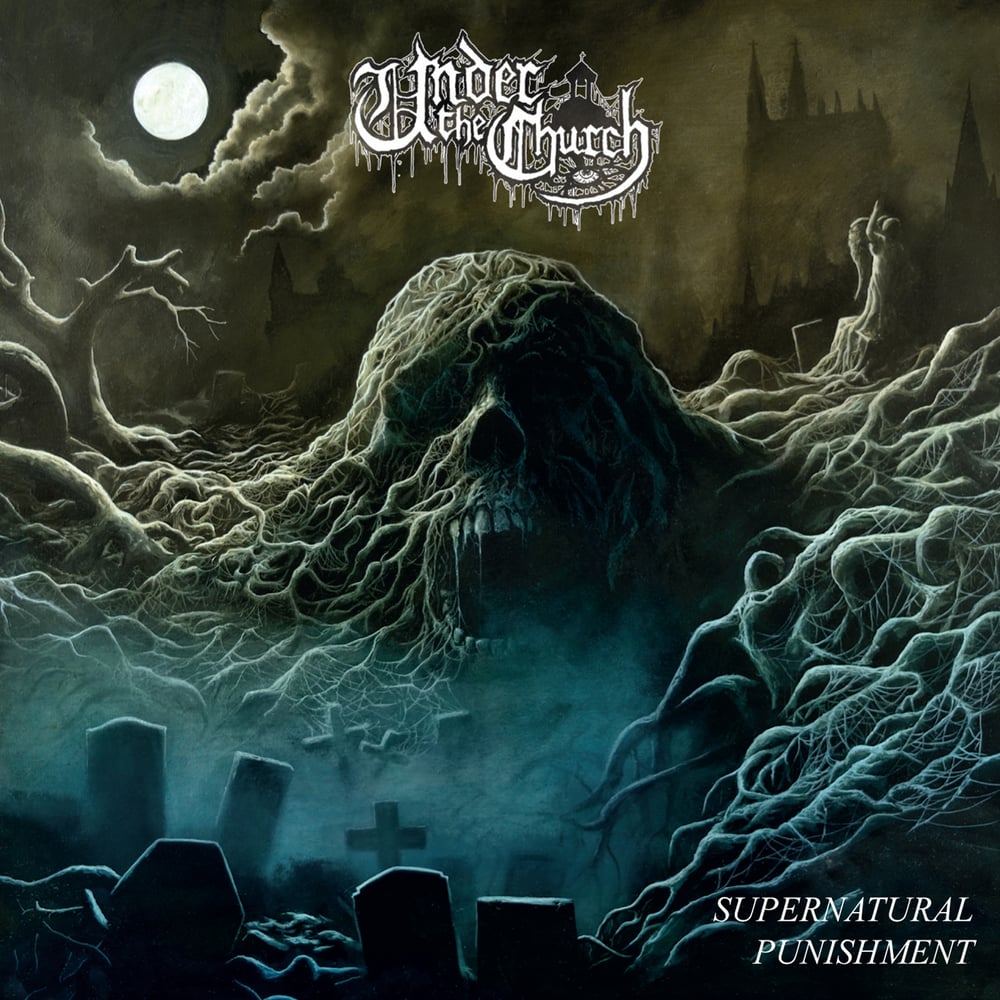 There is a slight dent on one of the corner of the sleeve. Feel free to ask for photos of the dent on the sleeve.
"Supernaturnal Punishment" will come in a number of color variants; 100 copies on Swamp Green Vinyl (exclusive for Cudgel only), 100 copies on Electric Blue Vinyl and 300 copies on Black Vinyl, both of which will be available from Pulverised Records and Cudgel.
For cheaper shipping within Europe, do buy from www.cudgel.de, they will put up the LP for sale once they have the LP in stock.
Swedish defilers UNDER THE CHURCH unearths more deathly-freshness of underworldly graves with the sophomore album "Supernatural Punishment"!
With a revamped line-up consisting of members Erik Wahlin from the recently resurrected Merciless, former Morbid axeman Marcus Klack and also featuring the voice of Erik Sahlström (General Surgery, Crucifyre, etc), this has inevitably strengthened the force of UNDER THE CHURCH being a more cohesive unit as well as with their relentless live performances. "Supernatural Punishment" is undoubtedly the most diverse UNDER THE CHURCH record to date but still keeping that razor-sharp Swedish Death Metal attack done the right way.
"Supernatural Punishment" was recorded, mixed and mastered in different studio locations between Studio Paradis, Studio Qlaque and Studio Strömsaahl, with cover artwork and layout done by the ever-prolific Swedish illustrator Mattias Frisk (Ghost, Vanhelgd, Trap Them, Night, etc).
TRACK LISTING:
1. The Stygian Horror
2. Supernatural Punishment
3. Ancient Ritual
4. Staircase To Hell
5. Vitalizing Funeral
6. The Death Of Innocence
7. Crypt Of Pelvises
8. Wretched Disfigurement
9. Silence Of The Shadows