UNDER THE CHURCH "Total Burial" 12" Mini LP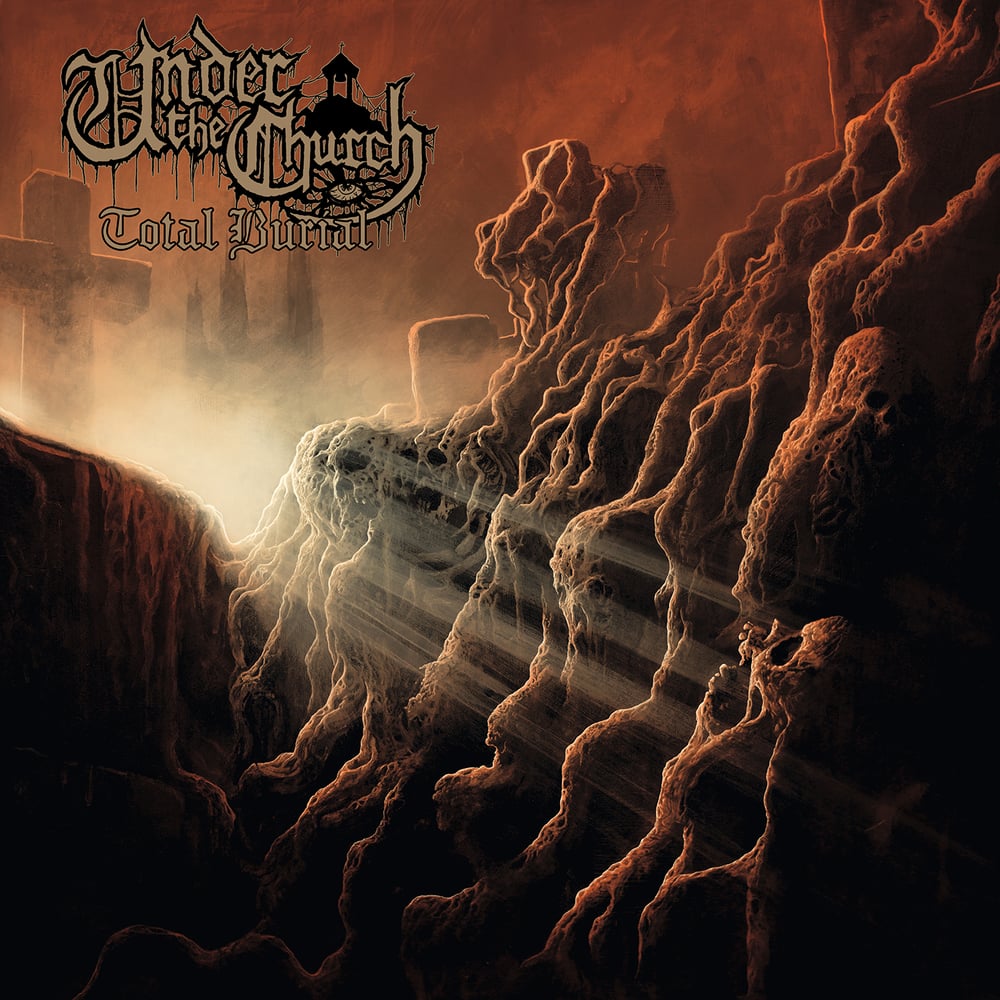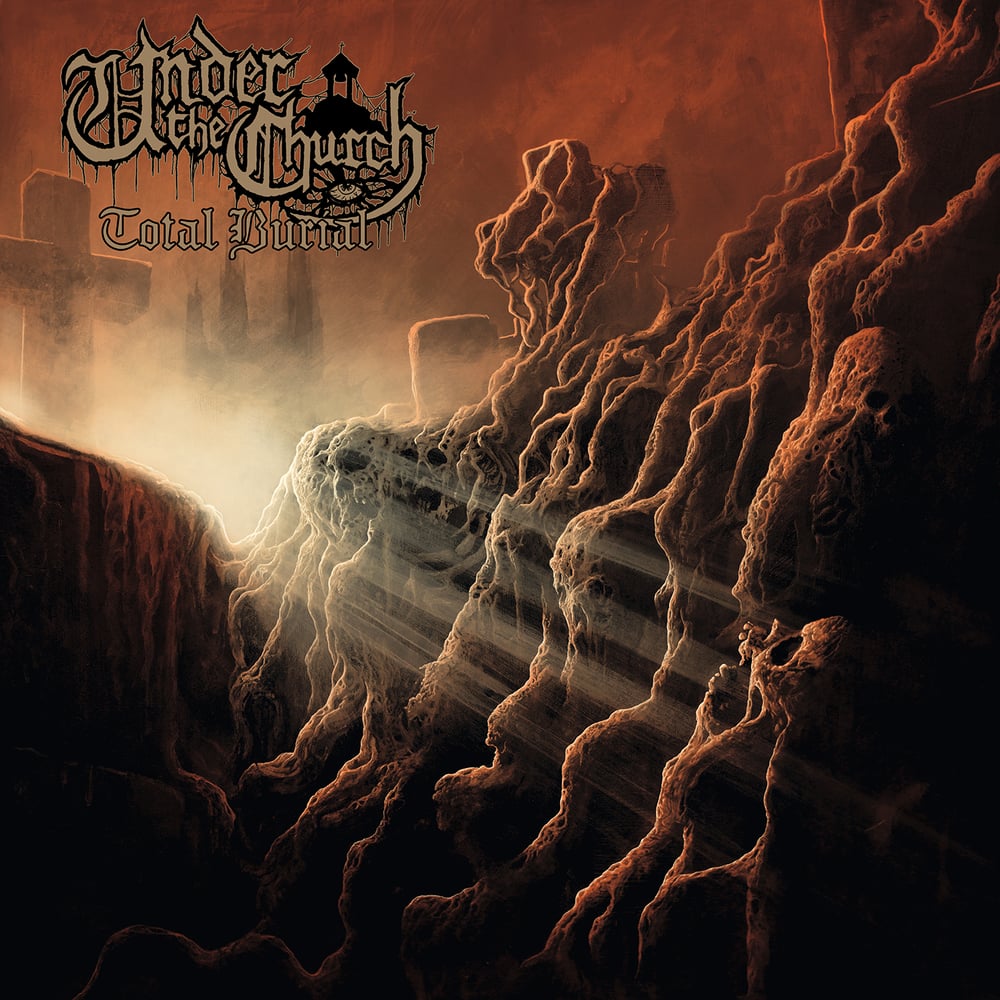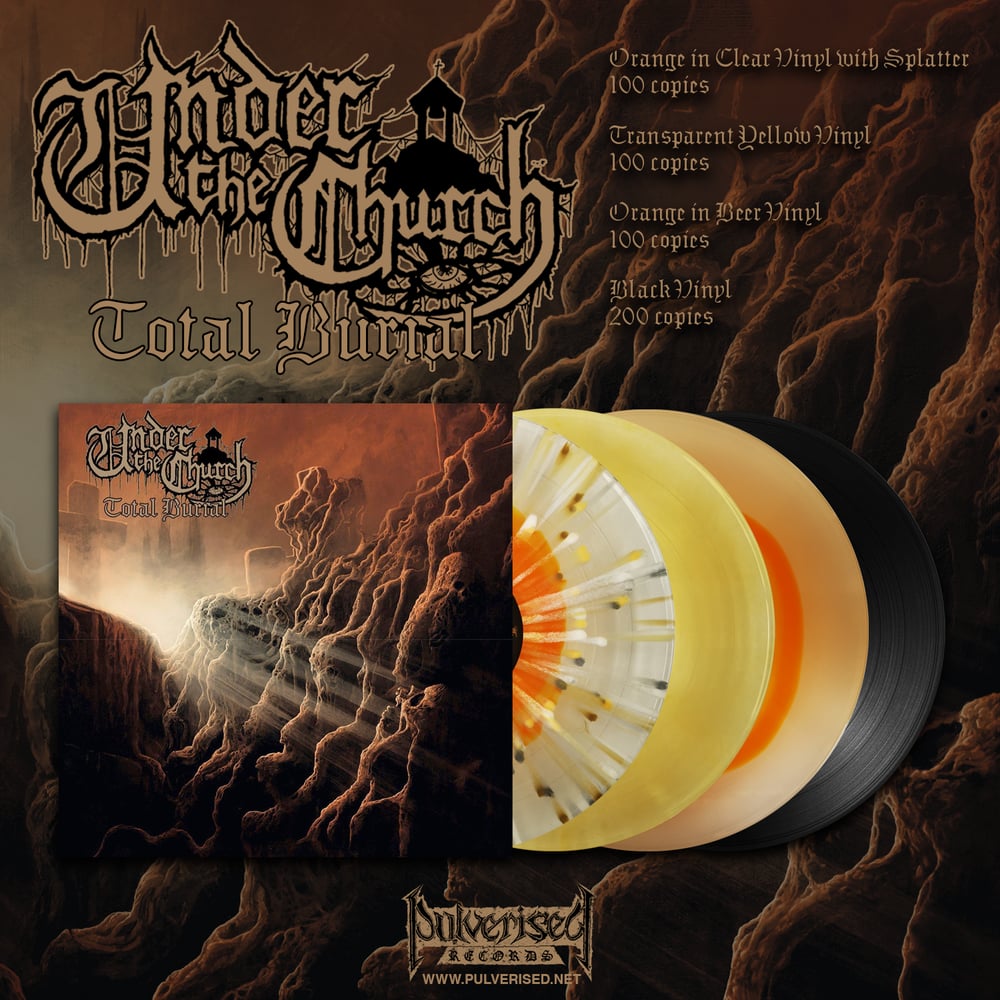 Sweden's chainsaw-fury UNDER THE CHURCH returns once again with an unflinchingly powerful EP titled "Total Burial", featuring five tracks of furious and unprocessed HM-2 greatness; a faceripper clocking just under 15 minutes!
"Total Burial" strikes with perfect execution and sounding more vicious than ever, these old-guards have kept the OSSDM flag up high and never compromising on how Death Metal should be.
Recorded at different studio locations between Studio Paradis, Studio Qlaque and Studio Strömsaahl, the mixing and mastering was handled by Robert Pehrsson at Studio Humbucker (Robert Pehrsson's Humbucker, Dead Lord, Cobra Cult, etc). Cover artwork by Swedish illustrator Mattias Frisk (Ghost, Vanhelgd, Trap Them, Night, etc).
"Total Burial" MLP comes in the following variants:
Transparent Yellow Vinyl - 100 copies
Orange in Beer Vinyl - 100 copies
Orange in Clear Vinyl with Splatter - 100 copies
Black Vinyl - 200 copies
Transparent Yellow Vinyl

Orange in Beer Vinyl

Orange in Clear Vinyl with Splatter

Black Vinyl