UNDER THE CHURCH "Under The Church" 10" EP (Red Vinyl)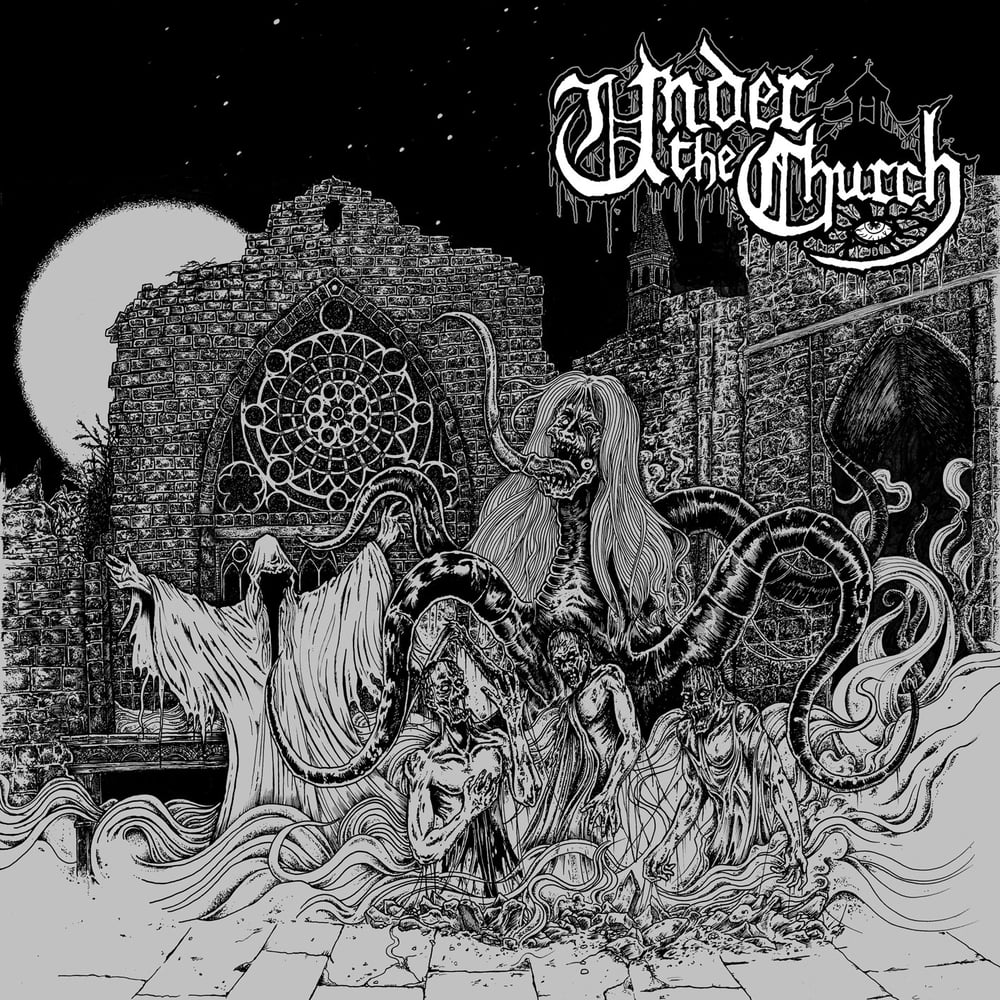 The much-anticipated UNDER THE CHURCH self-titled EP is finally now stamped and desecrated on wax! Causing an underground stir in 2014 courtesy of the group's past Nirvana 2002 resume, UNDER THE CHURCH is through and through an authentic cyclopean Swedish Death Metal machine!
Second pressing in Red vinyl. Limitation 300 copies; Only Death, the Swedish way is real!