UTTERTOMB "Necrocentrism: The Necrocentrist" Mini CD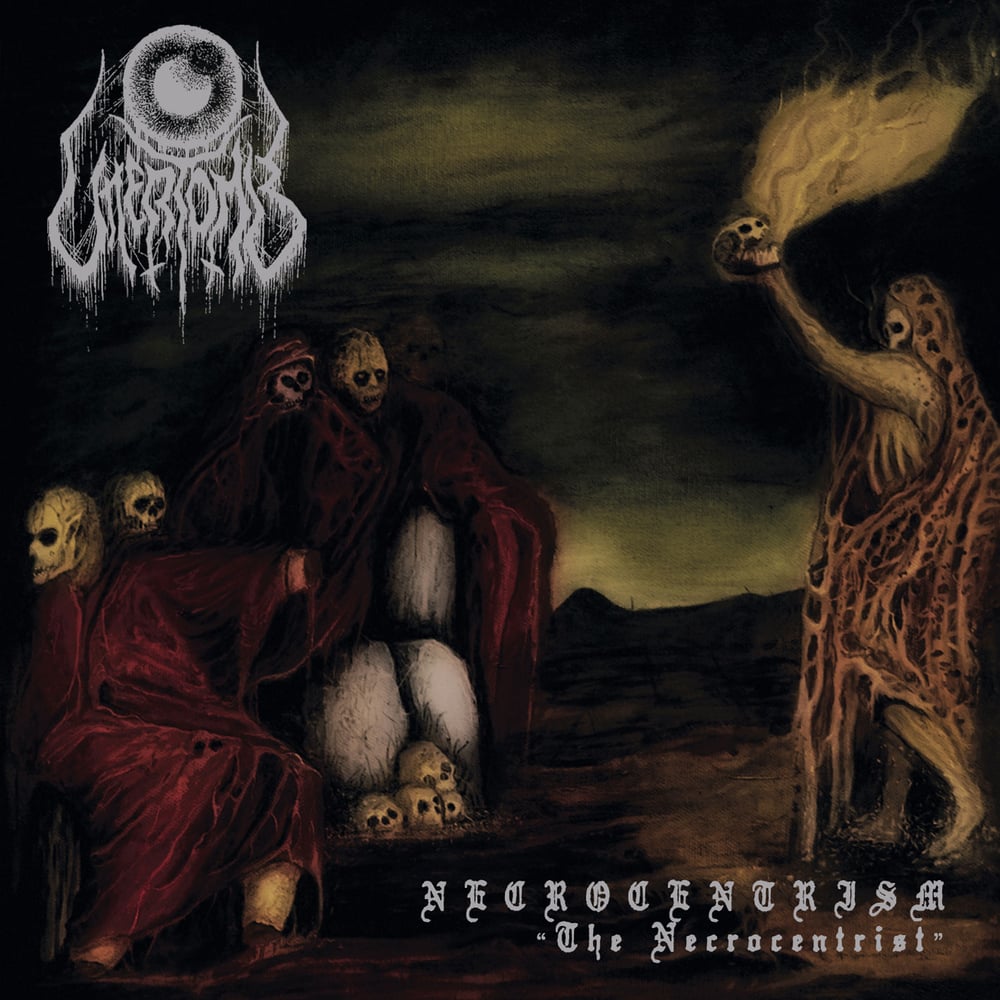 One of Chile's most rotten and disgusting savagers UTTERTOMB regurgitate an old EP with a morbidly fresh sound, giving the old tracks the Doom Death vigor it deserves!
Featuring the same five tracks off the original EP and as a bonus, UTTERTOMB have recorded a festering new track "The Necrocentrist"; that braces an equally rancid taste, if not more loathsome than ever. This is truly some of the most malignant Death Metal from the vicious lands of South America.
Recorded, mixed and mastered by Pablo Clares at DM6 Studios (Procession, Abrekadaver, Slaughtbbath, etc) and showcasing the bizarre yet entrancing artwork of Alonso Wiltschek (Violent Scum, Slaughtbbath, etc).
TRACK LISTING:
1. Venomous Flesh Rain
2. Ascension Ritual
3. Choking Casket
4. Swallowed By Graves
5. Necrological Fascination
6. The Necrocentrist