VOMIT RITUAL "Callous" Gatefold LP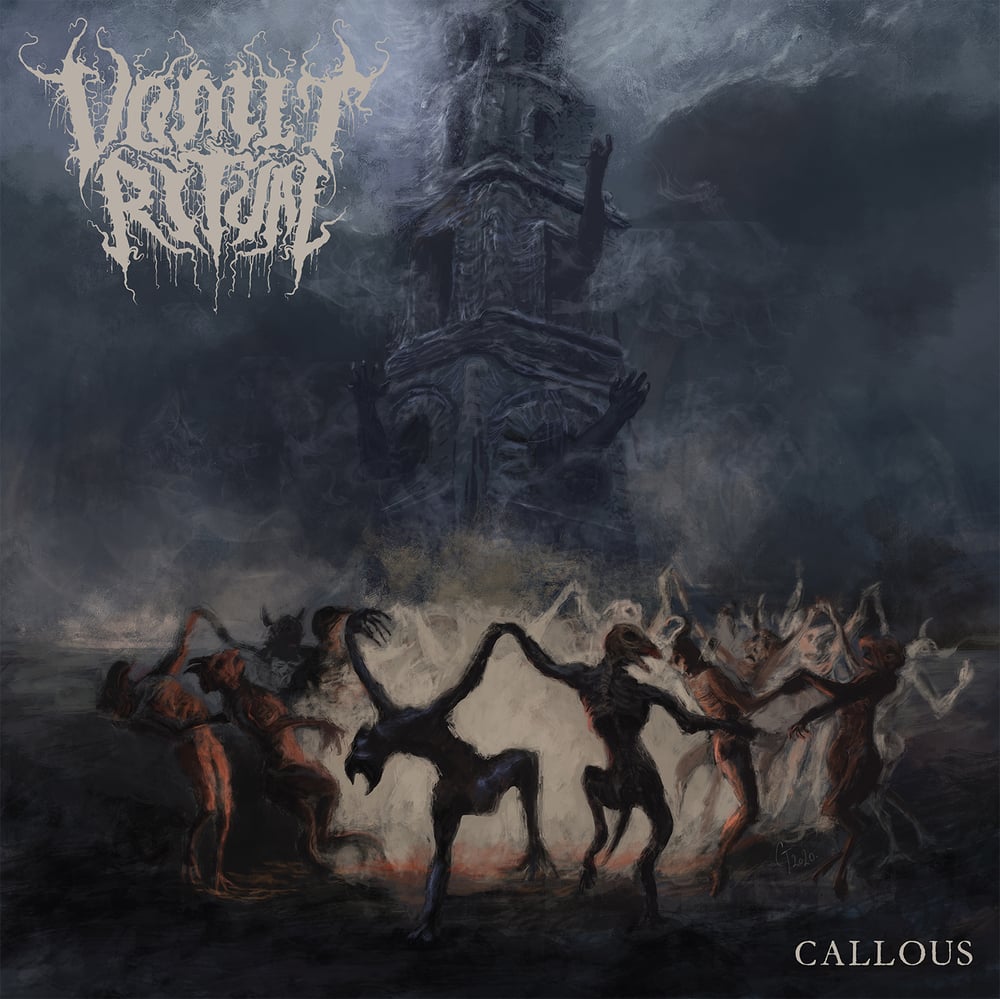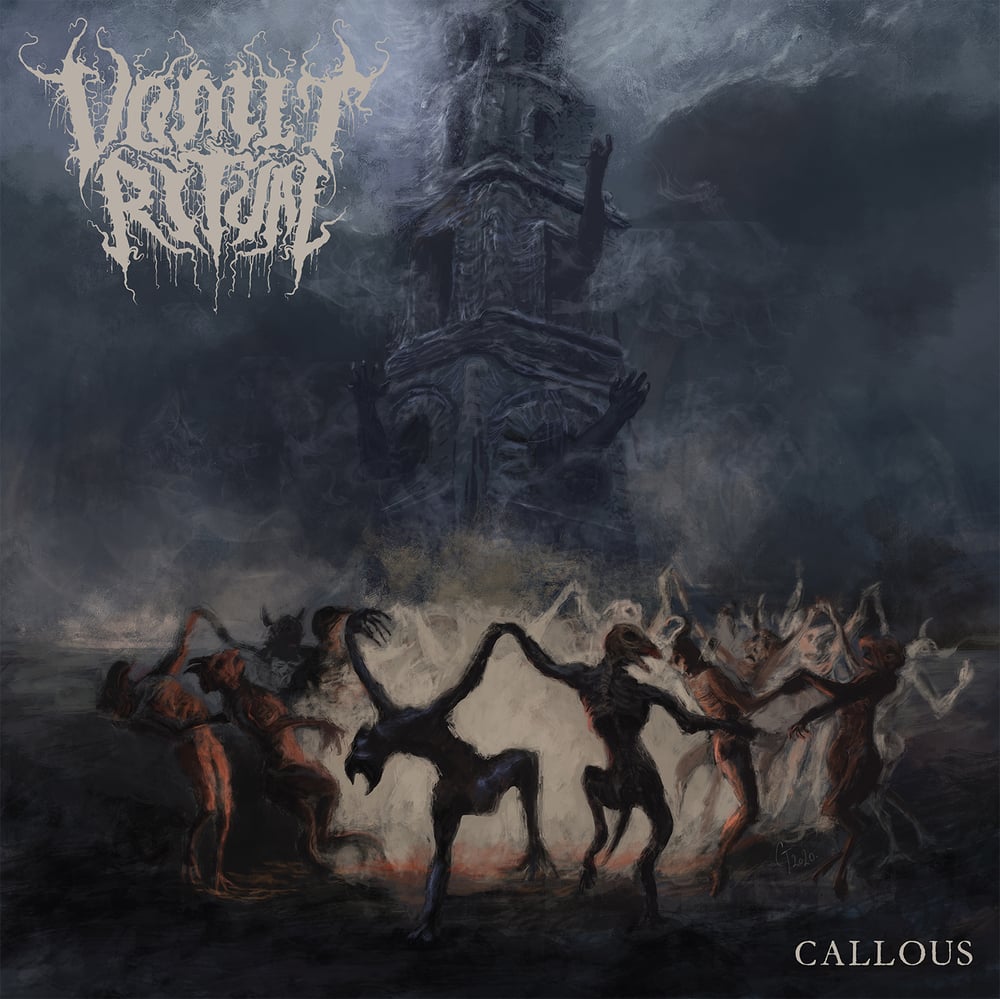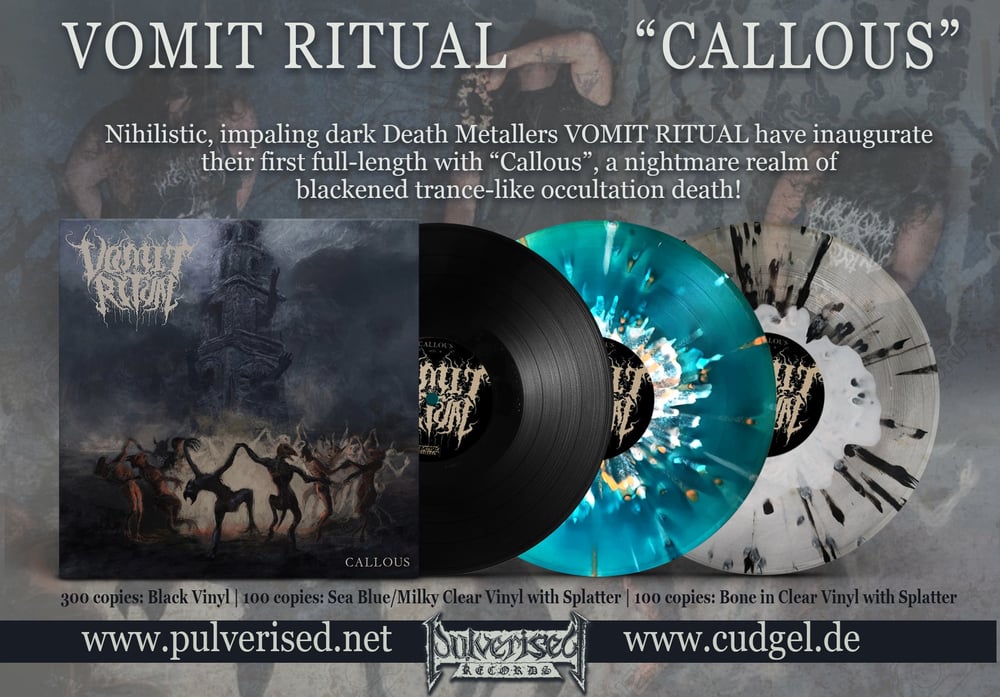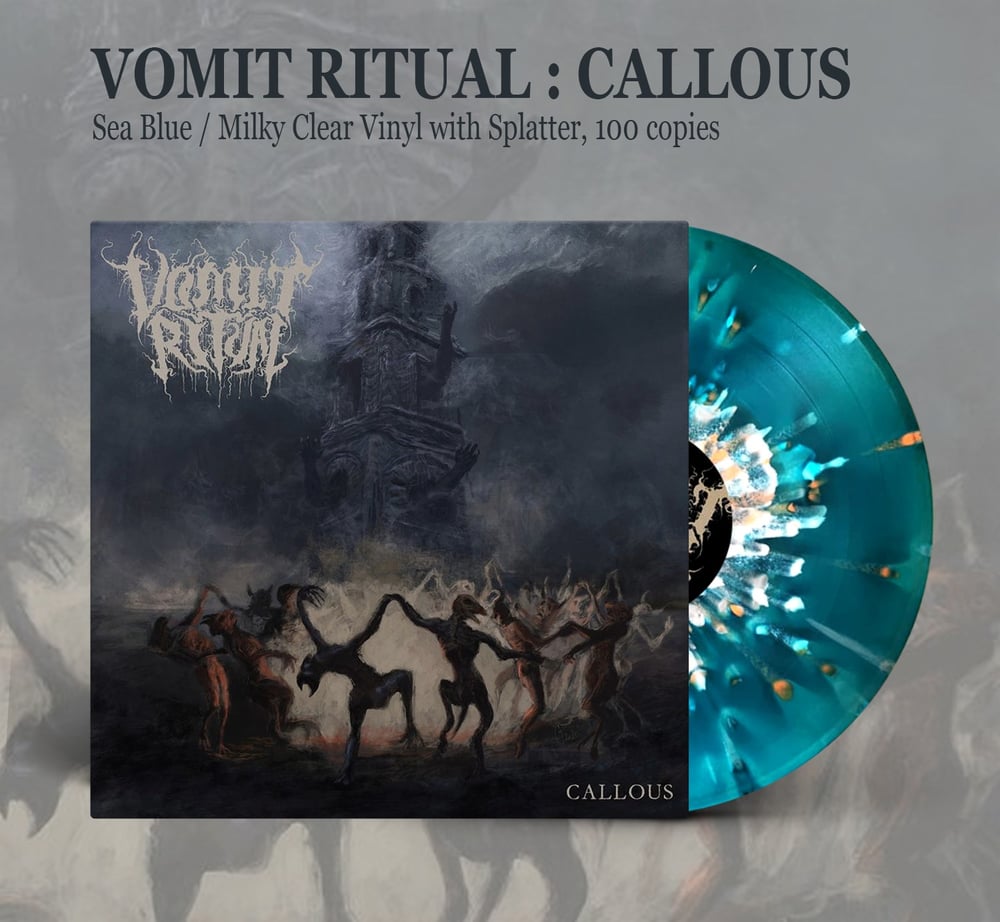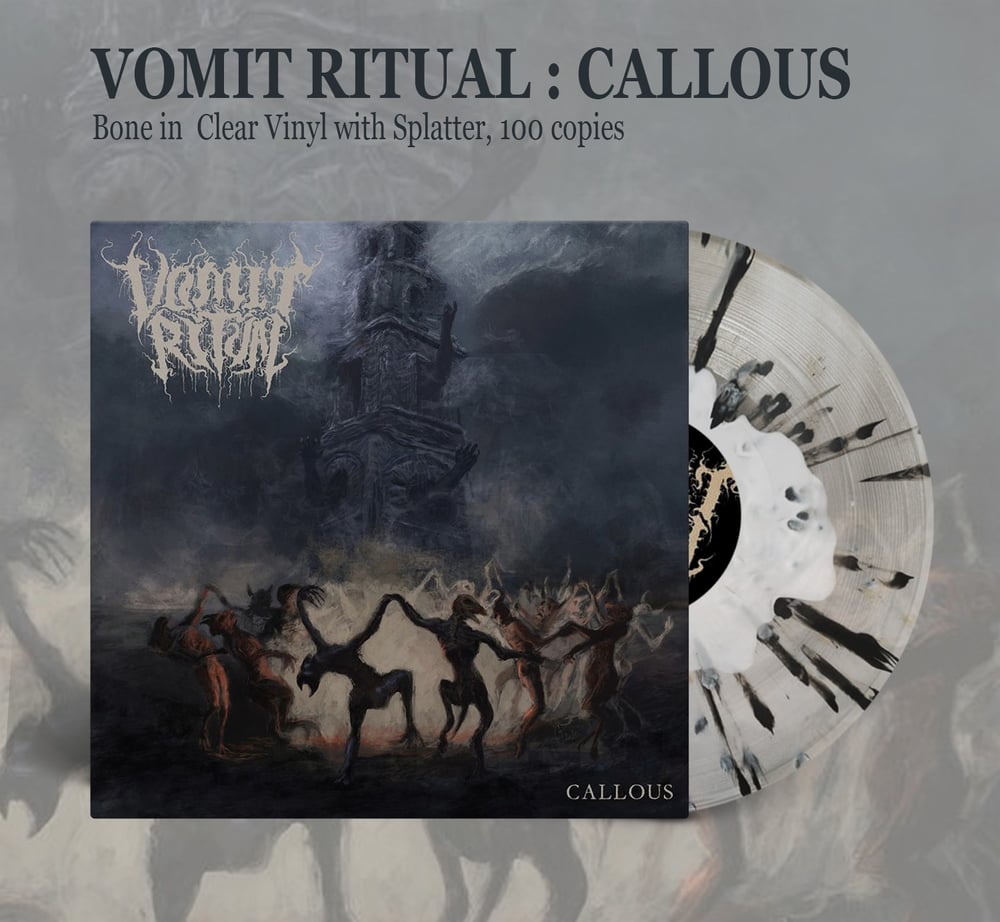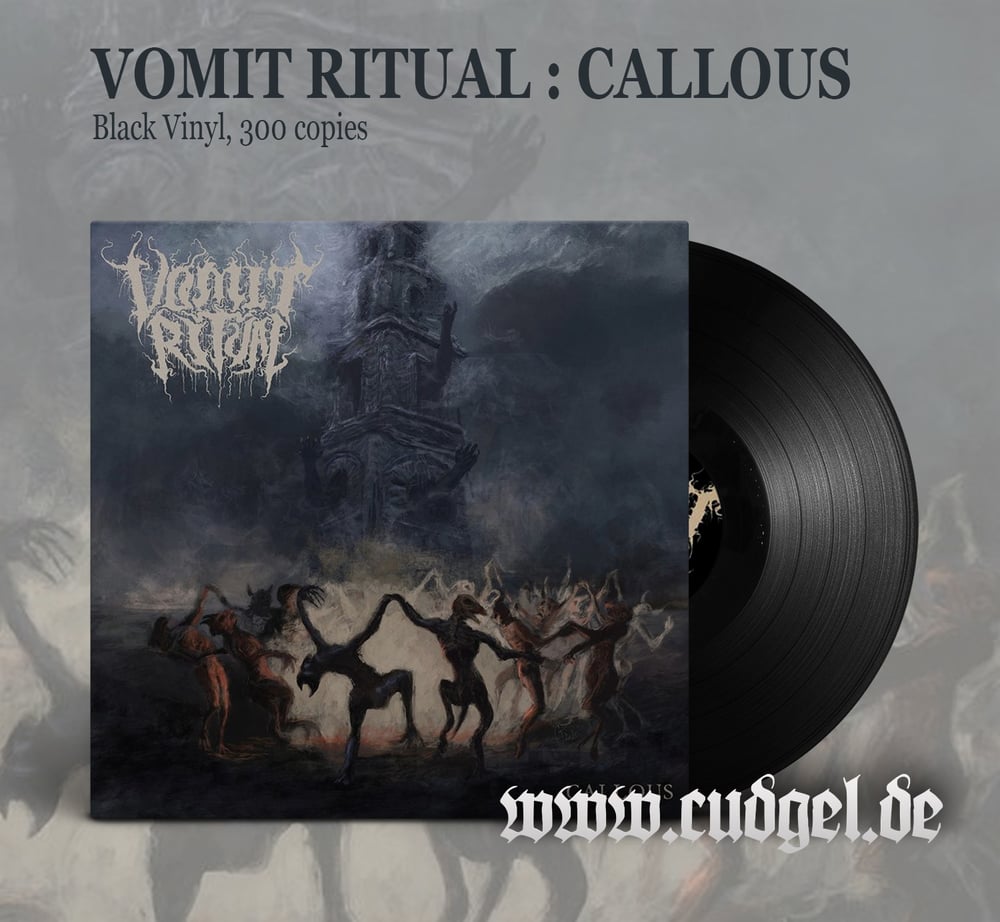 Nihilistic, impaling dark Death Metallers VOMIT RITUAL have inaugurate their first full-length with "Callous", a nightmare realm of blackened trance-like occultation death!
Dense and sweltering undertones are drenched all over on "Callous", with clearly an undeniable atmospheric vibe despite the menacing nature on the record. A debut record like "Callous" treads on some adventurous grounds but yet remain caustic where music extremity is concerned.
Recorded, mixed and mastered by Jerry Whiting at Room9 Recording Studio and cover artwork by Serbian artist Khaos Diktator (Saor, Nordjevel, Of Feather And Bone, etc).
Comes with A2 size poster.
"Callous" comes in the following vinyl variants:
- 100 copies on Bone in Clear Vinyl with Splatter
- 100 copies on Sea Blue / Milky Clear Vinyl with Splatter
- 300 copies on Black Vinyl
TRACK LISTING:
1. Strangling Opposing Throats
2. Asphyxiated
3. Paracusia Nexus
4. Lower Vibrational Entities
5. Penetrating The Infectious Wound
6. Sadolustic Crucifixions
7. Nervous Temple
Sea Blue / Milky Clear Vinyl with Splatter

Bone in Clear Vinyl with Splatter

Black Vinyl