WOMBBATH "Downfall Rising" CD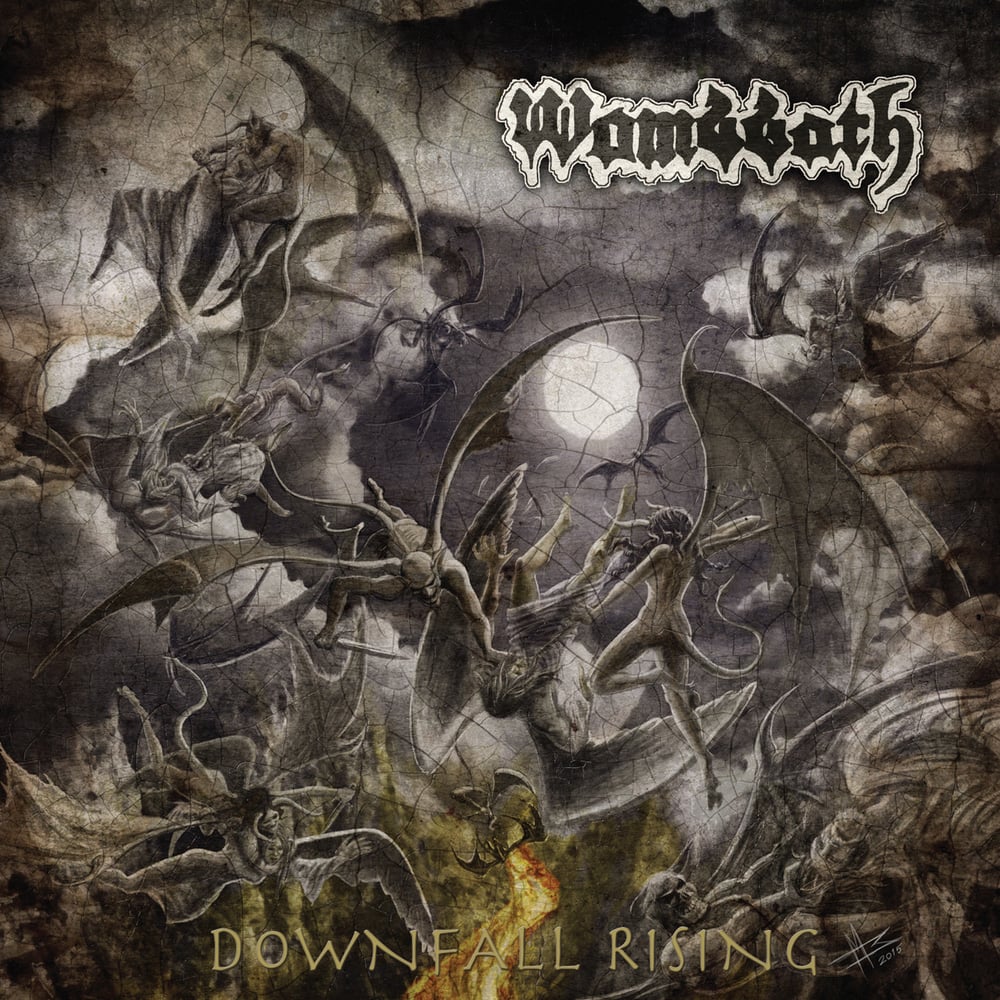 Available in North America through Dark Descent Records.
One of the earliest Swedish Death Metal beast WOMBBATH rises from reanimation with a fresh-born disease entitled "Downfall Rising" in 22 years!
Strickened with the rancid HM-2 stench throughout the entire record, WOMBBATH displays some of the most sordid riffs with a tinge of masterful guitar leadwork, courtesy of current Skineater and ex-In Thy Dreams six-stringer Håkan Stuvemark. Old SweDeath is once again glorified by the defenders of the faithful.
Mixed by the band's very own skinsbasher Jeramie Kling (The Absence, Infernaeon, etc) and mastered by James Murphy (Disincarnate, ex-Death, ex-Testament, ex-Obituary, etc) at the SafeHouse Production, USA.
TRACK LISTING:
1. Intro
2. Under Apokalypsens Svarta Vingar
3. Underneath The Rotten Soil
4. I Am The Abyss
5. Fall Of The Weak
6. Putrid And Bound (By The Seed Of Satan)
7. Paid In Blood
8. Abandoned Furthermore