WOMBBATH "Internal Caustic Torments" CD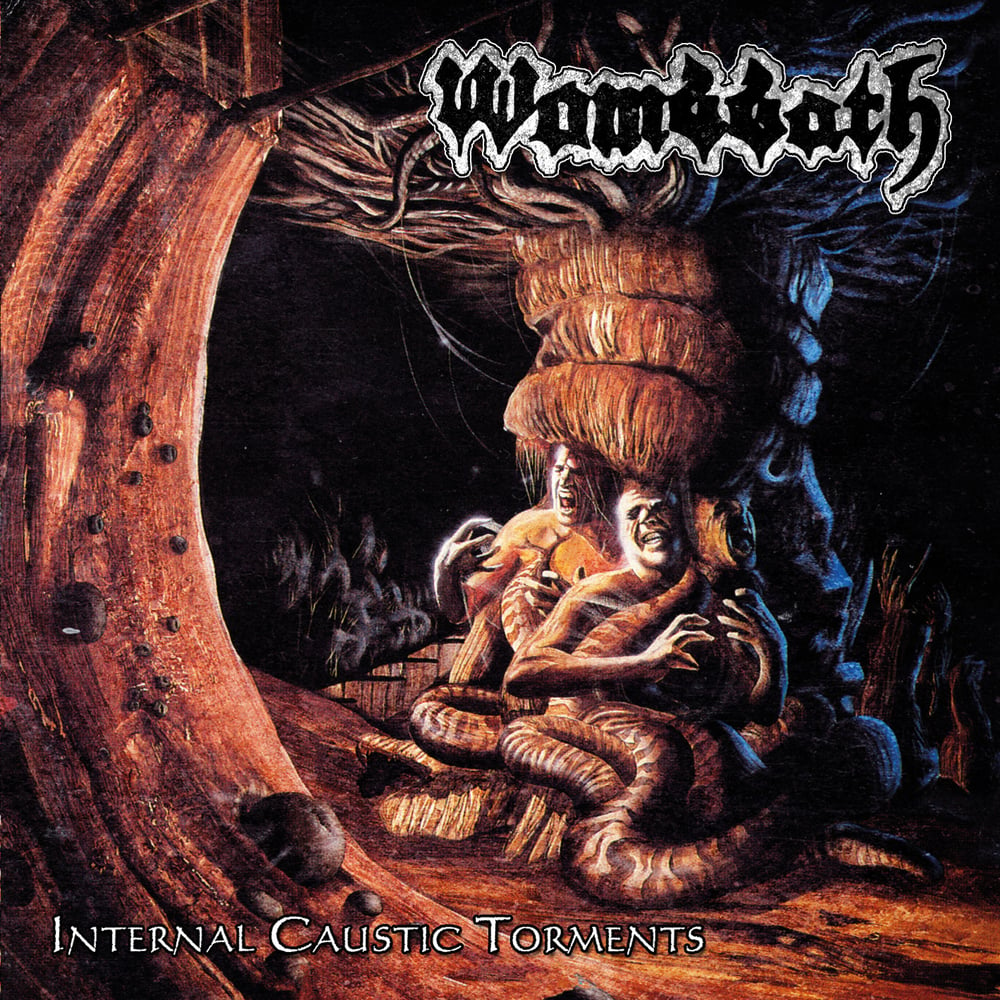 One of Swedish Death Metal's most overlooked morbid-assembly WOMBBATH celebrates their 20-year old debut album "Internal Caustic Torments" with the most absolute reissue to date!
Consisting of both the "Brutal Mights" Demo and "Several Shapes" EP and also as an exclusive treat for the true maniacs, a completely re-recorded track entitled "20:13 Silence Unveiled" (previously titled "As Silent As The Grave") has been revived, locked and set forever in WOMBBATH history with modern production courtesy of Carnal Forge axeman Petri Kuusisto's SoundPeaQ Studio, Sweden.
With a further sonic remastering treatment by Unisound Studio helmer Dan Swanö, "Internal Caustic Torments" is definitely the most unprecedented piece of cult Swedish masterpiece that screams 'Classic Death Metal' from start to finish. For fans of early Gorguts, Malevolent Creation, Suffocation, etc!
TRACK LISTING:
1. Prevent Anemia
2. Intestinal Bleeding
3. A Silent As The Grave
4. Corporal Punishment
5. Performed In Depth
6. Conceal Interior Torments
7. Beyond The Gloomy
8. Abandon
9. Several Shapes
"Brutal Mights" Demo 1992
10. Beyond The Gloomy
11. Brutal Mights
12. Tales From The Darkside
13. Unholy Madness
"Several Shapes" 7" EP 1992
14. Intro
15. Several Shapes
16. Corporal Punishment
17. Beyond The Gloomy (Unreleased Track)
18. 20:13 Silence Unveiled