ZOMBIEFICATION "Reaper's Consecration" Super Jewel Box Mini CD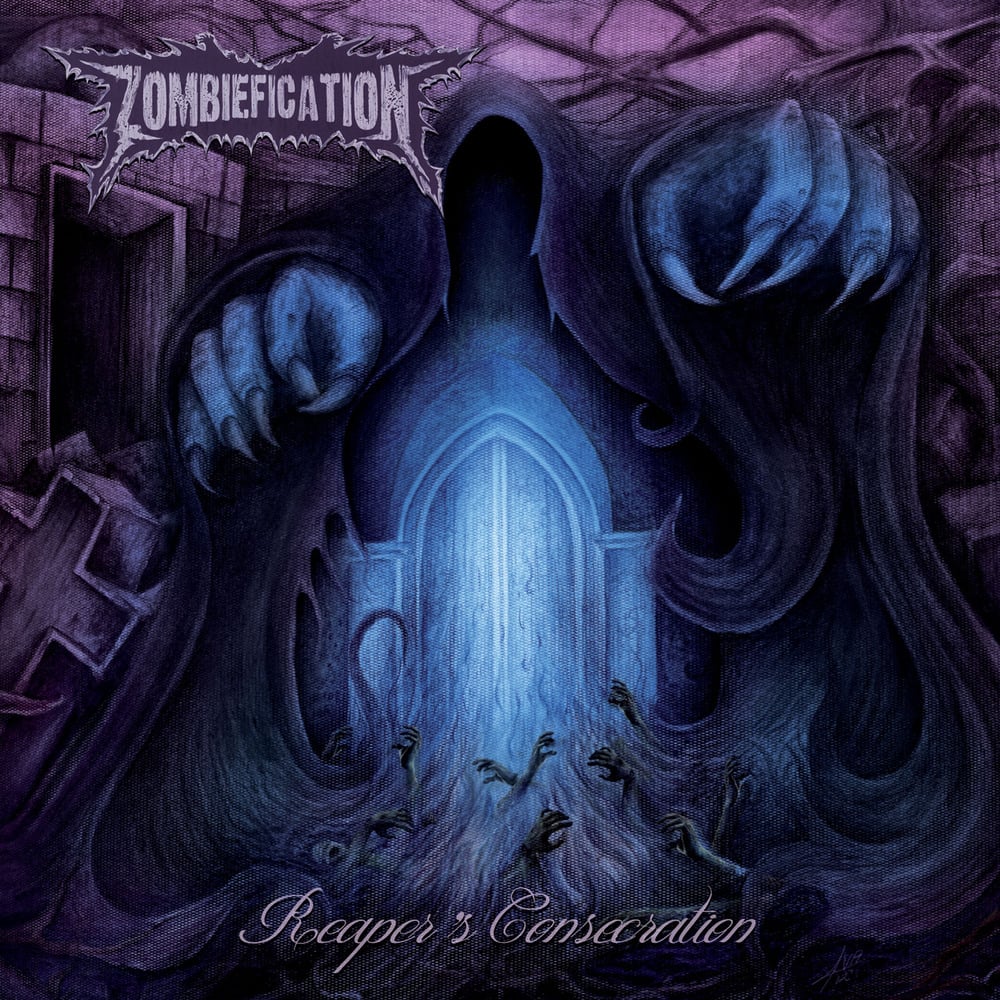 The Mexican carrion-devourers ZOMBIEFICATION have once again resuscitated from beyond the diseased grave, hellbent on excavating more fetor-drenched Death Metal!
Featuring five tracks of sepulchral audio-sickness,"Reaper's Consecration" is a pandemonium of hideously somber Swedified riffage; often trespassing the boundaries of grisly extremes and branding their own style of unrivaled Death Metal stench!
Mixed and mastered by the acclaimed studio engineer Tore Stjerna at Necromorbus Studio (Watain, Desultory, Deströyer 666, etc) and artwork / layout direction by ZOMBIEFICATION throat-butcher Mr. Hitch; "Reaper's Consecration" is the classick coalesce between inexorable Death Metal and corpse-walkers that roam the earth!
TRACK LISTING:
1. Dead Today, Dust Tomorrow
2. Death Rides
3. Necrohell
4. I Am The Reaper
5. We Stand Alone